Roger Federer opens up about 'six-month' break and 18th Grand Slam target
Federer cut short his 2016 season following his semi-final loss to Raonic at Wimbledon.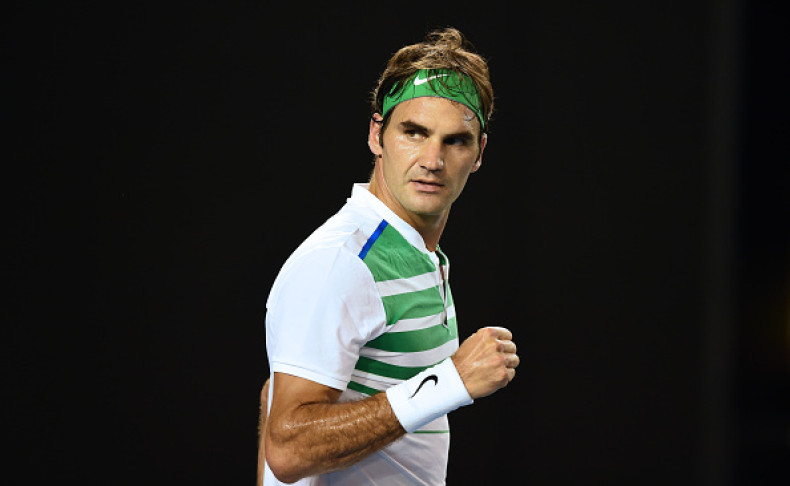 Roger Federer believes his six-month hiatus from the game was much needed as he feels 'rejuvenated' ahead of his comeback in the New Year.
The former world number one called time on his 2016 season owing to a knee injury following the semi-final loss against Milos Raonic at Wimbledon in July. Federer has not played since and will make his competitive return at Hopman Cup starting on 1 January.
The Swiss ace underwent a knee surgery in February this year but knee problems persisted which forced him to cut short his 2016 season and concentrate on making a full recovery. Federer is confident that the lengthy break will be beneficial for his career in the long-term, as he has no plans of hanging up his racket anytime soon.
Federer is aware that he will not be at his best at the start of the season, despite rigorous practice in recent weeks at his pre-season training camp in Dubai. The 17-time Grand Slam champion is taking part in the Hopman Cup this year as he believes the round-robin format will allow him to play more matches than a regular ATP tour tournament, which he thinks is necessary to get back in to the grove after a six-month break.
"I do believe that it could be very beneficial for the future of my tennis career. To have had this six-month lay-off, rejuvenated, refreshed ... maybe mentally I needed this rest more than I thought I would. Maybe my body needed a rest more than I thought it would. I tried to look at the big picture, I hope it's going to pay off," Federer was quoted as saying by ATP's official site.
"At least one thing I know now is I have no regrets. I did everything this year to get my body back in shape.
"Maybe this is the year compared to anytime before that I do need matches. Matches just have a different intensity and your body reacts according to it," the former world number one explained with regards to his participation in the Hopman Cup.
Federer has made it clear that adding to his 17-Grand Slam titles is one his main aims when he returns in 2017, but is aware that it will be a hard task to beat current world number one Andy Murray or number two Novak Djokovic, who have dominated the major tournaments in recent years. The Scot has won one major and made three Grand Slam finals in the last two years, while the Serb, who has been the dominant force, won five major titles and made two finals in the same period.
"I've been awfully close the past few years, but that doesn't count because it's not winning. Novak did have an incredible run these last few years and it was incredibly hard to break through him, for anybody," Federer added.
"It's up to us to reinvent ourselves, come up with a plan. Andy's shown that a little bit, giving bigger belief for more players that maybe there is a bigger chance to win slams.
"For me personally, I still believe in it. Time will tell if it's going to be possible or not," he concluded.