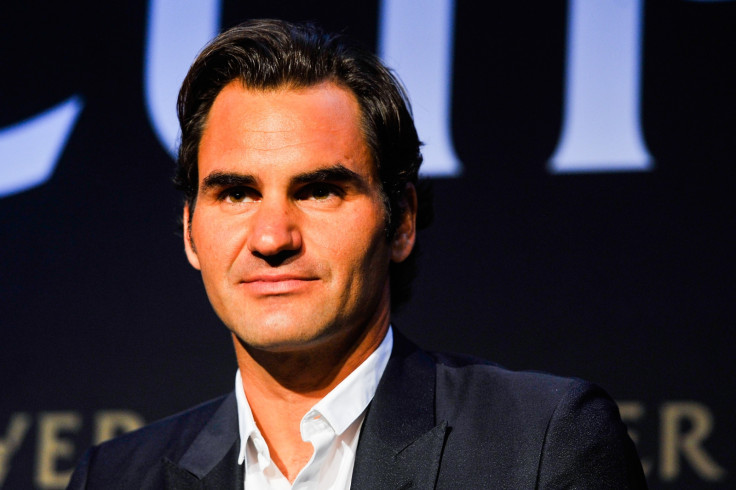 Roger Federer has called on tennis' governing bodies to take the fight against doping more seriously. Following a year in which Maria Sharapova was banned for 15 months for testing positive for meldonium, the funding which the international Tennis Federation receives has been widely scrutinised.
The sport's major stakeholders, including the ATP, WTA and the four grand slam events contribute a combined £3.2m [$4m] to tackle cheating in sport, a paltry sum when compared to the rewards offered by the biggest events on the tour. On Wednesday [21 December] the Australian Open confirmed a 14% increase in prize money, with £29.4m [A$50m] on offer during the first major of 2017.
Such is the lack of confidence in the current anti-doping structure in tennis world number one Andy Murray and Novak Djokovic traded accusations over performances of their rivals. Federer insists more must be done to install confidence in the sport and that funding from the governing bodies must be increased.
"It's really hard for me to tell but with all the money we have in the sport, you would think they would have more funding for the anti-doping programme," he said, according to The Daily Telegraph. "That seems logical to me but maybe it's not so logical to get that money because we've had some issues in the past but it's not been all the time everywhere. But I would like to see more funding, no doubt about it, especially during the off season.
"I would like to see more funding for when the players work the hardest. I've always said it – the best way is that you get tested, every let's say, quarter-final that you play in a tournament, so you know there will be testers there when the prize money and the points go up.
"I think for the players minds it will be a good thing to have, and for the off season you don't want just a few countries to do their utmost and for other countries to never test. It needs to be across the board and that's why I think internationally it needs a lot of funding. How you get to that money is another debate but I think we could definitely do with more funding overall."
No surprise Andy Murray is now the world No 1
Federer missed the second half of last season due to a knee injury but is set to return in time for the Australian Open in January. During the Swiss' absence, Murray has replaced Djokovic atop of the ATP rankings with a remarkable 24-match winning run which included claiming five titles in a row.
Djokovic endured a downturn in fortunes following the completion of the career grand slam after he beat Murray in the French Open final. Just one title followed for the Serbian during the remainder of the year as he suffered premature exits from Wimbledon and the Olympic Games, before losing in the US Open final to Stanislas Wawrinka.
Murray is now tasked with occupying the role of frontrunner in 2017, a dynamic which Federer believes will eventually see Djokovic reclaim the world number one position. "I'm not surprised Andy did it because he's won so many titles, and grand slams. That's why I always expected him to be No 1 at some point," he added.
"I was surprised he finished the year as No 1 because of Novak's start but even more credit to Andy for not just being No 1 but finishing as No 1, because those are two separate things. Becoming No 1 for a week or finishing a year as world No 1 is a different animal, so I really respect in a big way that he was able to do it.
"I expect Novak to be No 1 at some point again in his career – it'll be hard in the next few months because of the sheer domination he had at the beginning of this year so I think Andy will hang on to it for a while. But then again we have to see who stays injury-free, that plays a lot into it as well. It'll be a bit of a neck and neck race for the next six months to a year. If anybody wants to break that they'll have to win two slams, so it's pretty much on Novak and Andy's racket at the moment."