A Tribe Called Quest rapper Phife Dawg has died at the age of 45. A cause of death for the hip hop star is yet to be confirmed but reports claim he had been battling an illness and diabetes for several years.
The Queens, New York native, who died on 22 March, is said to have received a kidney transplant from his wife in 2008 following renal failure. A Tribe Called Quest members Q-Tip, Ali Shaheed Muhammad and Jarobi White are yet to address Phife Dawg's passing but tributes from all corners of hip hop have begun pouring in for the rapper.
Mark Ronson tweeted: "Phife Dawg made some of the most beloved hip hop ever. It's so sad that he's gone. I'd have gone to every reunion show till the end of time," while Swizz Beatz added: "Rip King #phifedawg #tribe thx for the Epic vibe."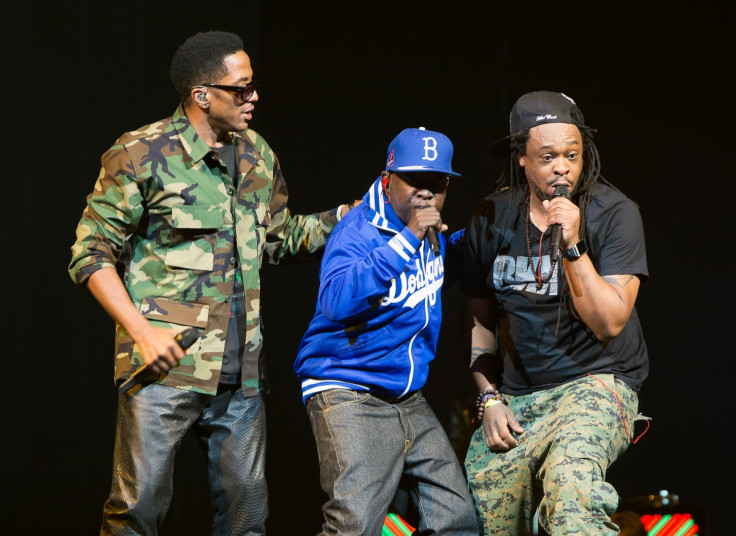 Hip hop legend Chuck D said: "Phife-HipHop & Rap word Warrior, simple as that. Breathed it & lined rhyme into Sport. A true fire Social Narrator my bro#RIBeats ATCQforever," and Nick Cannon wrote: "Rest In Power! #PhifeDawg #MalikThe5footFreak #HipHopGreat #Legend."
Phife Dawg co-founded A Tribe Called Quest in 1985 with Q-Tip, real name Kamaal Ibn John Fareed, and Muhammad who were his classmates. The group went on to become one of the most respected and lyrically conscious collectives in rap with hits including Can I Kick It?, Bonita Applebum, Check The Rhime, Scenario and I Left My Wallet In El Segundo.
The rappers released five albums including 1996's Beats, Rhymes And Life, which soared to number one on the US Billboard 200 chart and is widely regarded as one of the greatest hip hop albums of all time. In 2000, Phife Dawg released his debut solo album Ventilation: Da LP. In November 2015, A Tribe Called Quest reunited on the stage for a performance on The Tonight Show Starring Jimmy Fallon to mark the 25th anniversary of their debut album People's Instinctive Travels And The Paths Of Rhythm.
Tributes to Phife Dawg:
Listen to A Tribe Called Quest's Can I Kick It?: