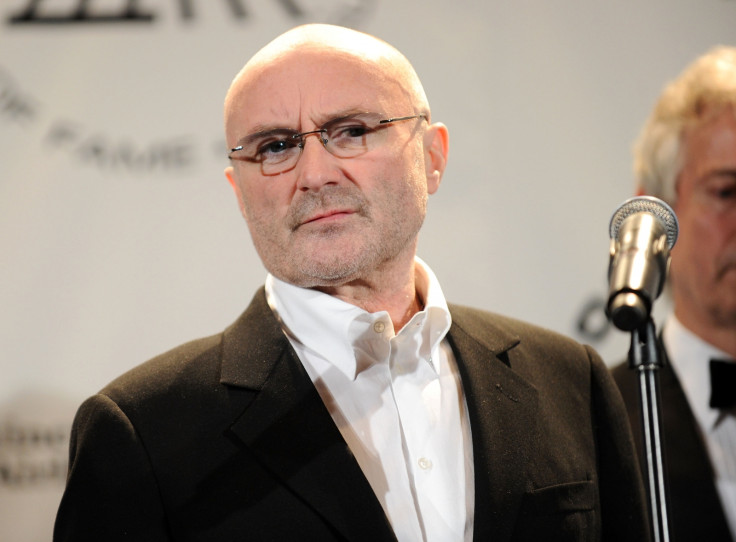 Singer Phil Collins is receiving treatment in hospital after suffering a "nasty" fall. The injury has forced the In The Air Tonight singer to postpone upcoming shows at London's Royal Albert Hall.
In a statement, a rep confirmed that Collins, 66, tripped on a step in his London hotel room while on the way to the toilet. The slip caused the former Genesis rocker to hit his head on a chair, leaving a nasty gash on his forehead close to his eye that requires stitches.
Although the spokesperson says Collins is "recovering well", a source told The Sun that the singer is "in a bad way", adding: "He is conscious and talking, but he is frustrated and upset about having to cancel in his gigs. He is keen to get out performing again as soon as possible, but the fall was quite nasty and he needs time to heal and rest up. He is struggling with his limited mobility as he has loved being on stage these past few days."
Collins had been due to headline the Royal Albert Hall on 8 and 9 June, but these dates have now been postponed until 26 and 27 November respectively.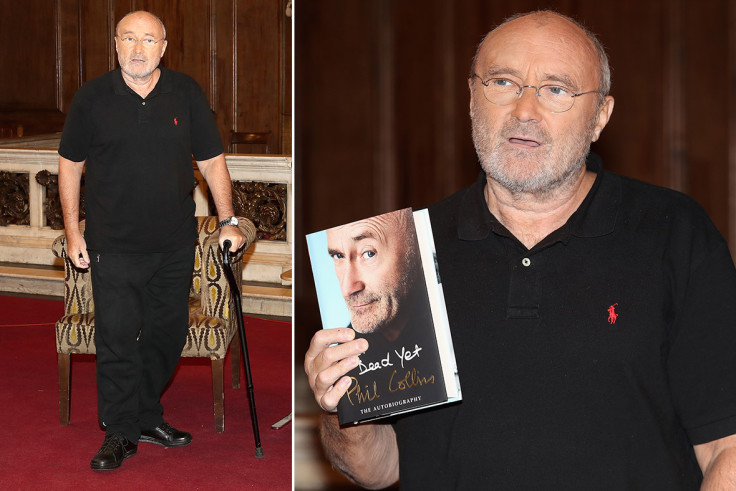 The rep added in the statement: "Phil sends his sincere apologies and thanks to fans. He has had a fantastic week at his first shows in 10 years, cannot thank people enough for their warm reaction and is excited to return... He will carry on with this tour on Sunday in Cologne and then Paris before returning to London for his headline performance and BST Hyde Park on 30 June."
At his recent Royal Albert Hall shows, Collins was seen using a cane on-stage and sitting down during performances. His spokesperson revealed the singer suffers from "drop foot", caused by a back operation that makes it difficult to walk. Collins is in the midst of a sold-out comeback tour, which will move onto Cologne, Germany and Paris, France later in the month. The Against All Odds singer retired from music in 2011 after nerve damage left him unable to play the drums.