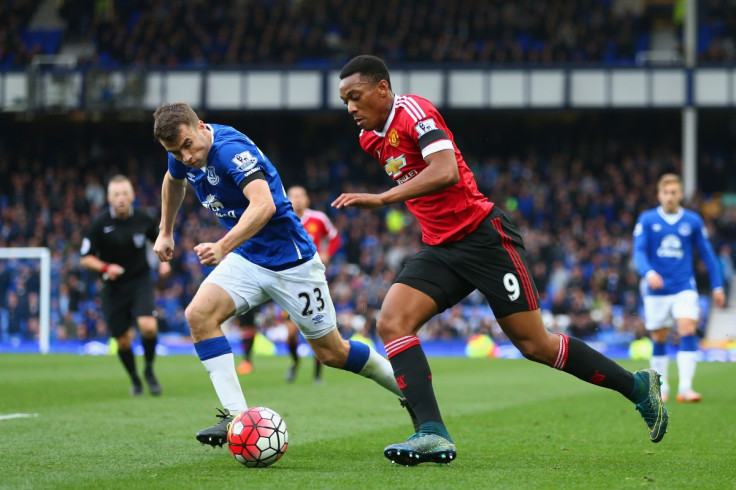 Manchester United legend Phil Neville has hailed the club's summer move for Anthony Martial, claiming the French starlet has the ability to become one of the world's best players. Neville, who is currently assistant coach at Valencia, saw the effect of Martial's speed during the La Liga outfit's Champions League play-off round match with Monaco.
Just days after that tie, which Valencia won 4-3 on aggregate, Martial became the most expensive teenager in football history, after Manchester United agreed an initial fee of £36m ($54.2m) for the youngster. Reports in Le Parisien suggest the fee could rise to as much as £58m if certain clauses are met.
At the time, many pundits questioned the money paid for a player who scored just nine goals in the 2014/15 Ligue 1 campaign. Neville, however, says the deal was a "bargain" for his old club, and that Martial has the chance to become a true great in the game.
"He has brought genuine speed to the team, he is strong and he is quick. People question the amount of money that Louis van Gaal paid but I think United have got an absolute bargain and his style suits the Premier League," the former United and Everton star said in his Twitter account. "I think there is more to come. He is still young, he still learning and there is more to come from this striker, who I think could become one of the best in the world."
Martial has indeed wasted little time to adapt to the Premier League pace, scoring five goals for the club since his impressive debut against Liverpool.
"From the very first time I saw him early in the season, when [Valencia] played Monaco in the Champions League qualifying rounds, he was someone who was devastating against us," Neville said. "Every time he got the ball he made me nervous; he made our defenders nervous because he likes to turn and he likes to dribble.
"What I think he brings most to this Manchester United team is genuine speed and speed on the counter-attack, like we saw against Everton when they went to Goodison Park and won, as well as speed when United play a passing football style under Louis van Gaal."