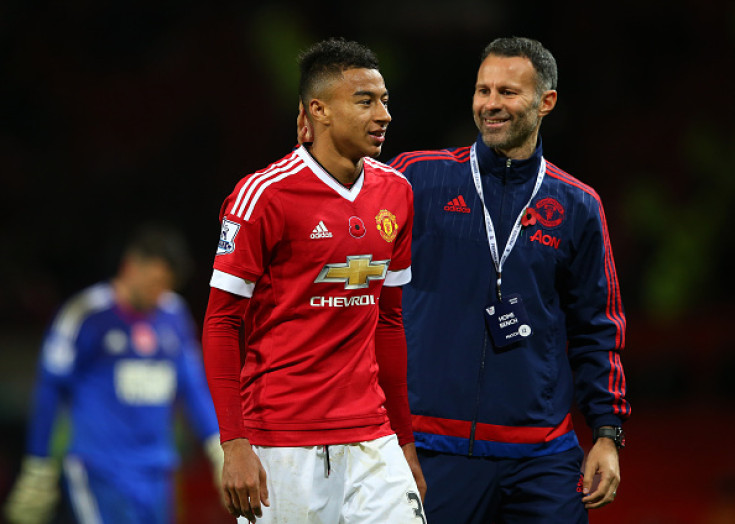 Louis van Gaal has revealed Jesse Lingard had loan offers in the summer transfer window and he decided to turn them down because he wanted to keep the winger at Manchester United. The 22-year-old has been a regular inclusion in the Red Devils' starting lineup in recent times and he scored his first Premier League goal during his side's 2-0 victory over West Bromwich Albion on 7 November.
Lingard was promoted to the first team in 2012, but he failed to cement a place in the first team. He was sent out on loan and spent the last few seasons at Leicester City, Birmingham City, Brighton & Hove Albion and Derby County.
The former Barcelona and Bayern Munich manager handed the winger a debut in his first competitive match as United manager against Swansea City in the 2014/15 season. Van Gaal admitted Lingard had already impressed him a year ago and that convinced him to keep the player at Old Trafford for this campaign.
"Yes [there were loan offers for Lingard in the summer], but I said I shall not to do that. It is difficult to go on loan," Van Gaal explained, as quoted by the Manchester Evening News. "Maybe you remember I put him in the lineup in the first game against Swansea City at home because then he had impressed me already.
"Then he has a very heavy injury in that game so he needs to rehabilitate and that takes a long time but I have said in the beginning of the season I want to keep him and he has to wait for the moment that he is in better shape than his companions for the same position and since he is playing I think he is playing very well."
Lingard had earlier revealed that Van Gaal convinced him to stay at United and not to go out on loan before the start of the season. After scoring his first Premier League goal against West Brom, the winger earned praise from his manager.