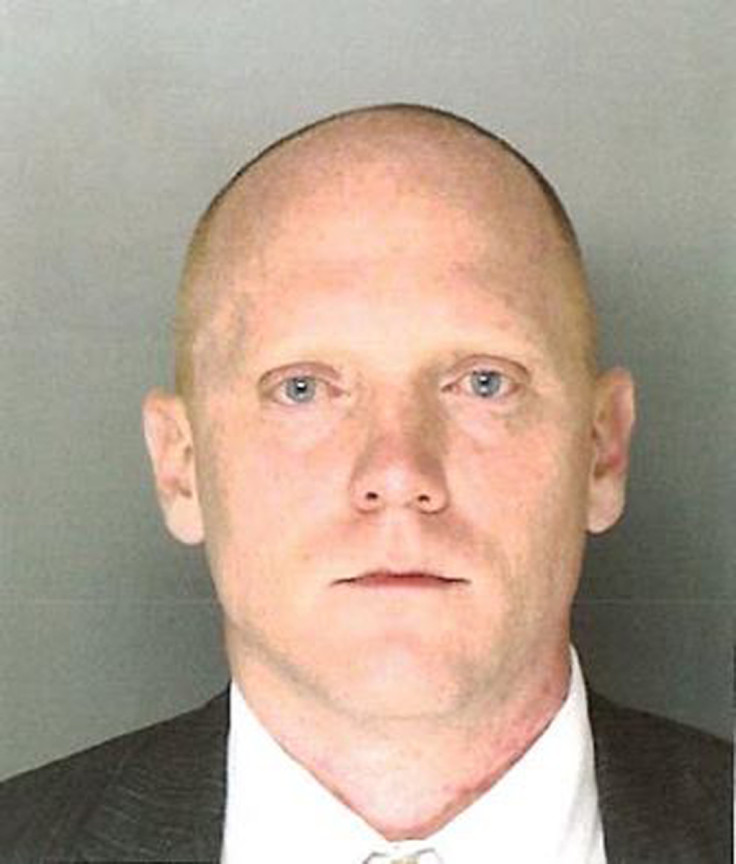 A body found in woods near Pennburg, Philadelphia is Bradley William Stone, an ex-Marine suspected of killing his ex-wife and five of her relatives.
District Attorney Risa Vetri Ferman posted on her official Facebook page that police found 35-year-old Bradley William Stone's body Tuesday near his Pennsburg home.
The discovery came amid an intense manhunt a day after prosecutors say the Iraq war veteran went on a 90-minute rampage before daybreak on Monday at three homes, just a few miles apart.
Monday's shooting horror began before dawn at the home of Stone's former sister-in-law in Souderton, according to CBS Philly. It finished 90 minutes later at his ex-wife, Nicole Stone's apartment in nearby Harleysville.
The ex-Marine's former wife was found dead after a neighbour saw Stone running away from the house on Monday, just before 5am local time with their two young daughters.
Police searching at two other houses, discovered five dead bodies.
Nicole Stone's sister, Patricia Flick, her sister's husband, Aaron Flick, and the couple's 14-year-old daughter, Nina Flick, were killed in the first wave of violence, but not discovered until nearly 8 a.m.
Their 17-year-old son, Anthony Flick, was recovered from the house with a head wound and taken in an armoured vehicle and then by helicopter to a Philadelphia hospital for treatment.
Nicole Stone's mother, Joanne Hill, and grandmother Patricia Hill were killed next at their home in nearby Lansdale. Investigators were alerted by a hang-up call to emergency services.
Anthony Flick was in "very serious, but stable" condition, according to Montgomery County District Attorney Risa Vetri Ferman.
"I can't emphasize enough how serious his condition is, but at this point, we are hoping he will be fine," Ferman said.
Bradley Stone's current wife, infant child and two daughters - 5 and 8 - are "safe and secure," she added.
Stone, 35, had been in a bitter child custody dispute with his ex-wife, said Ferman.
A two-day manhunt had ensued, with SWAT teams and local, state and federal law enforcement agencies including the FBI, ATF and U.S. Marshals all taking part in the search.