Philip Hammond angers Eurosceptics over calls to delay migration curbs
Chancellor accused of 'arguing like an accountant' by seeing risk rather than opportunity.
Philip Hammond is facing backlash from Eurosceptic ministers after calling for a delay on measures to restrict immigration amid business fears.
The chancellor is understood to have pushed for further options as Britain's Home Secretary Amber Rudd presented plans for a post-Brexit visa-entry programme which would require EU citizens to show they had secured a skilled job before moving to Britain.
Rudd's proposal during last week's Brexit Cabinet committee meeting is aimed at putting an end to low-skilled migrants coming to the UK without securing employment. EU holidaymakers and students would be unaffected.
Reports says Hammond has previously sounded the alarm over Britain's departure from the Single Market as part of the Brexit process and he was accused of being "overly influenced by his Treasury officials who think it is a catastrophe that Britain voted to leave the EU".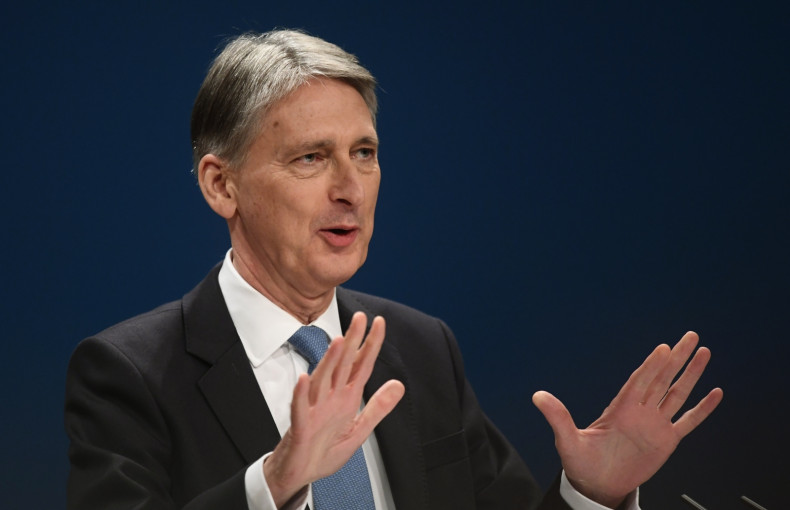 Speaking to the Telegraph, one Cabinet source said: "He is arguing from a very Treasury point of view. He is arguing like an accountant seeing the risk of everything rather than the opportunity."
Another source took a swipe at Hammond, saying that while the Treasury is quick to slap down suggestions from other Cabinet members, it is "less forthcoming" with putting forward proposals of its own. "The Home Secretary presented an immigration paper at the meeting. Other departments are not quite so proactive. There are difficulties," the source said.
However, another Conservative source came out fighting in favour of the chancellor and credited him with ensuring stability as some pro-Brexit ministers seek to leave the EU as quickly as possible. "He is a sensible voice in the Cabinet," the unidentified source told the Daily Mail.
"Ultimately the big decisions on Brexit will be political – and he accepts that. But he is also determined to make sure those decisions are informed by the economics. The Prime Minister agrees with him on that."
Claims that Hammond could quit the Cabinet over escalating tensions were rubbished by Treasury sources, who called them "complete and utter nonsense." They added: "It is ridiculous to suggest he is doing anything other than trying to make [Brexit] work."