The battle to retake Mosul from the Islamic State (Isis) is underway, Iraqi Prime Minister Haider al-Abadi announced on Monday (17 October). The military offensive in Iraq's second city has been planned for months and the city is the terrorist group's last major stronghold in the country.
"The time of victory has come and operations to liberate Mosul have started," al-Abadi said on state television. "The force leading the liberation operations is the brave Iraqi army with the national police and they are the ones that will enter Mosul, not others," he added.
"We have been battling Isis for more than two years. We started fighting Isis in the outskirts of Baghdad, and thank God we are now fighting them in the outskirts of Mosul, and God willing the decisive battle will be soon."
Mosul has been under Isis' control since 2014 and the build-up to the assault has been ongoing for some time. There are concerns that the extremists could use the city's 1.2 million inhabitants as human shields.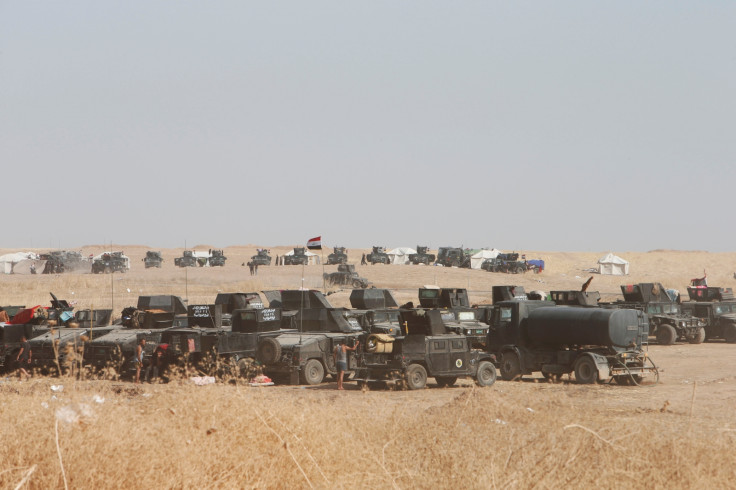 Thousands of leaflets declaring the military offensive was imminent were dropped over the city on Sunday (16 October). They warned civilians to avoid certain areas and proclaimed that it is "victory time".
The Iraqi army and Kurdish Peshmerga account for much of the 30,000-strong task force looking to recapture the city, with other groups fighting alongside them. While Iraqi forces will lead the charge on the ground, they will be supported by the coalition and its advisors, according to US officials.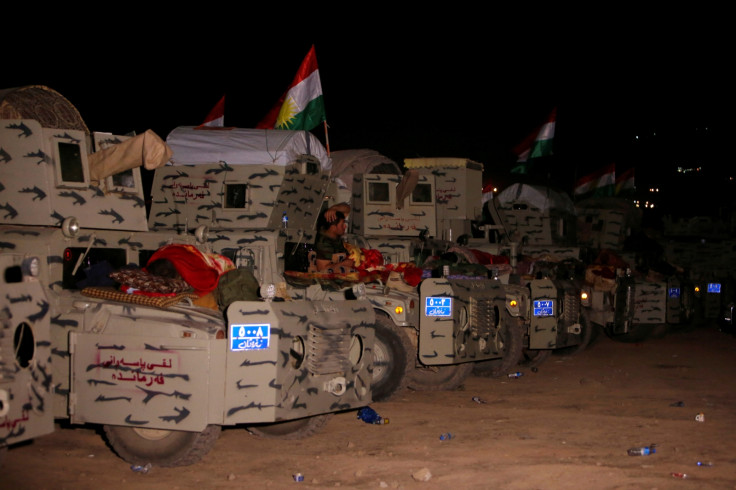 Following al-Abadi's announcement, Brett McGurk, the US State Department's special presidential envoy for the global coalition to counter Isis tweeted: "Godspeed to the heroic Iraqi forces, Kurdish Peshmerga, and Ninewa volunteers. We are proud to stand with you in this historic operation."
The battle to reclaim Mosul and effectively flush the terror group out from Iraq is expected to last weeks, if not months. Isis is expected to fight back using booby traps and improvised explosive devices (IEDs), CNN reported.
The efforts to liberate Mosul could result in a mass exodus from the city, creating "one of the largest man-made displacement crises of recent times," according to Bruno Geddo, the UN refugee agency's representative in Iraq.
Isis is estimated to have between 3,500 and 5,000 fighters in Mosul, with supporters bringing the total to 7,000. The jihadists have suffered serious setbacks since January 2015, when it was at the peak of its power. Since then, it has lost 28% of the territory it once controlled, according to security and defence analysts IHS.