Philippines military steps up battle for Marawi, hoping to defeat Islamists by Eid al-Fitr
The military has regularly overstated its position, claiming fighting would be over "within days". It is now in its fifth week.
The Philippines military has intensified its battle for Marawi, dropping more bombs and putting more boots on the ground, in an effort to recapture the city from Islamist militants by the weekend Eid festival. There are fears that rebel reinforcements could arrive in the city after Eid al-Fitr, which marks the end of the Muslim holy month of Ramadan.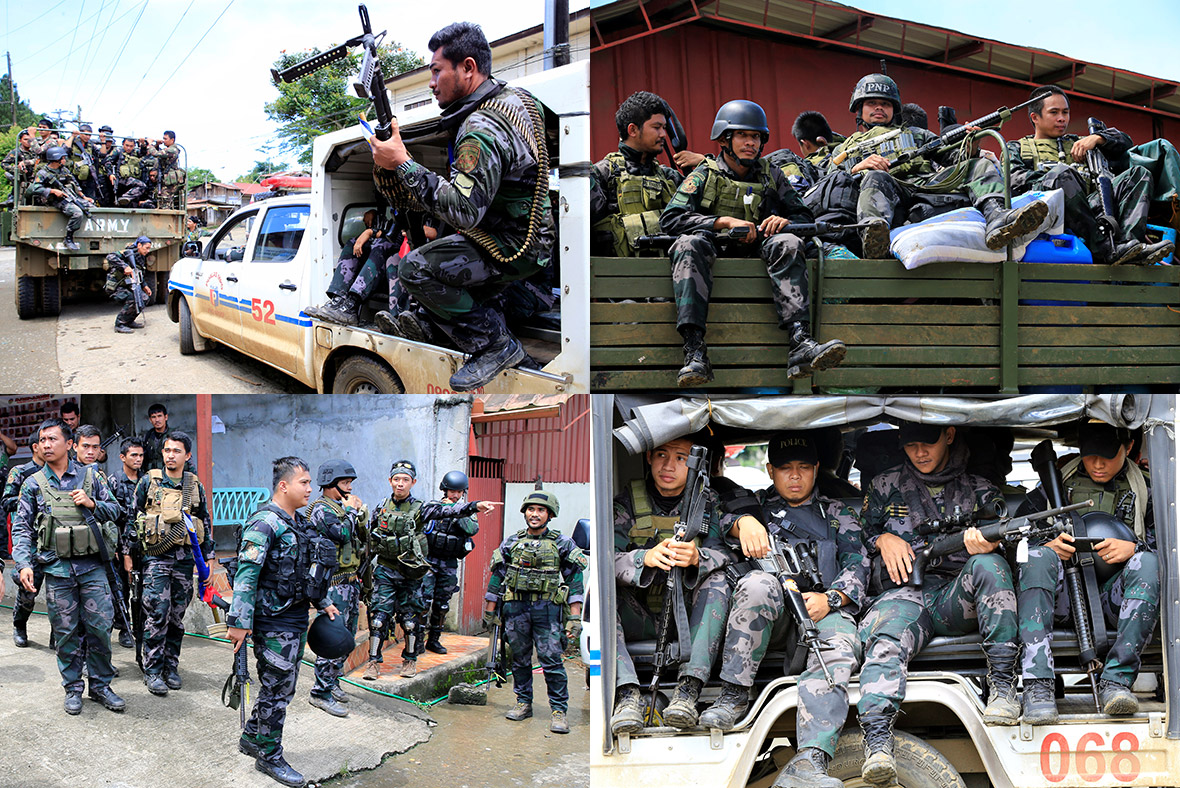 Some Muslim residents of Marawi said other groups could join the fighting after Ramadan. "As devout Muslims, we are forbidden to fight during Ramadan so afterwards, there may be new groups coming in," said Faisal Amir, who has stayed on in the city despite the battle.
"We are aiming to clear Marawi by the end of Ramadan," said military spokesman Brigadier-General Restituto Padilla, as army and police commanders met in nearby Cagayan de Oro city to reassess strategy and operations against the militants, who claim allegiance to Isis. But he added: "We are not setting any deadlines knowing the complexity of the battle. We are doing our best to expedite the liberation of Marawi at the soonest time possible."
Padilla's note of caution is probably advisable, as the military has previously overstated its position and claimed fighting would be over "within days". Fighting in Marawi has entered a fifth week, and nearly 350 people have been killed, according to an official count. Fleeing residents have said they have seen scores of bodies in the debris of homes destroyed in bombing and cross-fire.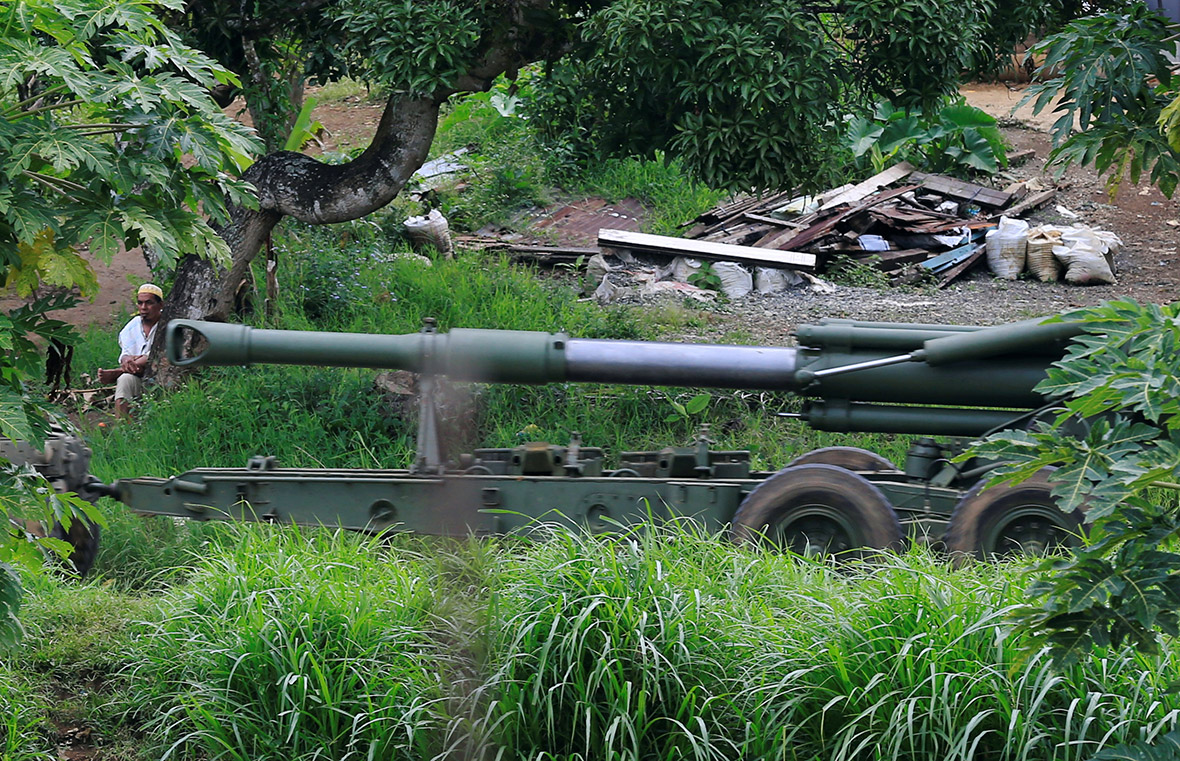 The seizure of Marawi and the dogged fight to regain control of it has alarmed Southeast Asian nations which fear Islamic State – losing ground in Iraq and Syria – is trying to set up a stronghold in the Muslim south of the mainly Roman Catholic Philippines that could threaten the whole region.
President Rodrigo Duterte visited a school in Iligan City, about 40 km (25 miles) from the battle zone, where people who fled from Marawi are being housed and apologised for their plight, especially since it was Ramadan. "I will help you, I will rehabilitate Marawi, it will be a beautiful city again," he said, flashing wads of banknotes.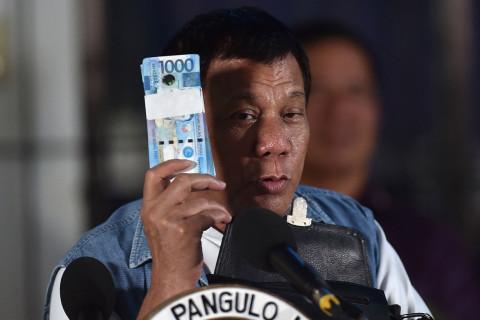 Security forces are making a push to drive the militants, entrenched in Marawi's commercial district, south toward a lake on the edge of the city. Military sources said troops were attacking the militants from three sides and trying to box them toward the lake.
"We're gaining ground and we're expanding our vantage positions," Lieutenant Colonel Jo-Ar Herrera, another military spokesman, told Reuters, but he declined to comment on specifics. "We are moving toward the centre of gravity," he added, referring to the militants' command and communications centre.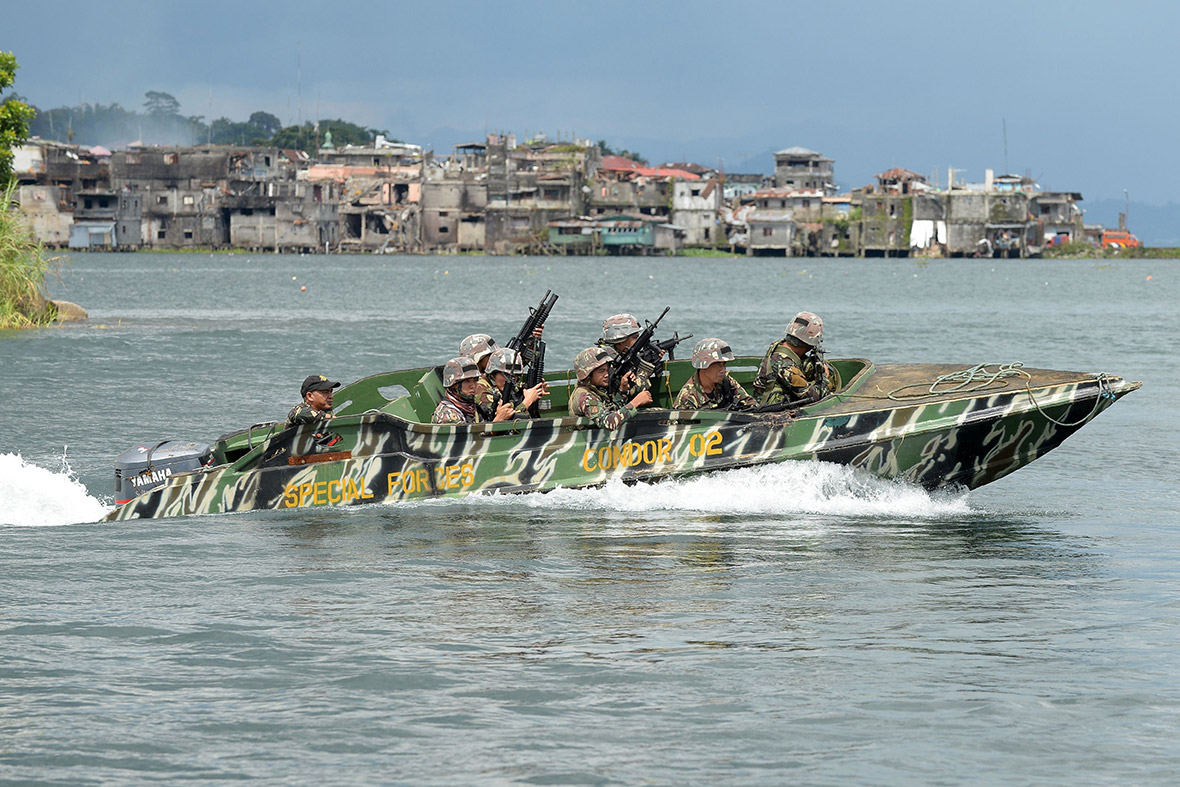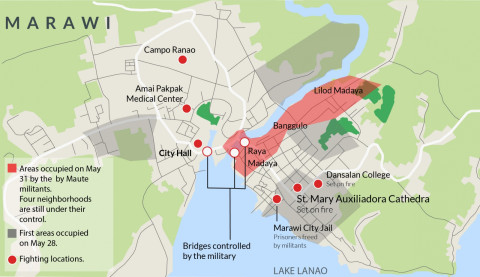 An army corporal near the front line told Reuters soldiers were tagging houses and buildings that had been cleared. "We still have to clear more than 1,000 structures," he said, adding infantry units were left behind at "cleared" areas to prevent militants from recapturing lost ground.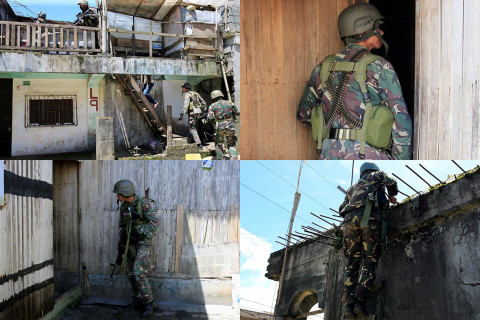 The military said 258 militants, 65 security personnel and 26 civilians had been killed. Hundreds of people are unaccounted for, with many believed to be hiding in the basements of the city.
The Marawi siege unfolded after a May 23 army raid failed to capture a top terror suspect, Isnilon Hapilon, who has been designated by Isis as its leader in Southeast Asia. The raid pre-empted a plot by about 500 gunmen waving Islamic State group-style black flags to capture all of Marawi and kill as many Christians as they could, military officials say.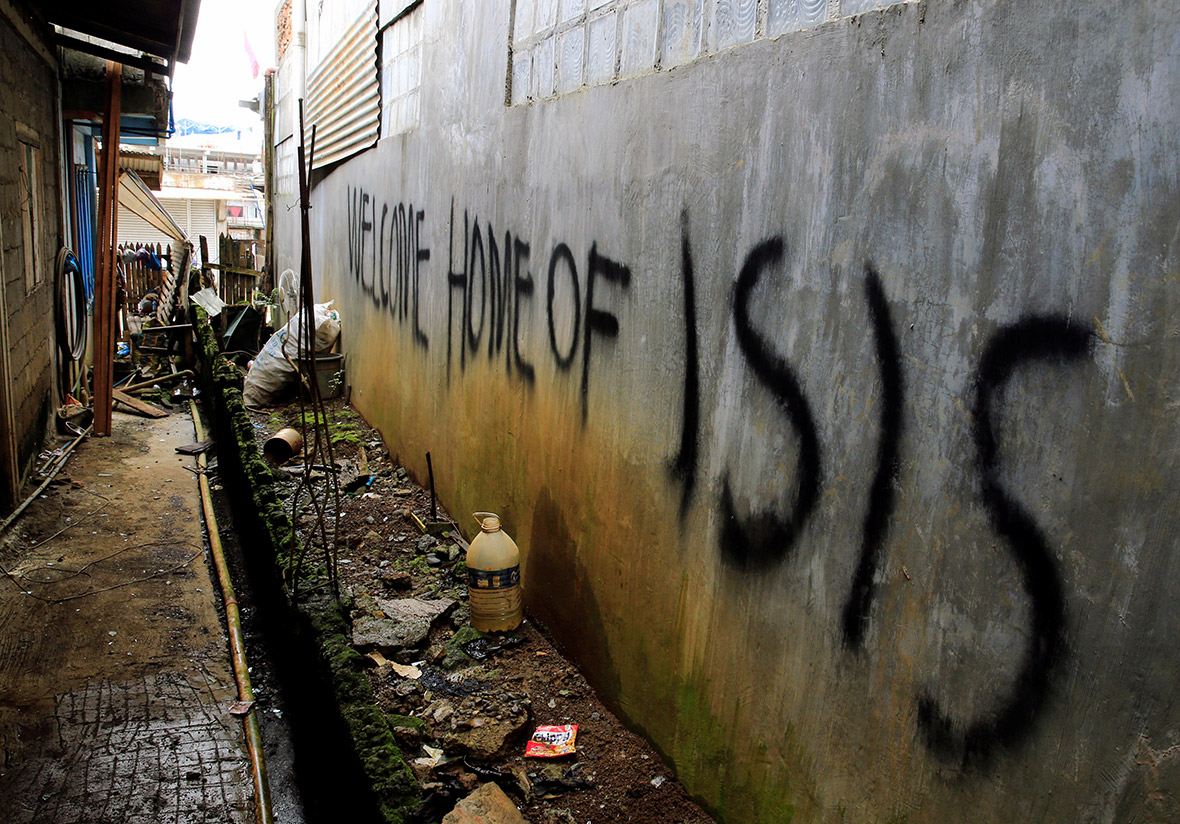 The conflict in Marawi has raised fears that Islamic State's violent ideology is gaining a foothold in the Philippines' restive south, where Muslim separatists have fought for greater autonomy for decades.