Siege of Marawi: Latest photos of battle to retake city from Isis-linked Maute group
Tens of thousands of people have fled Marawi since 23 May, when militants seized part of the city, taking Christians hostage.
The Philippines military says it is close to retaking Marawi from the Isis-linked Maute group, which seized parts of the city after a failed attempt by security forces to capture Isnilon Hapilon, the militants' so-called emir of Southeast Asia.
Military chief of staff General Eduardo Ano told AP that his forces, working house-by-house, had cleared 70 percent of the city and the remaining militants were isolated. The army insists the drawn-out fight is not a true sign of the militants' strength, and the military has held back to spare civilians' lives.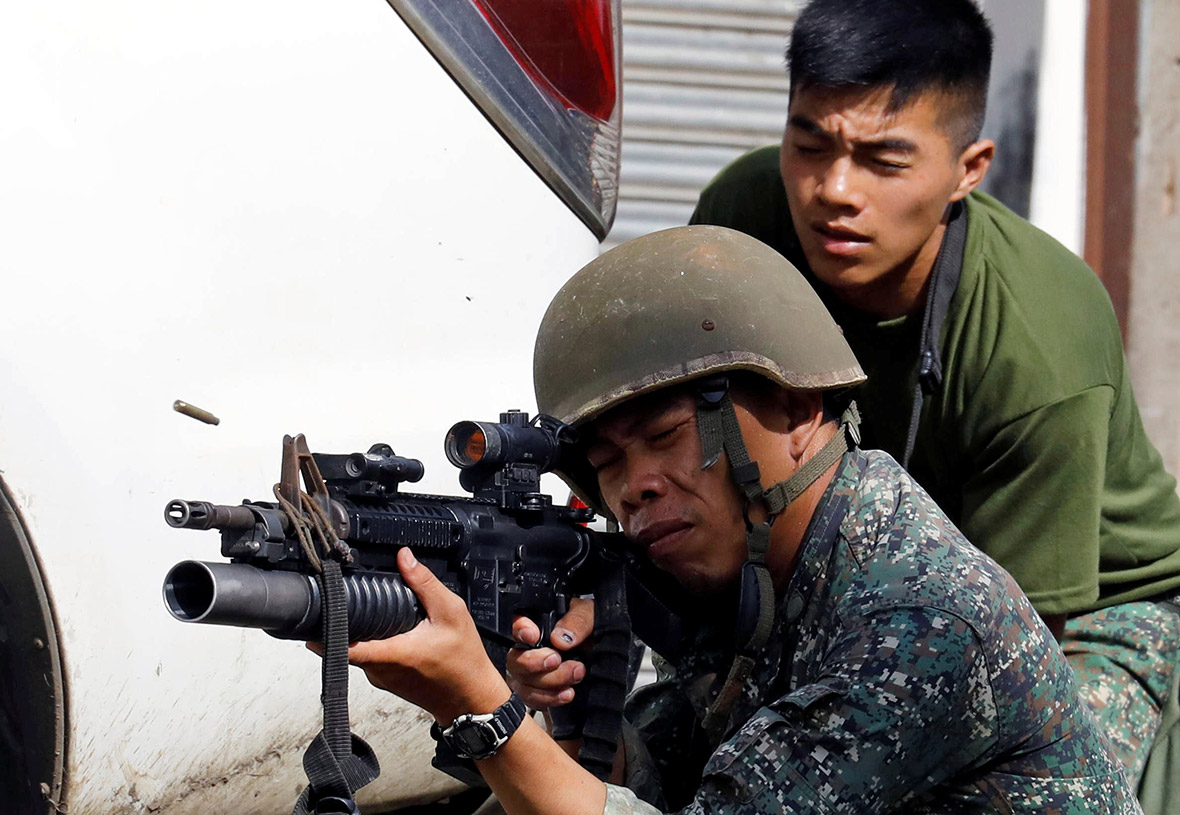 At least 65 militants and 15 Philippine troops have been killed, Ano said. The bodies of 19 civilians have been recovered and local authorities have reported more civilian deaths still to be tallied. Ano said the gunmen were prepared to fight because they had been planning to unleash attacks during the holy month of Ramadan to capture the attention of Isis.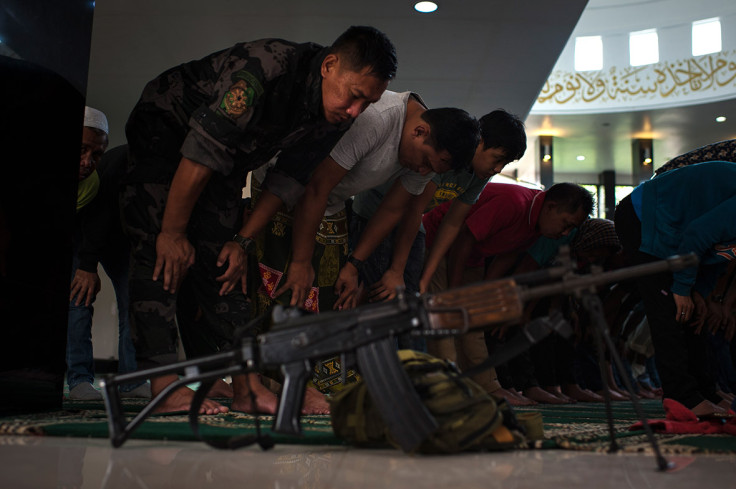 Dozens of foreign jihadis have been fighting side-by-side with the Maute in Marawi over the past week. A Philippines intelligence source said that of the 400-500 fighters who overran Marawi, as many as 40 had recently come from overseas, including from countries in the Middle East. The source said they included Indonesians, Malaysians, at least one Pakistani, a Saudi, a Chechen, a Yemeni, an Indian, a Moroccan and one man with a Turkish passport.
"Isis is shrinking in Iraq and Syria, and decentralising to parts of Asia and the Middle East," said Rohan Gunaratna, a security expert at Singapore's S Rajaratnam School of International Studies. Officials have long warned that the poverty, lawlessness and porous borders of Mindanao's predominantly Muslim areas mean it could become a base for radicals from Southeast Asia and beyond, especially as Isis fighters are driven out of Iraq and Syria.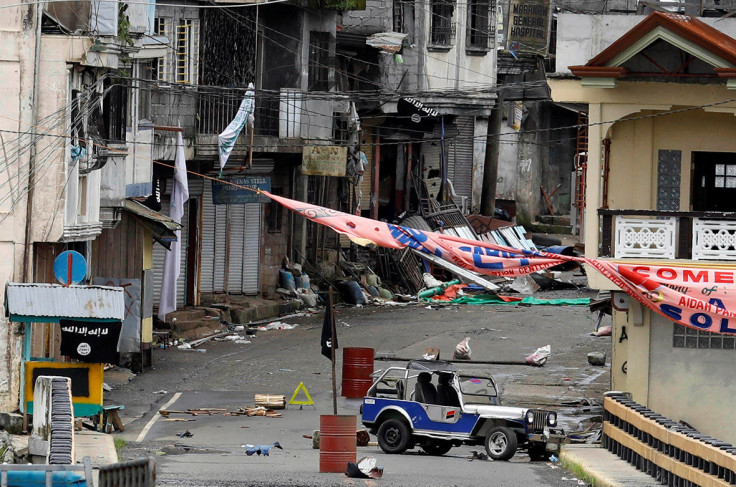 Last year, Southeast Asian militants fighting for Isis in Syria released a video urging their countrymen to join the cause in the southern Philippines or launch attacks at home rather than attempting to travel to Syria. Jakarta-based terrorism expert Sidney Jones showed Reuters some recent messages in a chatroom of the Telegram app used by Isis supporters. In one, a user reported that he was in the heart of Marawi City where he could see the army "run like pigs" and "their filthy blood mix with the dead bodies of their comrades".
In a video message, a Catholic priest who was taken hostage by militants said he's being held alongside 200 other captives, including children. Father Teresito Suganob said his captors wanted the military to withdraw its forces from Marawi. The captured priest was filmed standing on a deserted street with ruins around him and the sound of gunfire in the background. It was not clear when the video was taken or who released it online, and whether Suganob believed what he was saying or was forced to say it.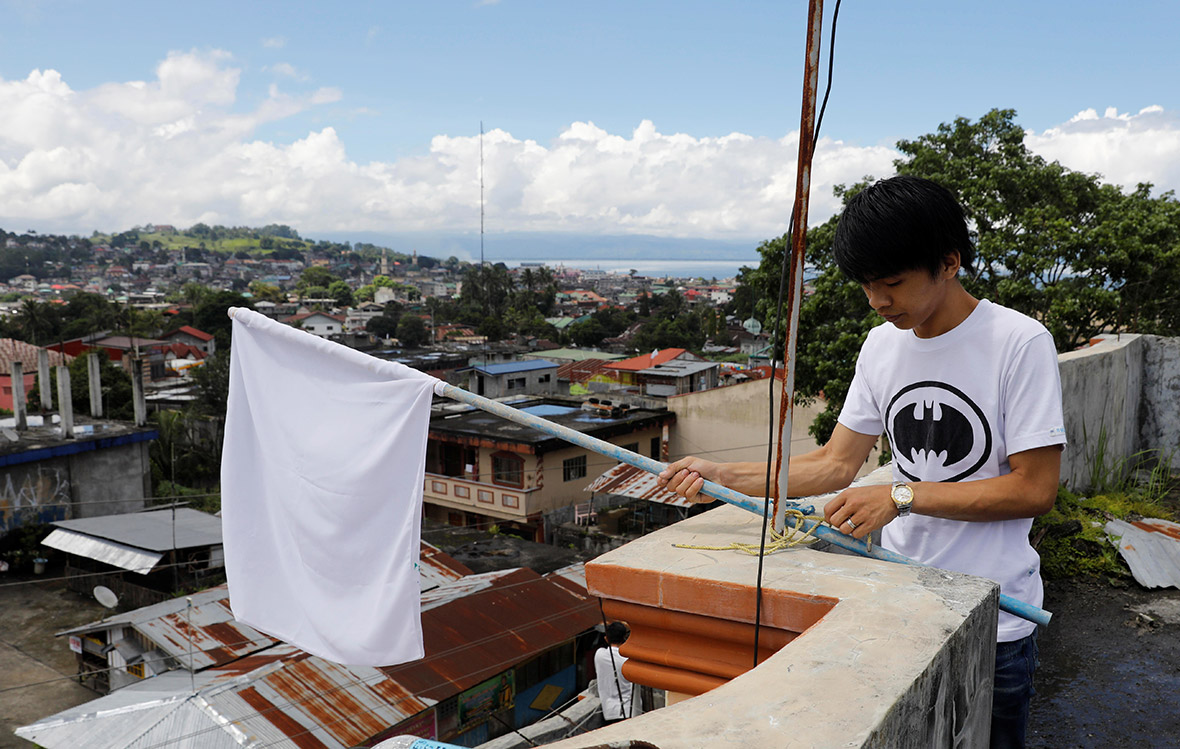 Tens of thousands of people have fled Marawi since 23 May, when militants went on the rampage seizing a school, a hospital, and a cathedral, taking Christians hostage. Scores of prisoners, among them militants, were freed when rebels took over two detention facilities.
Up to 90 percent of Marawi's people fled to safety amid the intense fighting and military air strikes. Some communities resemble ghost towns. Helicopters frequently buzz overhead and sporadic gunfire and blasts shattered the eerie silence. Photos show bananas, avocados and vegetables in an abandoned market beginning to rot and being eaten by a cat and a chicken.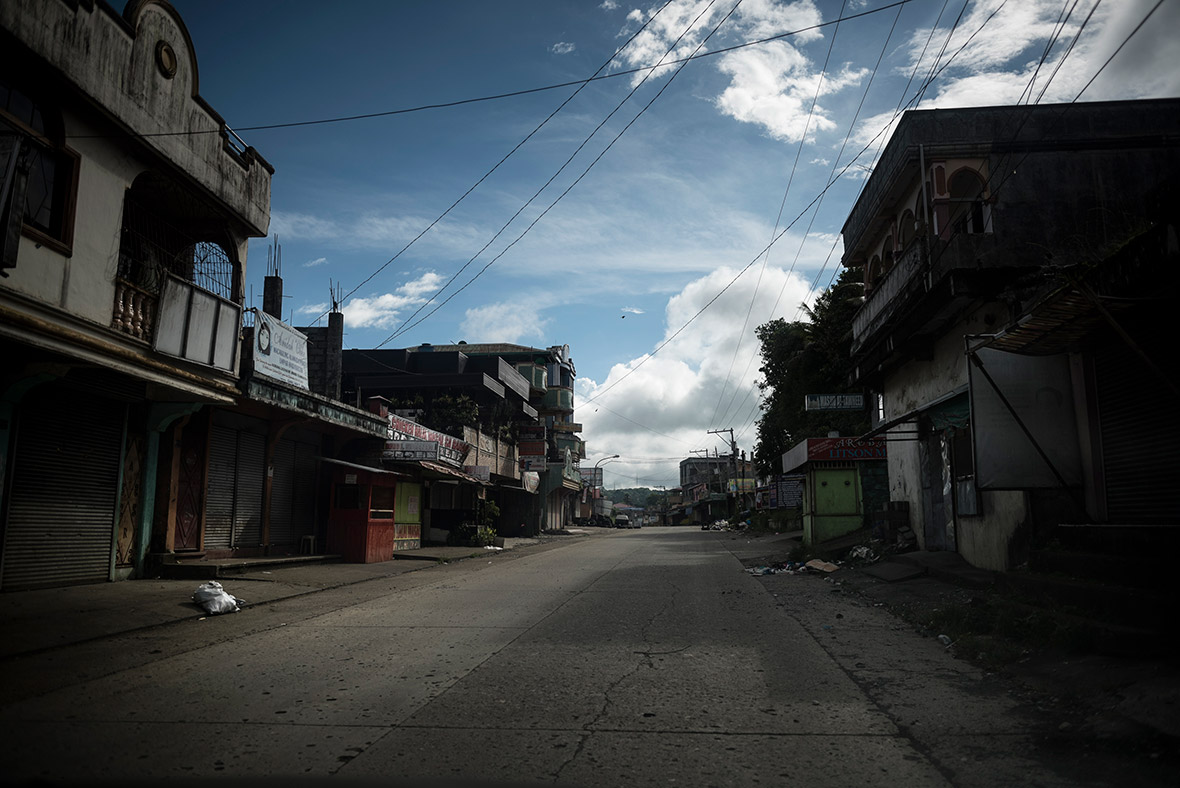 Though around 90 percent of residents have left, thousands are stranded, worried they could be intercepted by militants if they tried to flee. CNN Philippines reported that 10 people taken hostage while fleeing Marawi had escaped their Maute captors during an air strike on Monday (29 May) and were in safe hands. The report said they witnessed the beheading of another hostage a day earlier.
Bodies of what appeared to be executed civilians were found in a ravine outside Marawi. The eight dead, most of them shot in the head and some with hands tied behind their backs, were labourers who were stopped by Isis-linked militants on the outskirts of Marawi while trying to flee clashes, according to police. Nine spent bullet casings were found on a blood-stained patch of road at the top of the ravine. Attached to one of the bodies was a sign that said "Munafik" (traitor).
Marawi police officer Jamail C Mangadang said the victims were pulled off a truck because they were unable to cite verses of the Quran, the Islamic holy text.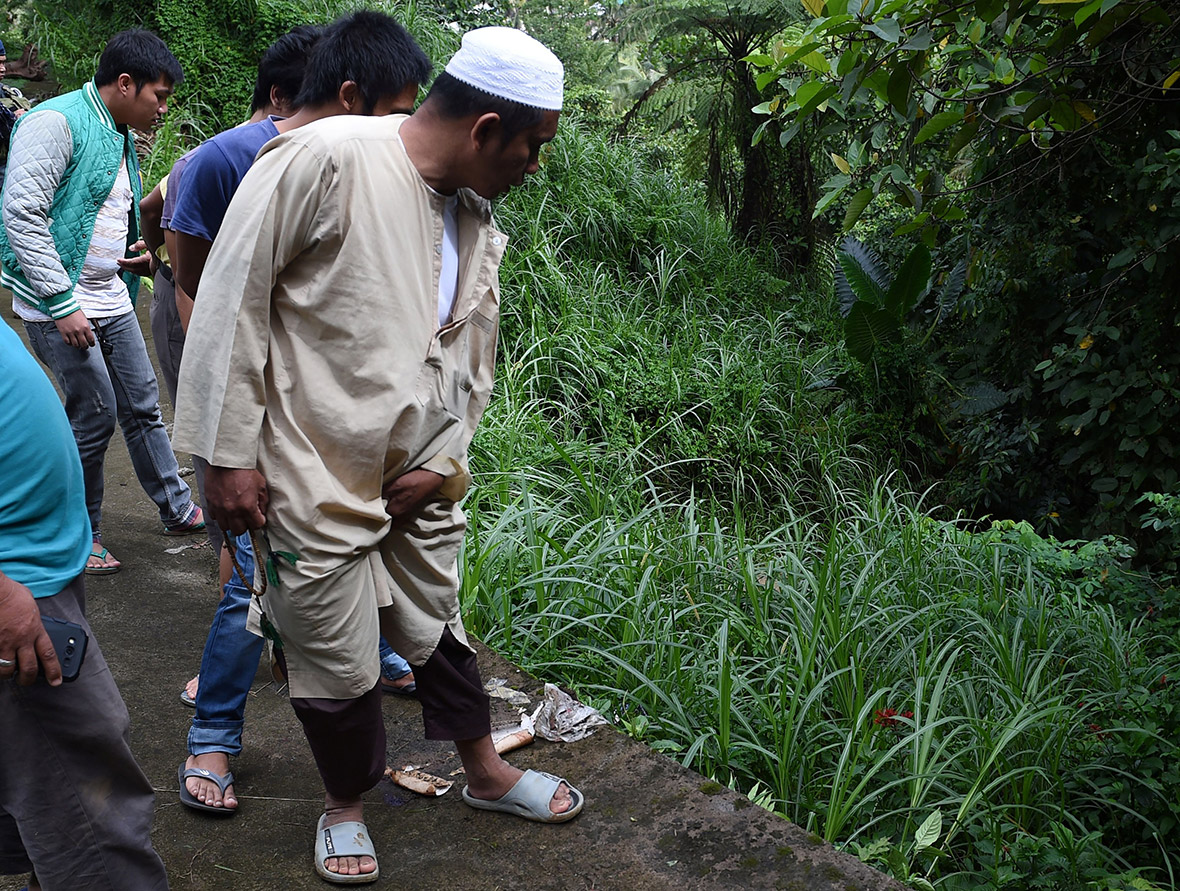 The military said it was possible there were other victims. "This development validates a series of reports of atrocities committed by the militants earlier," said military spokesman, Restituto Padilla. "We are still validating other reports of atrocities."
© Copyright IBTimes 2023. All rights reserved.