The rise of Islamist beliefs and terror groups in Southeast Asia
Attacks in Indonesia and the Philippines this week point to the rise of Isis-affiliated groups networks across the region.
Several countries in southeast Asia are facing an increased threat from Islamist terror networks. Attacks in Indonesia and the Philippines this week point to the rise of Isis-affiliated groups networks across the region. Meanwhile, Indonesia's laws are increasingly being influenced by Islamist beliefs, with gay men being publicly caned and a Christian governor being sentenced to two years in prison for blasphemy.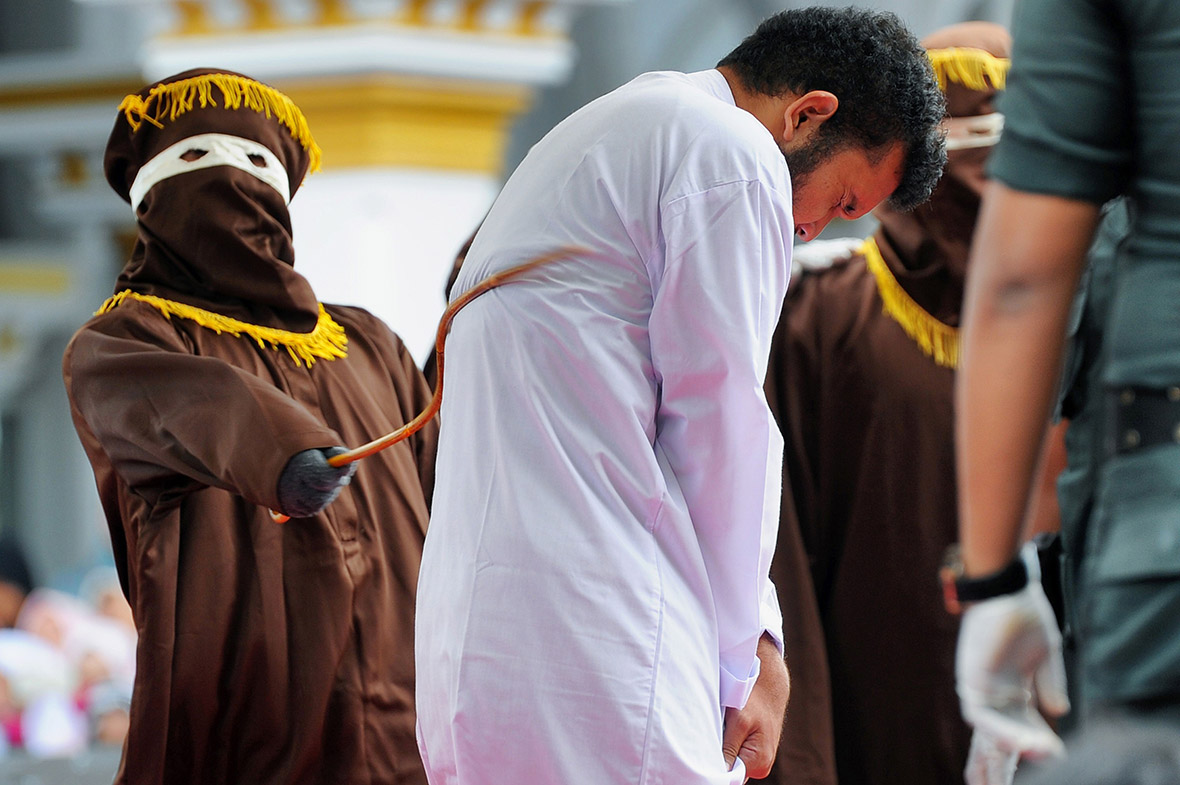 In the southern Philippines, a tactically smart, social media-savvy group eager to align with Isis has emerged from the many bandit and separatist groups, and so far it has proved to be more than a match for the military. Maute guerrillas seized large parts of Marawi, a predominantly Muslim city in the Mindanao region, after a botched raid by security forces on a hideout of the group.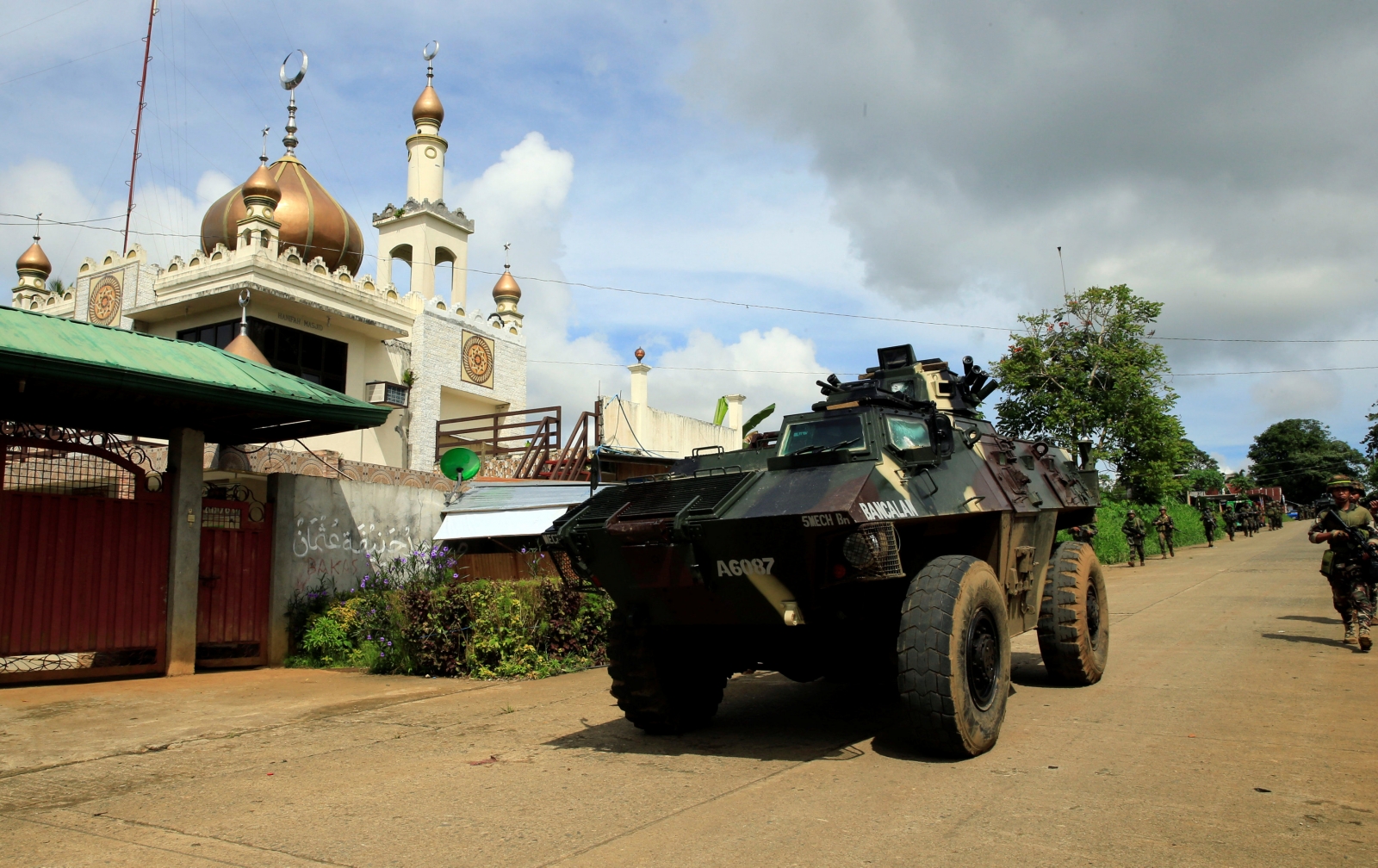 The group is named after its leaders, the Maute brothers, both Filipinos with extensive ties to the Middle East, according to the military. Egypt-educated Omarkhayan Romato Maute married an Indonesian, the daughter of a conservative Islamic cleric, while his brother Abdullah studied in Jordan and has links to Arab extremists. A third brother Hashim was arrested but escaped from a Marawi jail last year.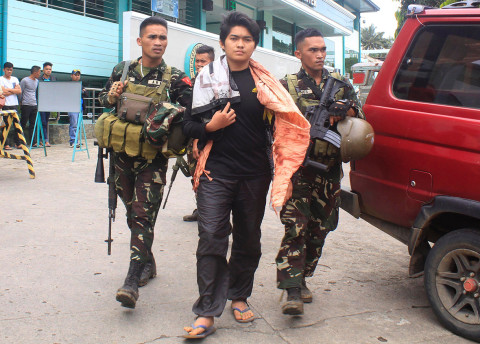 The Maute brothers are cousins of the second wife of Alim Abdulaziz Mimbantas, a leader of the separatist Moro Islamic Liberation Front, who is now dead. The government signed a peace deal with the MILF in 2014. Last year, the group sought recognition from the Islamic State, pledging allegiance and calling itself as the IS-Ranao.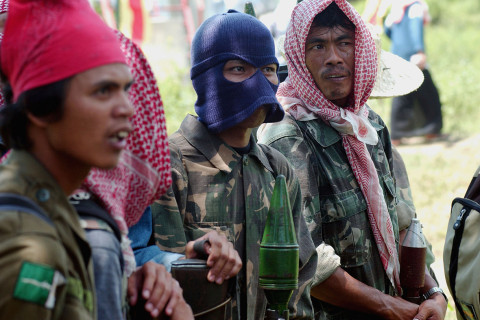 What is troubling the security apparatus is that radical elements of another Isis-linked group, Abu Sayyaf, appear to be collaborating with Maute. The military says Isnilon Hapilon, a leader of the Abu Sayyaf group notorious for kidnappings and piracy, sought an alliance with the Maute brothers and was wounded in air strikes in January in Lanao del Sur. Hapilon, who is also wanted by the United States, was the target of the attempted raid in Marawi on Tuesday (23 May), but he was not captured.
Hapilon was purportedly designated leader of Isis's Southeast Asia branch in 2016, but has long ties to local extremist movements. Born in 1966, the Arabic-speaking Islamic preacher with an engineering degree from the University of the Philippines was once commander of the Moro National Liberation Front and later ascended the ranks of Abu Sayyaf to become its second in command.
Hapilon gained notoriety beyond the Philippines when he allegedly helped Abu Sayyaf kidnap 20 hostages from a Filipino resort in 2001. The victims included three US citizens, one of whom eventually was beheaded. In 2002, the US Department of Justice indicted Hapilon over the attack. He is included on the department's "Most Wanted Terrorist" list, with a $5 million (£3.85m) reward for information leading to his capture.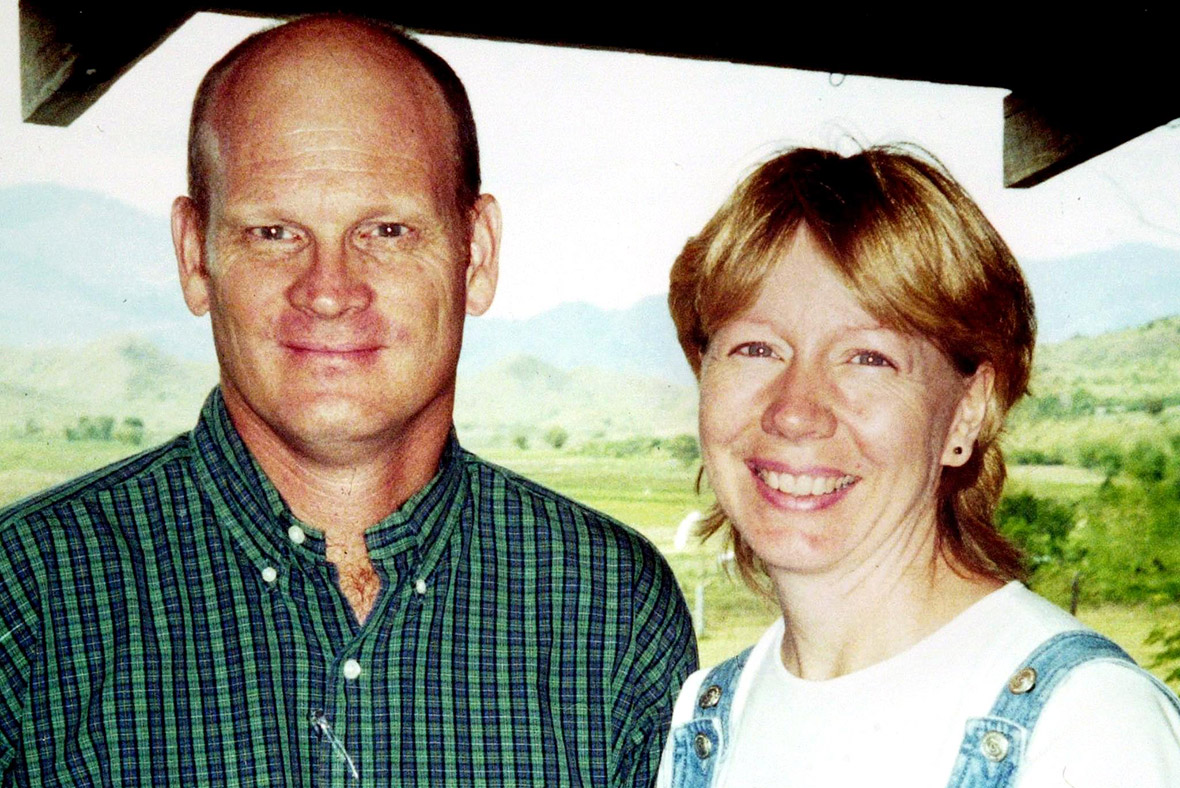 In Indonesia, President Joko "Jokowi" Widodo has ordered a thorough investigation into twin suicide bombings that targeted police, killing three officers, in the deadliest attack by suspected militants in the capital in a year. He said he ordered police to "thoroughly investigate the networks of the perpetrators and hunt them to the roots."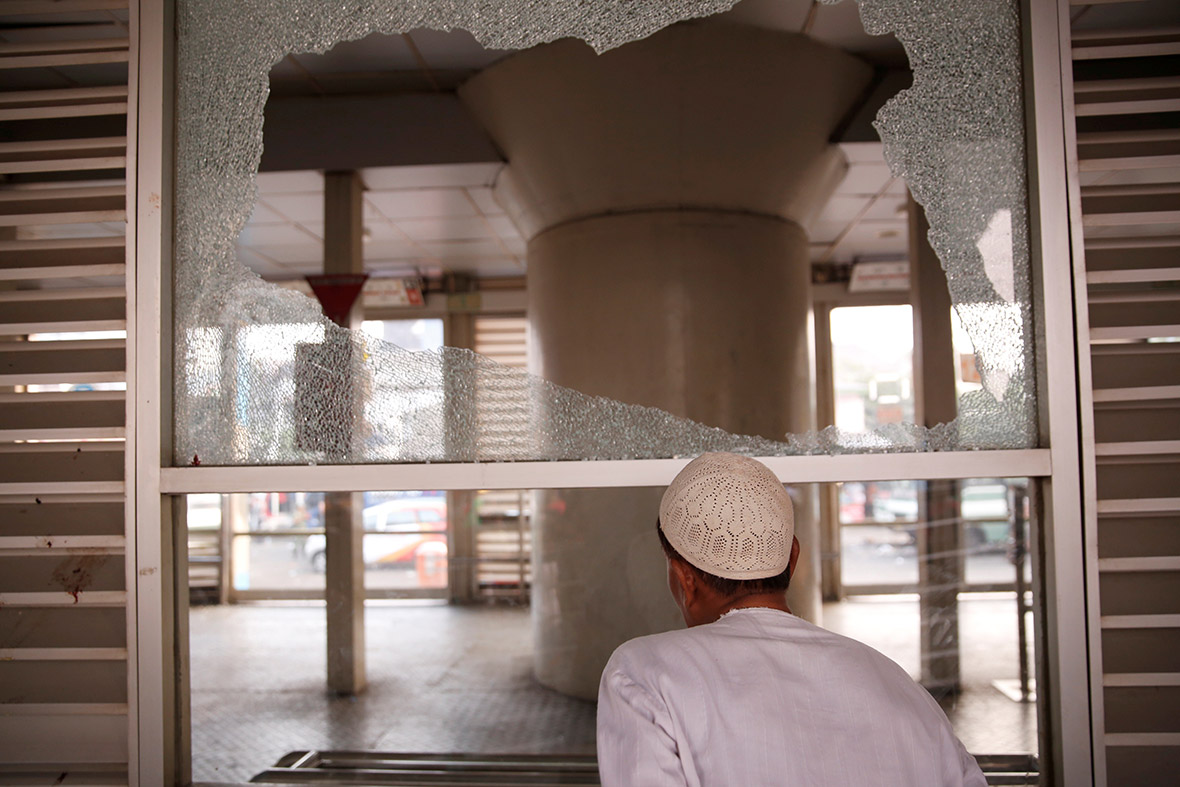 Muslim-majority Indonesia has carried out a sustained crackdown on militants since the 2002 Bali bombings by al-Qaida-affiliated radicals that killed 202 people. A new threat has emerged in the past few years from groups such as Jemaah Anshorut Daulah, a network of almost two dozen Indonesian extremist groups that formed in 2015 and pledge allegiance to Islamic State group leader Abu Bakr al-Baghdadi.
JAD members are believed to have contact with Bahrun Naim, an Indonesian fighting with Isis group in Syria, and the group has been linked to numerous plots in Indonesia, including a 2016 attack in central Jakarta that left four civilians and four assailants dead. In March, police shot dead a suspected JAD member and wounded another as they tried to escape a raid. At least six other militants were arrested, including some accused of trying to establish a jihadist training camp in eastern Indonesia and suspected of having links with Abu Sayyaf militants in the southern Philippines.
Australia and Indonesia plan to jointly host an Asia-Pacific summit in August aimed at coordinating against the security threat posed by homegrown Islamic militants returning from battlefields in Syria and Iraq.
Police in Indonesia's most populous province plan to deploy a taskforce to investigate lesbian, gay, bisexual and transgender (LGBT) activity, a move likely to fuel concerns of a widening crackdown on the community in the Muslim-majority country. West Java police chief Anton Charliyan disclosed the plan as two gay men in the province of Aceh were publicly flogged, and days after police raided a gay club in Jakarta and distributed photos of suspects to the media.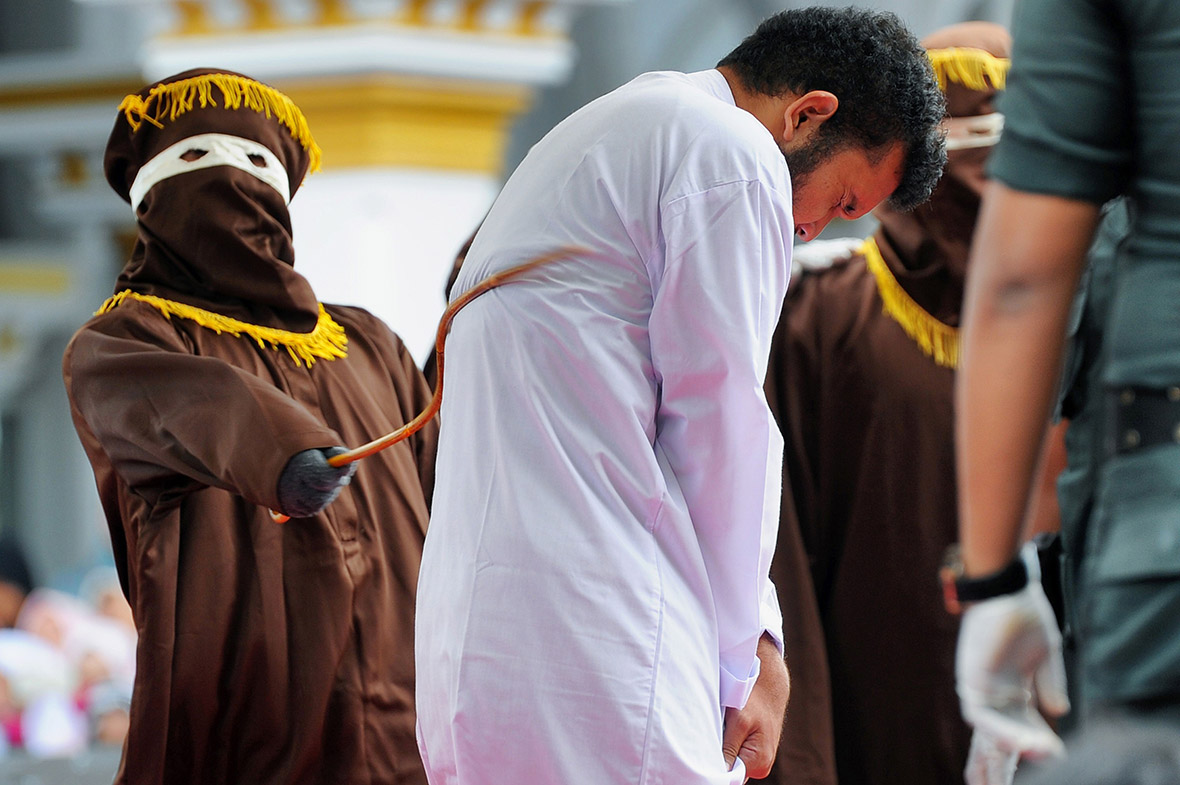 In Indonesia's second-largest city of Surabaya in East Java, 14 gay men were arrested, tested for HIV and the results made public, Indonesian media reported. With the exception of Aceh, homosexuality is legal in Indonesia. Activists say, however, that police targeting of consensual gay sex has shone a light on discrimination and harassment in the world's third-largest democracy.
Indonesia's reputation for tolerance is already under scrutiny after Jakarta Governor Basuki Tjahaja Purnama, a Christian, was sentenced to two years in prison for blasphemy.