Naval forces of the US and the Philippines on Saturday (1 July) conducted a joint patrol in the Sulu Sea which is known for militant activities. The patrol was aimed at preventing militant as well as pirate attacks.
The Philippines-based Islamist militant group Abu Sayyaf has carried out several attacks in the waters, mainly targeting foreign boats and sea vessels. They also have many foreigners in captivity.
The patrol involved US Navy littoral combat ship USS Coronado and a Philippine Navy frigate, BRP Alcaraz. The US embassy in the Philippines said the patrol was conducted on the invitation of the Filipino government.
Philippine President Rodrigo Duterte has, in the past, threatened to sever military ties with the US to pave the way for improved ties with neighbour China. However, international concerns over spread of Isis-linked Islamist jihadist groups in the region reportedly prompted Duterte to invite US naval vessels for the joint patrol.
"These patrols enhance regional peace and stability," Rear Adm Don Gabrielson, commander of US Task Force 73, said. "Our at-sea operations with the Philippine Navy demonstrate our commitment to the alliance and deter piracy and illegal activities," he added.
As part of the patrolling operation, sailors of the Philippine Navy boarded the USS Coronado to coordinate communications and movements between the two ships, according to the Philippines Star.
"The Philippine sailors also exchanged best practices with their US counterparts in visit, board, search, and seizure (VBSS) techniques and information sharing," a statement issued by the US embassy in Manila read.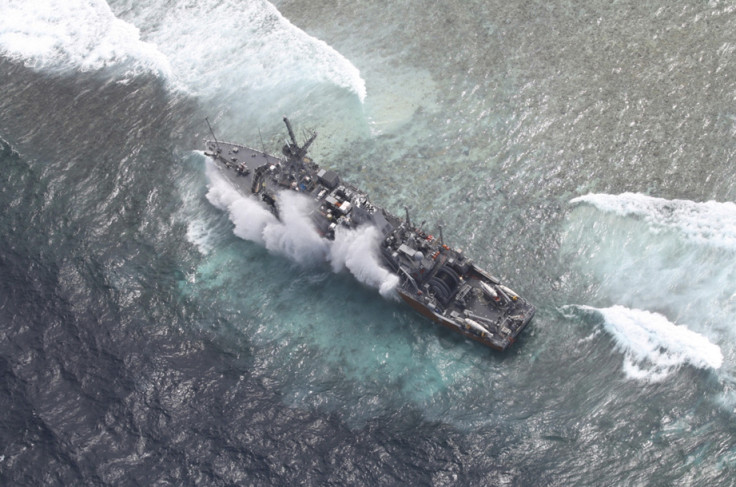 The embassy added that the patrol enhanced "both navies' ability to respond to piracy and transnational criminal activity at sea". It also bolstered the two countries' military cooperation.
Before taking part in the patrol, the USS Coronado completed the Maritime Training Activity Sama Sama with the Philippine Navy in Cebu, aimed at sharpening tactical skills in maritime security operations.