The Philippines military has discovered at least five dead bodies of civilians which were decapitated in the beleaguered city of Marawi. Remains of 12 other victims were also found in the southern Filipino city, which has been in the midst of a war-like situation since May 2017.
Authorities said the corpses were in different stages of decomposition and an investigation had been launched to discover the circumstances surrounding the killings. Though the military has not explicitly said they are Christians, officials have dropped enough hints to suggest they were Catholics.
"In the earlier days of the fighting, there was sufficient proof to believe that there were executions conducted from inside Marawi, with a number of Christians being caught," military spokesperson Brigadier General Restituto Padilla told reporters.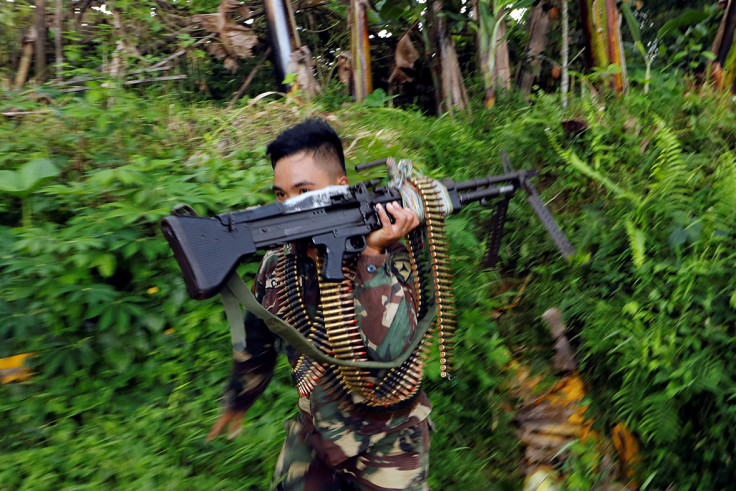 The latest report about the alleged executions has come at a time when the military said female hostages in Marawi are being forced into sex slavery.
Though earlier reports said the Christians were shot dead by Islamic State-inspired militants, this is the first time news about beheadings have surfaced. Reports of the executions by the Islamists emerged after the Philippines military stormed the Marawi city of Mindanao islandas part of the declared martial law.
The bodies have been brought to Iligan city for post-mortems. They were recovered when the government troops were conducting their retrieval operations. The investigation process is underway "for proper disposition and identification... so that their relatives can claim them and provide them with a decent burial," said Brigadier General Rolando Joselito Bautista.
Many of the 200,000 inhabitants fled Marawi – a key Muslim majority area in the Catholic-dominated Philippines – as soon as the government imposed a martial law in late May to quell an increasing Islamist-led conflict.