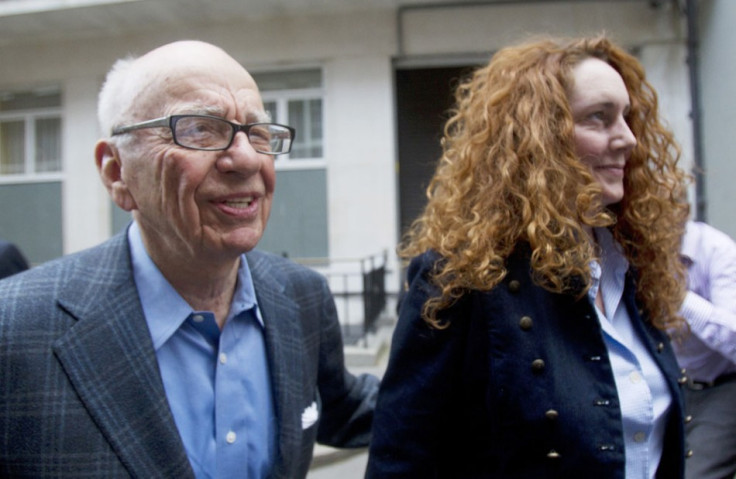 Today, Rupert Murdoch, James Murdoch and Rebekah Brooks all come to the House of Commons to face questions from MP's over their role or knowledge of the phone hacking scandal that has rocked both Britain and and the Metropolitan police. This afternoon, expect the questioning for both Murdoch's and Rebekah Brooks to be probing and will hopefully shed furthe rlight on who knew what at News International. There will be many an ego in the rooms this afternoon and the select committee's must get their line of questioning right to avoid the afternoon turning into a damp squid.
Facebook users will be able to watch Rupert Murdoch, James Murdoch and Rebekah Brooks' appearance at the Culture, Media and Sports Select Committee this afternoon. The stream will be live on social networking site Facebook from 2.30pm.
ITN will stream the UK parliamentary hearing, conducted by Culture, Media and Sports Select Committee, via its Facebook page. You can view the link here. The stream is powered by online streaming specialist Rightster and will be available to people across the world, not just U.K users. Facebook streaming is fast becoming the norm with the social networking site becoming a popular destination for all types of online content.
As well as watching the stream live on Facebook, you can view the hearing at the BBC news channel or Sky News. If you are unavailable to watch the hearing live, why not view the International Business Times live feed? Click here to view the feed.
Rebekah Brooks was arrested on Sunday under suspicion of conspiring to intercept communications, and of corrupting police officers. She is due to appear before the Commons culture, media and sport select committee on Tuesday afternoon. Many observers are expecting the former chief executive of News International to stay quiet when faced with questions from MP's but legally does Ms Brooks have to answer any questions.