Phone Hacking Trial: Rebekah Brooks Cleared Over 'Prince William Bikini Pic'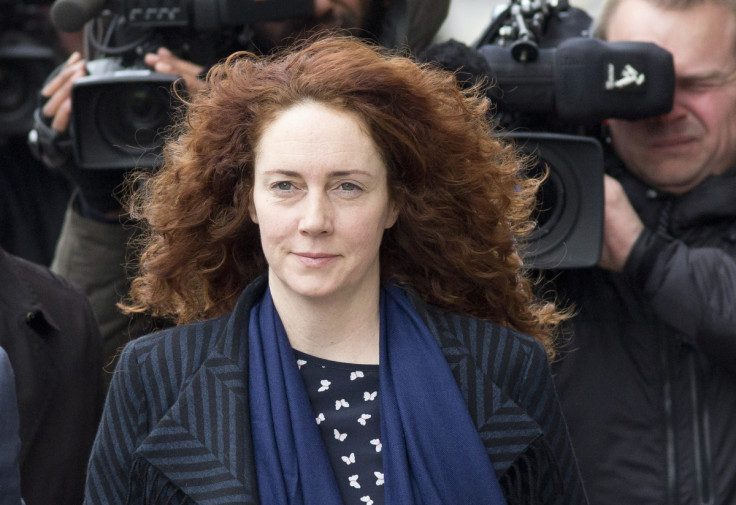 Former News of the World editor Rebekah Brooks has been cleared on one count of conspiracy in relation to the phone hacking trial.
The judge at the Old Baily told the jury to find the ex-News International chief executive not guilty of one charge of conspiracy to commit misconduct in public office. Brooks still face a further four charges relating to phone hacking.
The charge Brooks was cleared of relates to a photograph of Prince William in a bikini taken at a party in Sandhurst, which was purchased by the Sun newspaper.
Brooks, who was the editor of the Rupert Murdoch-owned newspaper between 2003 and 2011, allegedly "okayed" a payment of £4,000 for a photo of Prince William dressed as a Bond girl in 2006, from their "best contact at Sandhurst".
The court heard how the judge told the jury to find Brooks not guilty of charges against her in relation to the photograph.
"I have decided there is no case for Mrs Brooks to answer on count four, that is the charge relating to the picture of Prince William in a bikini that was acquired by the Sun newspaper," said judge Justice John Saunders.
The decision was made as Brooks is due to begin her defence at the Old Bailey.
Brooks still faces four other charges against her, including conspiracy to hack mobile phone voicemail messages and authorising illegal payments to public officials.
All seven defendants in the phone hacking trial, including former NotW editor and government spin doctor Andy Coulson, deny the charges against them.
© Copyright IBTimes 2023. All rights reserved.