The phone hacking trial has been told how Tony Blair allegedly advised News International to conduct a 'Hutton-style inquiry' into illegal practices at the News of the World.
Jurors heard that, in an email from the newspaper's former editor Rebekah Brooks to News International's James Murdoch, the former PM had recommended: "Form an independent unit that has an outside junior counsel, Ken Macdonald, a great and good type, a serious forensic criminal barrister, internal counsel, proper fact checkers etc in it. Get them to investigate me [Brooks] and others and publish a Hutton-style report."
But what was the Hutton Inquiry?
In 2003 then-prime minister Blair announced an investigation into the apparent suicide of Dr David Kelly, a biological warfare expert and former UN weapons inspector in Iraq, which would be chaired by Lord Hutton.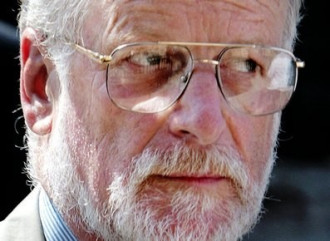 Kelly hit the headlines when he was named as the source of information for a BBC article that claimed the government had "sexed up" a report into Iraq's nuclear capabilities, including the assertion that it had the ability to launch using "weapons of mass destruction" within 45 minutes.
The goverment report was controversial because it was seen as the dossier that outlined Britain's reasons for taking part in the Iraq invasion.
The government was furious about the BBC's claims, which were also reported in the Mail on Sunday, and looked to find who had leaked the information. Attention turned to Kelly.
But three days after Kelly, who was once nominated for a Nobel peace prize, was questioned by MPs about whether he had been the source, his body was found near his Oxfordshire home.
The inquiry's hearings were held in public at the Royal Courts of Justice and established a chronological record of what happened.
Witnesses were then cross-examined and Hutton published his report in January 2004.
Running to 328 pages, it concluded the BBC had been wrong to publish the original story, saying that allegations it made against the government were "unfounded".
It is also found that no one could have anticipated Kelly's death and that the goverment had not "sexed up" its Iraq dossier.
The publication of the report did anything but draw a line under Kelly's death.
BBC executives Greg Dyke and Gavyn Davies resigned from the corporation days after the report was published and although Blair told the House of Commons Hutton had "exonorated" the government of wrongdoing, politicians and media commentators lined up to call the report a whitewash, an allegation rejected by the author.
The coroner said in his postmortem report: "It is my opinion that the main factor involved in bringing about the death of David Kelly is the bleeding from the incised wounds to his left wrist."