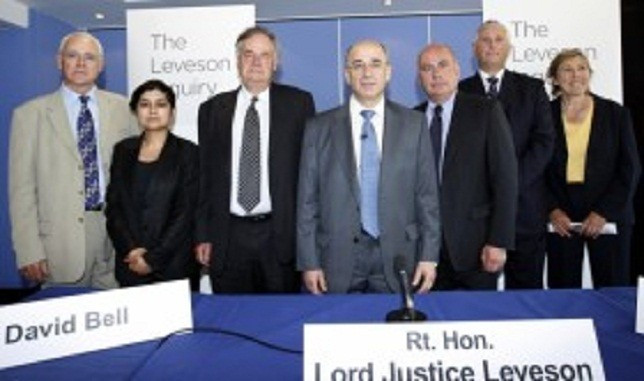 A key witness in Lord Justice Leveson's inquiry into media ethics and phone hacking is being probed by police, a newspaper report has said.
According to the Independent, police have searched the property of retired Special Branch detective Alec Owens who acted as a whistleblower on the failure of authorities to probe the dirty tricks played by the media.
Owens is due to testify before Lord Leveson's inquiry by the end of this month.
Two officers from Wilmslow, Cheshire, visited Owens' property on Friday with search warrants and sought access to documents and electronic files, the report has said. Owens has been asked to come to a police station to be questioned under caution.
Owens, formerly of Merseyside Police, led the probe for the Information Commissioner's "Operation Motorman" inquiry, which uncovered the extent to which the media used private investigators to gather personal information on people.
But he objected to the ICO's decision not to grill any of the hundreds of journalists who have been named in the 17,000 documents listed in files seized from Hampshire private detective Steve Whittamore in 2003.
He then alerted Lord Justice Leveson about his concerns over the way the matter was handled and is due to give evidence in person to the public inquiry on media standards on November 30, the newspaper report has noted. Richard Thomas, the Information Commissioner at the time of Operation Motorman, will give evidence before the inquiry the next day.
"The warrant relates to an investigation into allegations concerning breaches of the Data Protection Act 1998," the Independent has quoted a Cheshire Police spokeswoman as saying.
Owens agreed to submit his copy of the Operation Motorman computer file but refused to provide the statement he has prepared for Lord Justice Leveson's inquiry, the report has said. He has been asked to attend an interview with the police on Monday and bring the statement with him.
"This is vindictiveness. They want to know what hard evidence I have got and what I am going to say to the Leveson Inquiry. They have come on a fishing expedition to find out what I'm going to say. But I have told them that statement is for Lord Leveson's eyes only at this stage," Owens has told the newspaper.