The worst monsoon floods in a decade have killed more than 800 people and displaced over a million across India, Nepal and Bangladesh. Aid workers warn of severe food shortages and water-borne diseases as rains continue to lash the affected areas. Army soldiers and disaster management workers in the three countries have launched mammoth rescue efforts to evacuate and provide food and shelter to people affected by the floods.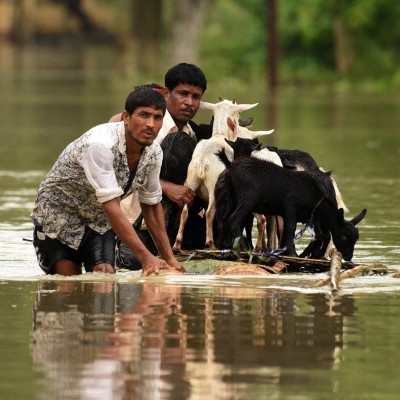 In Bangladesh, at least 115 people have died and more than 5.7 million are affected as floods submerge more than a third of the low-lying and densely populated country. Reaz Ahmed, the director general of Bangladesh's Disaster Management Department, told Reuters: "With the flood waters receding, there is a possibility of an epidemic. We fear the outbreak of water-borne diseases if clean water is not ensured soon."
With some rivers running above danger levels, 225 bridges have been damaged in Bangladesh, disrupting food and medicine supplies to people displaced from their homes, said aid workers.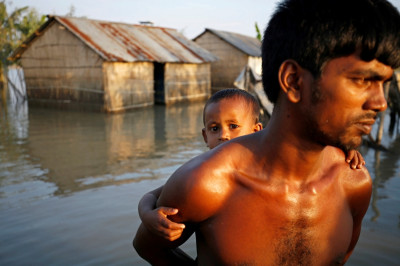 In the Indian state of Assam bordering Bangladesh, at least 180 people have been killed in the past few weeks. Torrential rains have also hit the northeastern states of Arunachal Pradesh, Nagaland and Manipur, killing at least 30 people.
Flood waters of the Brahmaputra river submerged the Kaziranga wildlife sanctuary in Assam. The floods have since killed more than 350 animals, including 24 endangered one-horned rhinoceros, five elephants and a tiger. "We are facing a wildlife disaster," Assam Forest Minister Pramila Rani Brahma told Reuters.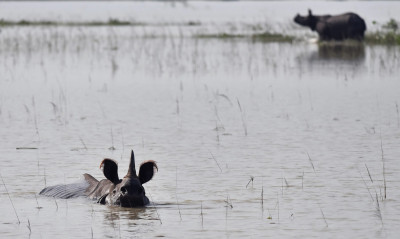 In the eastern state of Bihar, at least 253 people lost their lives where incessant rains washed away crops, destroyed roads and disrupted power supplies. A senior official in Bihar's disaster management department, Anirudh Kumar, said nearly half a million people have been provided with shelter.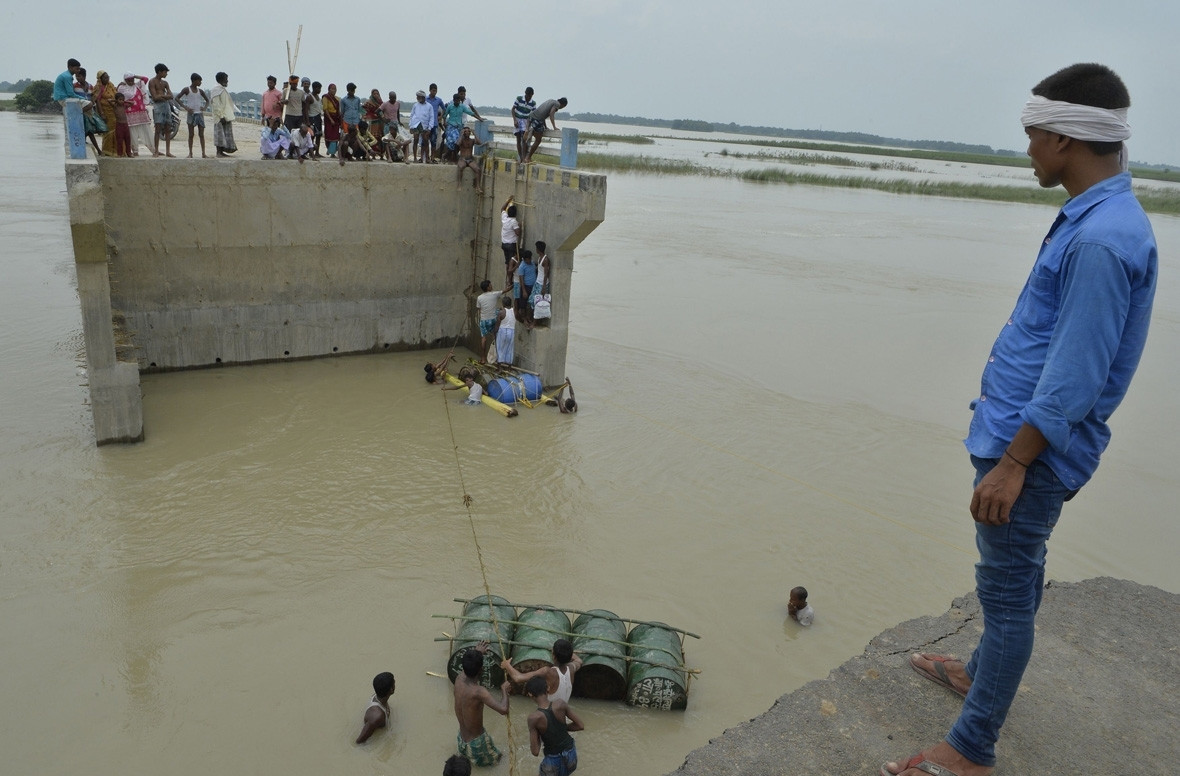 In Nepal, 141 people were confirmed dead, while thousands of survivors returned to their semi-destroyed homes. "Their homes are in a state of total destruction," said Francis Markus from International Federation of Red Cross and Red Crescent Societies.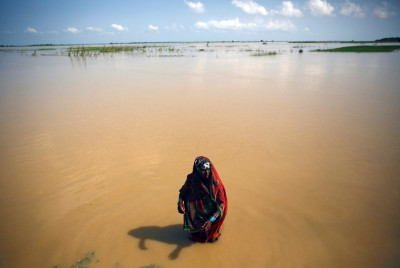 Seasonal monsoon rains, a lifeline for farmers across South Asia, typically cause loss of life and property every year between July and September, but officials say this year's flooding is the worst in several years.