Sierra Leone mudslide photos: Mass burials begin as health crisis looms
Around 400 bodies have been recovered so far, but the death toll is expected to rise as an estimated 500 are still missing.
A looming health crisis caused by hundreds of decomposing corpses left out in hot, humid conditions, has forced Sierra Leone to begin burying the victims of the mudslide that swept away homes on the edge of the capital, in one of Africa's worst flood disasters in living memory. Aid workers say there is a high risk of disease outbreaks such as cholera, as corpses are lying in the open in the heat.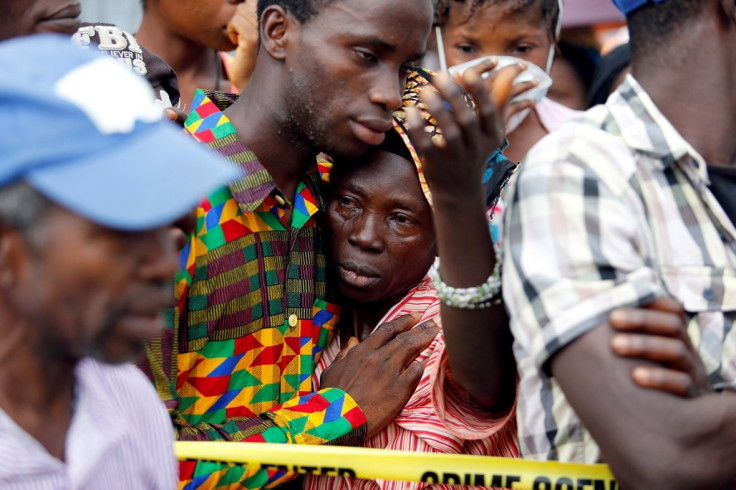 Chief coroner Seneh Dumbuya told Reuters that burials were underway at the Ebola cemetery at Waterloo, about 20 miles (30km) outside of Freetown. "We cannot wait for tomorrow for the burial, as was suggested by government, because most of the bodies are decomposing," he said.
"The morgues are just overflowing with corpses and it is becoming a public health emergency," Idalia Amaya, an emergency relief coordinator for Catholic Relief Services said. "They need to get the bodies out."
Hundreds of residents have been queueing at the mortuary to identify their relatives crushed by the torrents of mud that ripped through a valley on the outskirts of Freetown. Sobbing and covering their noses from the stench, relatives stepped around corpses lying on the ground outside the morgue as the sheets covering them were lifted.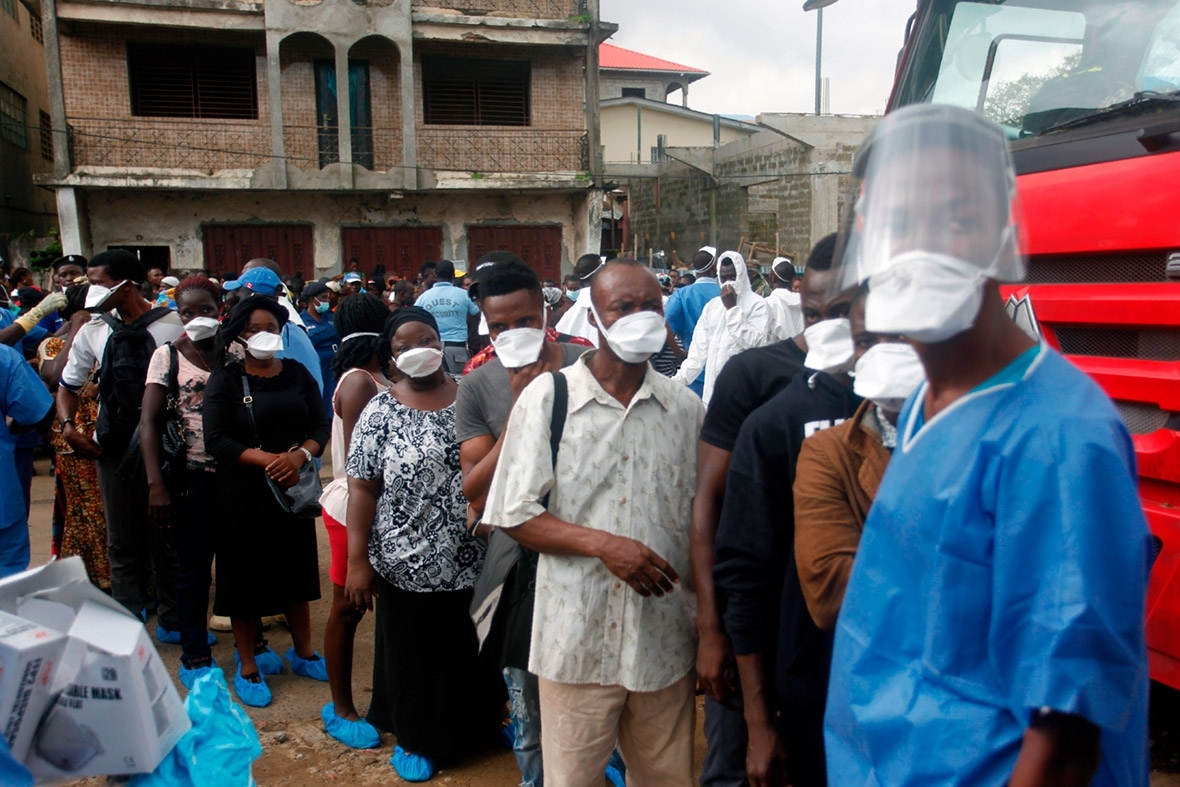 Around 400 bodies have been recovered — a third of them children — from the devastating mudslides that struck before dawn on Monday, triggered by days of heavy rain. The death toll is expected to rise considerably as many bodies are feared buried under mud and rubble. Red Cross officials estimate some 500 people remain missing. Some bodies were swept into the sea off the coast of the West African nation and have begun washing back ashore.
The Queen has sent her deepest sympathies to hundreds of victims of the mudslide in Sierra Leone. The African nation gained independence from Britain in 1961 after more than 150 years of colonial rule and still has many traces of its British past.
"Prince Philip and I were deeply saddened to learn of the terrible flooding and landslides in Freetown that have led to the deaths of so many people," Queen Elizabeth wrote in a message to the president of Sierra Leone. "Our thoughts and prayers are with all who have lost loved ones and those whose homes and livelihoods have been affected," she said.
Homes were buried or swept away when a mountainside collapsed in the rainy season in the town of Regent, on the outskirts of Freetown. Entire families were trapped under tons of mud as they slept.
Rescue crews are continuing the grim work of digging out bodies from the tons of mud and debris that came roaring down the hillsides onto impoverished, low-lying areas of Freetown and surrounding settlements. Heavy machinery is being used alongside volunteers digging in the mud with shovels, pick axes and hands.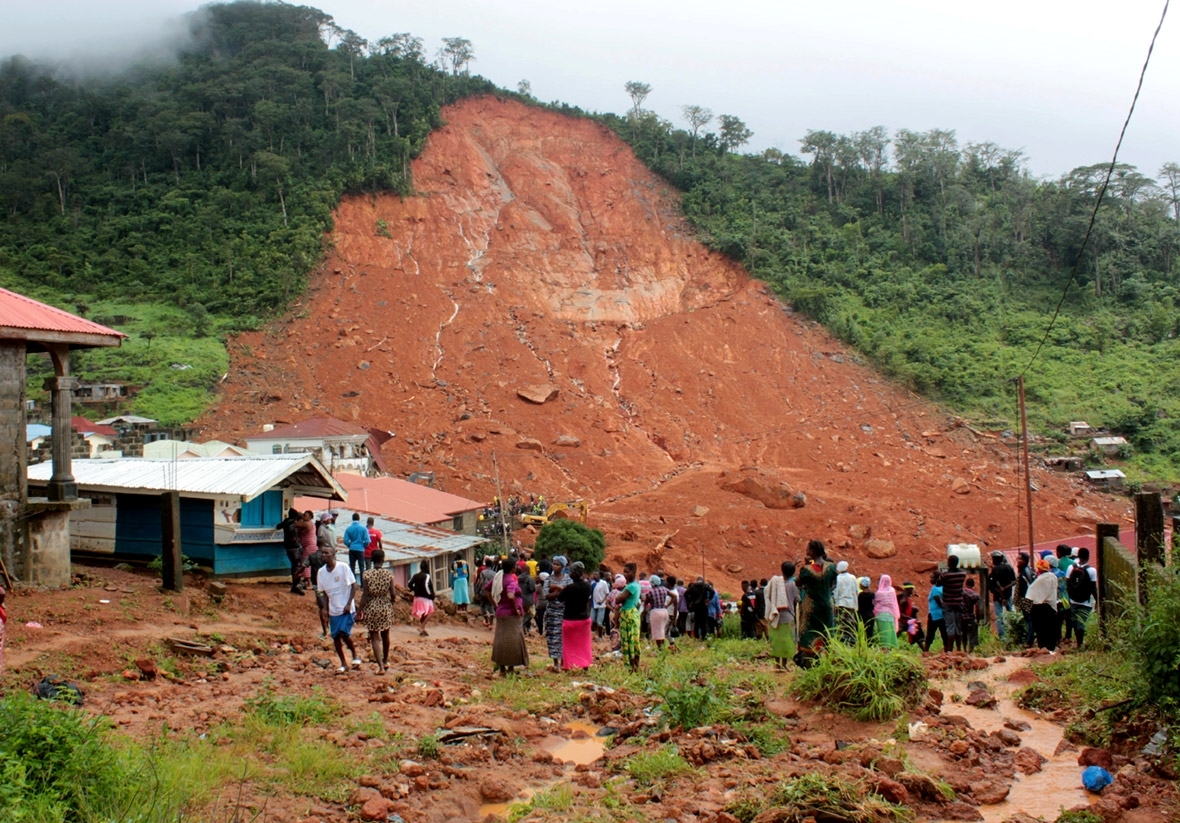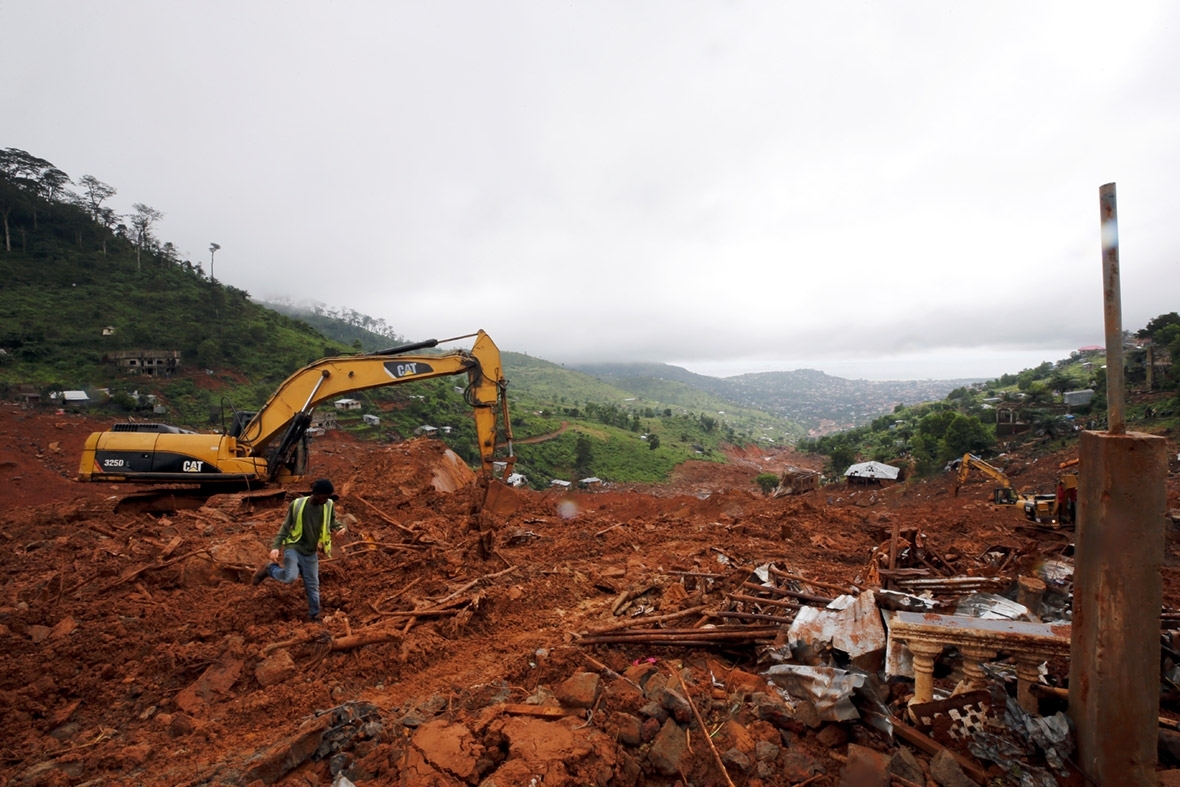 Many of the poor areas around Freetown are near sea level and have poor drainage systems, which makes flooding worse during the rainy season. The capital also is plagued by unregulated construction of large residential houses in hilltop areas, increasing the risk of further landslides.
© Copyright IBTimes 2023. All rights reserved.