In Pictures: Camel Beauty Contest and Camel Wrestling Festival in Turkey
The annual Selcuk-Efes Camel Wrestling Festival has been held in the town of Selcuk, near the western Turkish coastal city of Izmir.
Thousands of enthusiasts visit every year to watch wrestling matches between dromedary camels, bred specially for the event.
A camel beauty contest is held on the sidelines on the wrestling event.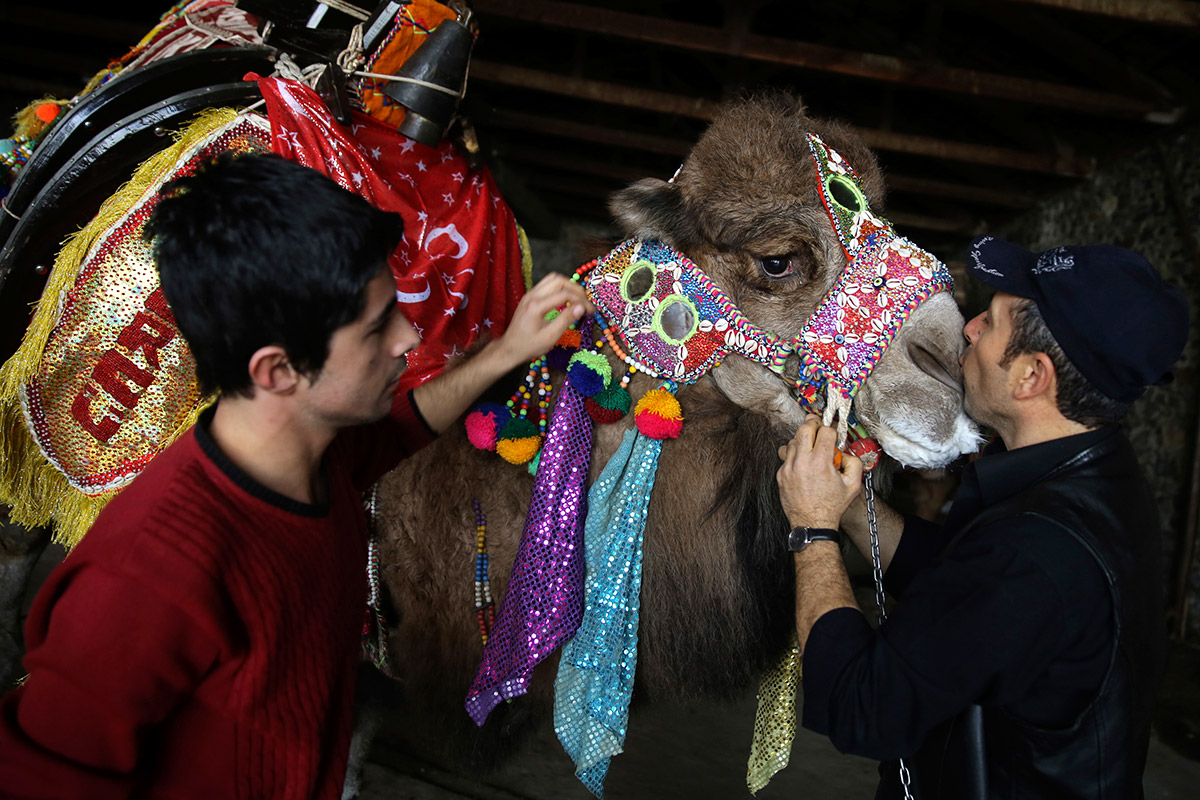 © Copyright IBTimes 2023. All rights reserved.