Iraqi forces have seized Mosul's airport and a nearby military base from Islamic State, according to state-run media. The US-backed government forces hope to use the airport as a launchpad for their campaign to expel the jihadists from Iraq's second largest city.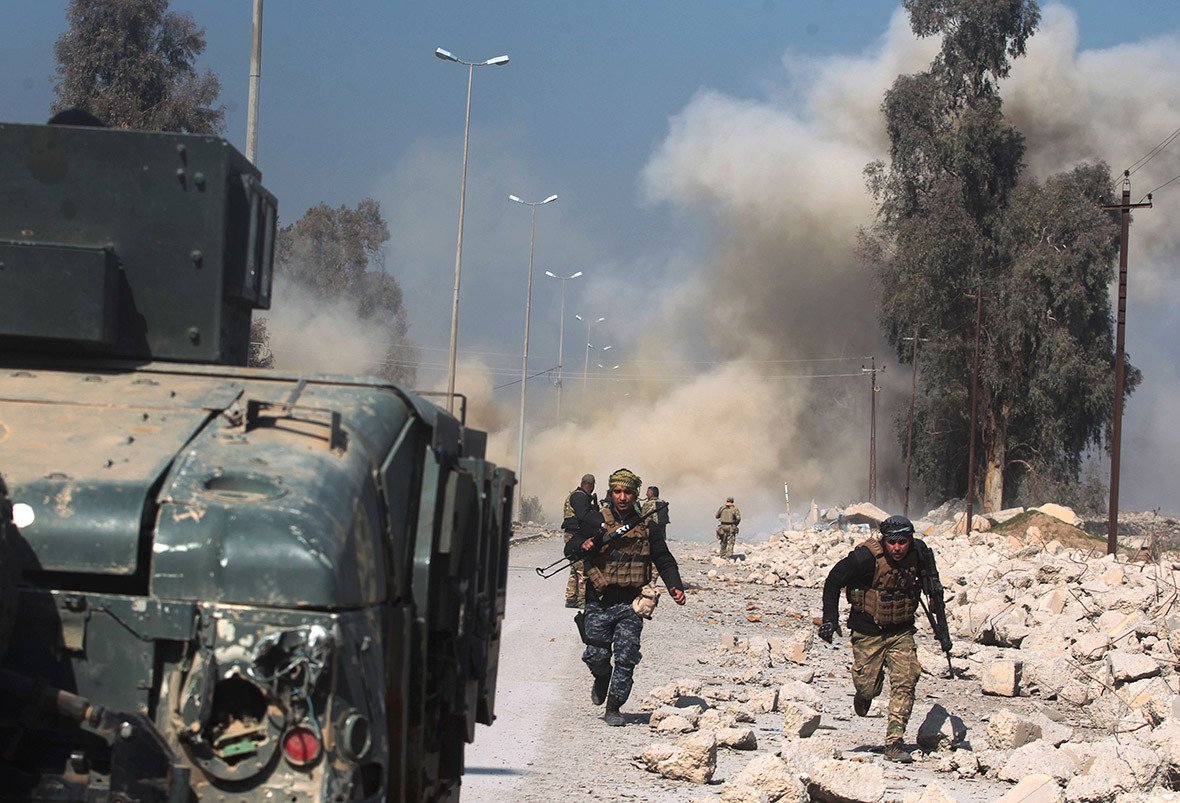 Iraqi federal police units, backed by regular army forces, entered the airport on Thursday morning (23 February), according to two police officials. They said heavy clashes were underway hours later with Isis fighters hunkered down inside several airport buildings and using suicide car bombs. Police officers said the militants had also deployed bomb-carrying drones against the Iraqi Counter Terrorism Forces advancing from the southwestern side of the city.
Separately, Iraqi special forces entered the Ghazlani military base next to the airport on the southern edge of the city, the spokesman of the Joint Military Operation Command, Brigadier General Yahya Rasool, told the Associated Press. Rasool said heavy clashes were underway inside the base. He did not provide more details.
The officials said coalition troops were with the advancing forces, though they didn't specify the nationalities of the foreign forces. The airport and the base, captured by Islamic State fighters when they overran Mosul in June 2014, have been heavily damaged by US-led air strikes intended to wear down the militants ahead of the offensive, a senior Iraqi official said.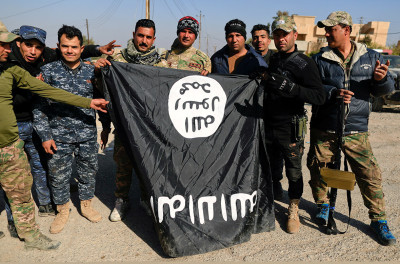 Iraqi forces last month ousted Islamic State from eastern Mosul and embarked on a new offensive against the militant group in densely-populated western Mosul this week. The campaign involves a 100,000-strong force of Iraqi troops, Kurdish fighters and Shi'ite militias and has made rapid advances since the start of the year, aided by new tactics and improved coordination.
Iraqi commanders expect the battle to be more difficult than in the east of Mosul, in part because tanks and armoured vehicles cannot pass through narrow alleyways that crisscross the city's ancient western districts. Isis has developed a network of passageways and tunnels to enable them to hide and fight among civilians, melt away after hit-and-run operations and track government troop movements, according to inhabitants.
Losing Mosul could spell the end of the Iraqi side of militants' self-styled caliphate in Iraq and Syria, which Islamic State leader Abu Bakr al-Baghdadi declared from the city after sweeping through vast areas of Iraq in 2014.