Former Manchester United defender Phil Neville believes the signings of Pierre-Emerick Aubameyang and Henrikh Mkhitaryan will make Arsenal a better side despite the potential loss of Alexis Sanchez.
With the imminent transfer of Sanchez to United, manager Arsene Wenger is looking to bring in Aubameyang to compensate for the Chilean's departure, with reports stating that Arsenal would need to pay a club-record fee of €70m (£62.2m, $85.75m) to Borussia Dortmund.
Meanwhile, out-of-favour midfielder Mkhitaryan has been offered by Jose Mourinho in a potential swap deal for Sanchez that is looking likely at this stage.
Both players played together in their time at Dortmund as they formed a solid partnership, and Neville believes the duo arriving at the Emirates Stadium would signify good business on Arsenal's part.
"I can see Henrikh Mkhitaryan actually going to Arsenal and being a fantastic signing for them, I really do," Neville said.
"If Arsenal sign Mkhitaryan and Aubameyang, say from Dortmund, which is what the speculation is, Arsenal may be a better team because they got two really, really good players.
"Mkhitaryan, we didn't really see the best of him at Manchester United. I'm a massive fan of him, I thought we saw glimpses particularly this season but never did I think he was probably going to be in Jose's starting eleven. So he needs to go to a club where he'll be allowed to flourish and maybe Arsenal is that club."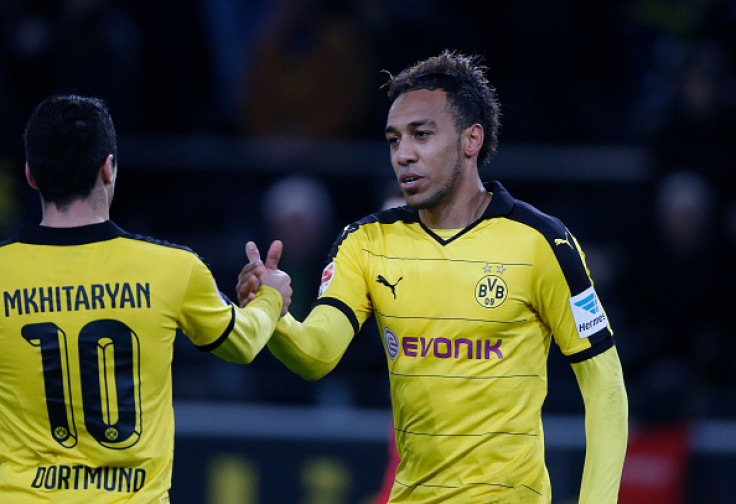 Neville also spoke about the prospect of his old club potentially signing Sanchez out of the blue and how Liverpool's form may have played a role in the deal.
"I think it's a sensational deal for Manchester United," he added. "I would have thought maybe a month ago, Alexis Sanchez wouldn't have come on the radar and all of a sudden, it becomes a signing that you have to make.
"I think the form of Liverpool in particular, I think it's hurried up the need for someone to come in and not secure United's second place but actually give them a massive boost."