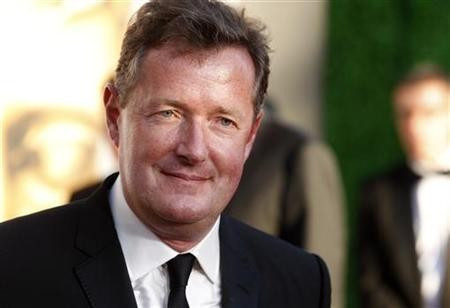 A Newsnight report has alleged that while Piers Morgan was the editor of the Daily Mirror, Heather Mills' private voicemail was hacked by a journalist working for the publication.
The Guardian has reported that the Mirror Group journalists were involved in widespread phone hacking. Former Daily Mirror reporter James Hipwell has admitted that hacking was widespread at newspapers other than the News of the World and has claimed he had conversations with the editor Piers Morgan over stories that could have been obtained by illegal means.
The news follows a Newsnight investigation where the BBC programme has been given information that whilst Piers Morgan was a senior editor with the Mirror Group, Heather Mills' phone was hacked. Heather Mills has claimed that she was told by one senior journalist that her voicemail was hacked, and was told the details of a very sensitive voicemail left by then husband Paul McCartney.
There is no suggestion from Heather Mills that Piers Morgan was the person who told her about the sensitive voicemails or was the person who allegedly hacked the phone but it does bring into question Piers Morgan's stance that he never, to his knowledge, published a story that used phone hacking. In a 2006 Daily Mail article he said that he had heard a telephone message from Paul McCartney to Heather Mills reports Newsnight.
Piers Morgan has denied all allegations that he was involved in phone hacking but he has not addressed the issue of the 2006 Daily Mail article. "Heather Mills' claims are unsubstantiated and that a high court judge had described her as a less than candid witness." Piers Morgan said in a statement released yesterday.
Newsnight has revealed that seven other people are considering launching legal proceedings against the Daily Mirror, including ex England international manager Sven Goran Eriksson and his ex-partner Nancy dell Ollio.
The culture media and sport select committee have called on Piers Morgan to return to the UK to help the police with their investigation to get to the bottom of any allegations of phone hacking at the Daily Mirror during his editorship. There is no suggestion that Piers Morgan should be arrested but members of the committee believe that he needs to explain the 2006 Daily Mail article.
The allegations that the Daily Mirror were involved in phone hacking show that the select committee's assertion that the News of the World was not the only British newspaper involved in phone hacking seem to be correct. There is now pressure on the police to go widen their investigation into phone hacking to other Fleet Street publications.