Pig eye transplant: Chinese boy saved from blindness by porcine cornea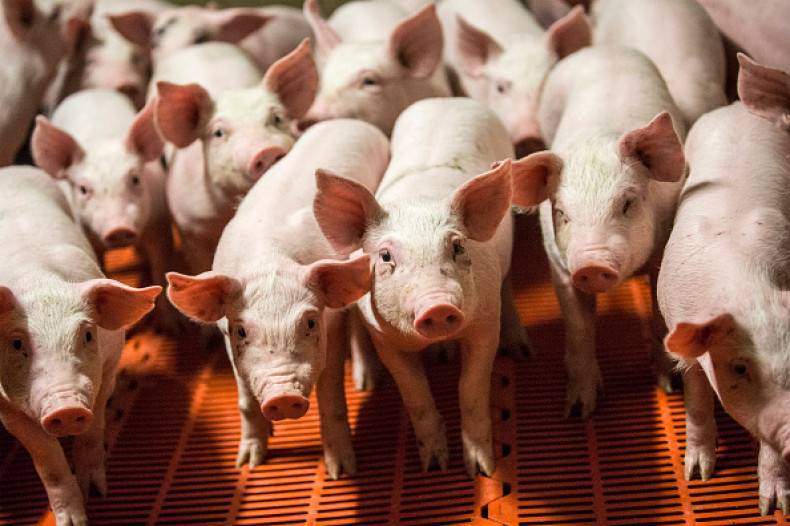 In China, a 14-year-old boy regained sight after a successful cornea transplant carried out last month in the city of Guangzhou. Doctors from Zhongshan University used part of a pig's eye, the cornea, to restore his vision.
According to the South China Morning Post, the young boy had been blinded in his right eye by a firecracker during New Year celebrations. His condition was now stable, and he was progressively recovering all his eye sight.
The cornea is the eye's transparent, outermost layer. It covers the front of the eye. Since the need for human donor corneas worldwide far exceeds supply, pig cornea transplant is increasingly viewed as a good solution to help people suffering from cornea blindness, like this teenager.
China cornea tests
In recent years, China has become the world pioneer of pig cornea transplant. Hospitals could not keep up with the demand, so a company called China Regenerative Medicine International (CRMI) decided to develop bio-engineered pig corneas for human use.
In 2011, an American study published in the Lancet confirmed this was an interesting clue to investigate, stressing that the "biomechanical properties of human and pig corneas were similar". Research in animal models, where pig corneas were transplanted in primates were encouraging, with few transplant rejections.
In China, clinical tests were conducted on humans. After dozens of successes, pig cornea were approved for marketing in April last year. CRMI began mass producing its artificial pig cornea in July 2015, to be used in transplants. If more operations are successful, it could open the way to more countries testing and using pig cornea.
The second major cause for blindness after cataract is trachoma, the main cause of corneal blindness. It affects 4.9 million individuals in worldwide, according to the WHO.