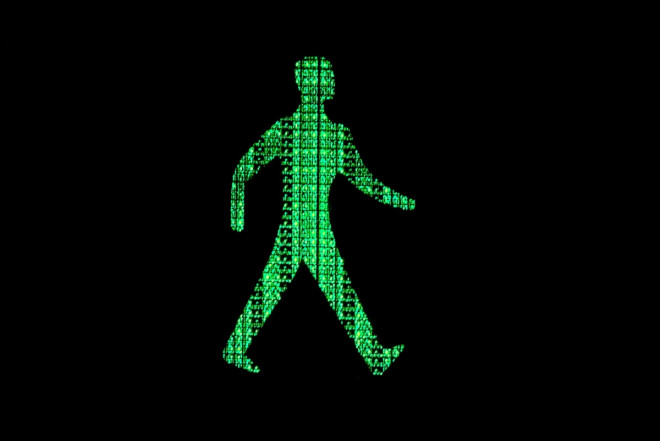 London is to become the first city in the world to introduce "intelligent" pedestrian crossings to help manage busy crowds during peak travel hours.
The scheme will be trialled at busy junctions near Balham and Tooting Bec Tube stations this summer and if it proves effective could be expanded to other parts of the city.
The inspiration behind the Pedestrian SCOOT system comes from a similar traffic optimisation technique enforced by Transport for London during the Olympic Games in 2012. At the time it was used to aid the movement of official vehicles.
The latest incarnation of SCOOT - which stands for Split Cycle Offset Optimisation Technique - works by monitoring the number of people crossing a road and adjusting the traffic and pedestrian crossing lights accordingly.
Smart London
Mayor of London Boris Johnson, claimed that the use of such technology was an example of London "leading the way" in its use of pioneering technology.
The SCOOT scheme will form part of the Mayor's Smart London Plan that was established last year with the intention of using new technologies to "serve London and improve Londoners' lives".
Earlier this year Westminster council announced that it would be introducing a 'smart parking' system that would allow road users to find empty parking spaces by using a smartphone app.
By the end of this month the council hopes 3,000 infra-red sensors will be embedded in parking spots throughout the borough.
In a statement regarding the latest SCOOT scheme, Johnson said: "I am delighted that London is the first city in the world to be trialling this cutting-edge equipment, which will benefit pedestrians across the city."
"This really is a fantastic example of how London is leading the way by using 21st century technology to help make it easier for people to get around our great city."