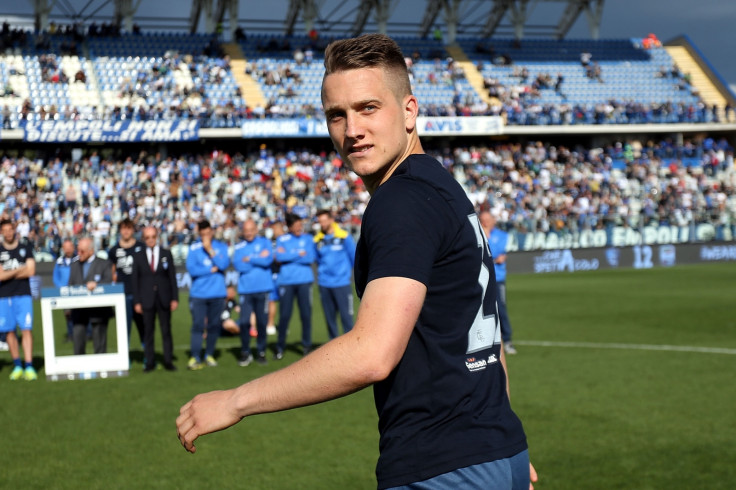 Piotr Zielinski appears on the brink of joining Liverpool after his agent confirmed he will not be moving to Serie A side Napoli. The Reds have been heavily linked with a move for the Poland international and it appears the switch is just days away from completion.
Press Association Sport understands the Merseyside club have lodged a bid of £9.5m ($13.5m) to Zielinski's club Udinese and are growing increasingly confident it will be successful. Napoli president Aurelio de Laurentiis confirmed that having initially agreed a deal for the player, he is set to move to the Premier League.
And the 22-year-old's representative has verified that Zieinkski rejected a move to Napoli, opening the door to a switch to Liverpool during the remainder of the window. "To be honest, there is no chance that the player can go to Napoli," he told Radio Crc, according to Football Italia.
Zielinski's move to Liverpool already appeared to be in the pipeline after De Laurentiis conceded defeat in attempts to tempt the former Empoli loanee to the club, dropping a major hint that Jurgen Klopp had won the race for his signature.
"I negotiated for Zielinski with the Pozzo family [Udinese's owners] and we finalised every detail," De Laurentiis was quoted as saying by Corriere dello Sport. "Instead, it now seems as if the player is doing everything possible to resist the move and not come here. He wants Liverpool."
Should the signing eventually be confirmed, Zielinski will become the third player to join Liverpool during the summer, though he represents another low-key addition made by Klopp. That strategy aligns with former goalkeeper David James' concerns that the club would be wasting their time pursuing the likes of Borussia Dortmund forward Pierre-Emerick Aubameyang.
"Jurgen will know what he needs and he'll know what's available," James told the Daily Express. "That's the other thing with the Champions League – all of a sudden every player has a premium for being a Liverpool signing, but an added premium because they're a Champions League signing.