Microsoft has invested in Pirate Pay, a company whose software could protect intellectual property such as movies and music on the internet.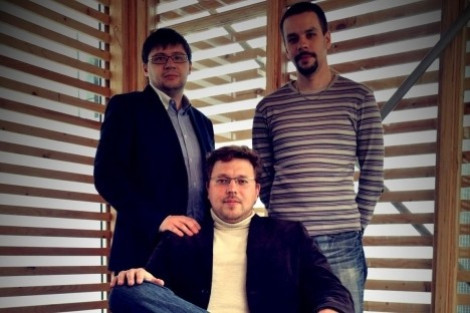 Microsoft's Seed Financing Fund has invested $100,000 (£62,000), while the Russian Fund for Assistance to Small Innovative Enterprises in Science and Technology - better known as the Bortnik Fund - has added approximately $34,000.
Dmitry Shuvaev and brothers Andrei and Alexei Klimenko, who make up the team of Russian programmers behind the project, originally set out to create software that handled traffic management for file-sharing.
"After creating the prototype, we realised we could more generally prevent files from being downloaded, which meant that the program had great promise in combating the spread of pirated content," Andrei Klimenko, CEO of Pirate Pay, told Russia Beyond The Headlines.
In order to download a film or album using file-sharing, users need to know the IP address of another computer that has the file. Pirate Pay works by preventing these secondary downloads even when the IP address is known.
The company's first big test came when it protected the film 'Vysotsky. Thanks To God I'm Alive' in December 2011.
Pirate Pay was tasked with preventing the film from being swapped on torrent networks for a month after it opened in movie theatres.
"We used a number of servers to make a connection to each and every P2P client that distributed this film. Then Pirate Pay sent specific traffic to confuse these clients about the real IP addresses of other clients and to make them disconnect from each other," Andrei Klimenko said.
"Not all the goals were reached. But nearly 50,000 users did not complete their downloads."
Klimenko expected the service to cost clients between $12,000 and $50,000, depending on the level of defence they needed. Pirate Pay has so far worked with Sony Pictures and Walt Disney Studios.
"We try to conduct deals with a profit margin," Andrei Klimenko told Russia Behind The Headlines. "However, significantly more is currently being spent on development than what we are earning, and thus there is not yet an opportunity to recoup our expenses from revenue."
He admits that the high-level backing allowed the company to turn the idea into a billable service.
"It was not so hard to do from inside an ISP's network. But to turn the technology into global service, we had to convince all ISPs to acquire our solution. That is what some could call mission impossible. So to create a global service, we had to find the way to do it from the cloud," Andrei Klimenko said, "So we needed money for development."
Following the investment, Pirate Pay has added four additional programmers to expand the staff to seven people.
The company is based at the Skolkovo Innovation Center, which offers tax benefits and exposes Pirate Pay to other innovative startups.