After the fourth Pirates of the Caribbean movie On Stranger Tides broke the $1bn (£63m) mark at the worldwide box office, a fifth film was inevitable. Three years on and that fifth feature, Pirates of the Caribbean: Dead Men Tell No Tales, is at last shaping up ahead of a planned 2017 release date.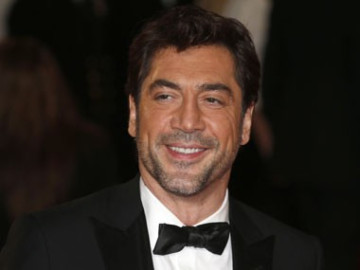 Johnny Depp will return as Jack Sparrow of course, with Geoffrey Rush also returning as Barbossa according to The Hollywood Reporter. The news today however is that Javier Bardem is in early talks to play the film's villain.
The Wrap reports that Bardem is in line to play Captain Brand, a ghost pirate hell bent on revenge against Captain Jack, who he blames for the death of his brother. It also reports that Brand will be in pursuit of some variety of magical MacGuffin, and that Rush's Barbossa may team with him as well.
Cameos from original trilogy star Orlando Bloom and Keith Richards, who played Jack Sparrow's father, are also being reported as possibilities for Dead Men Tell No Tales.
Bardem is well-versed in playing big screen villains. He won an Oscar for his portrayal of Anton Chigurh in No Country For Old Men and in Skyfall's Silva created a classic Bond villain.
He has family ties to the series too. His wife Penelope Cruz was the big name who joined 2011's On Stranger Tides as Angelica, a former flame of Jack Sparrow.
Set to be directed by Joachim Rønning and Espen Sandberg, Pirates of the Caribbean: Dead Men Tell No Tales will be released on 7 July 2017.