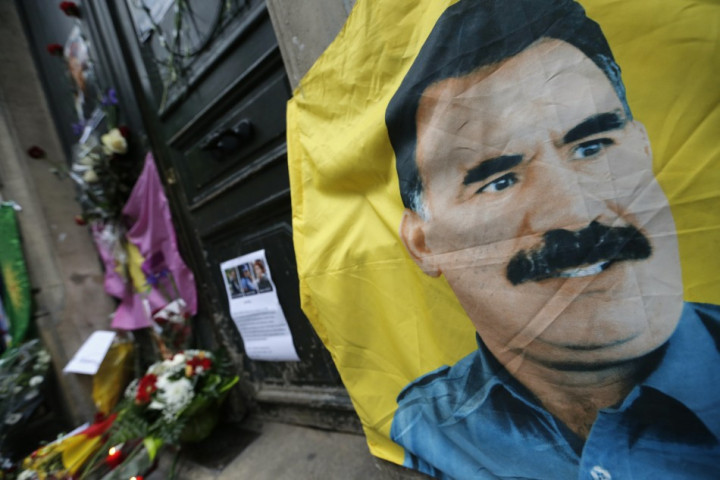 Kurdish militants are poised to announce a cessation of armed conflict with the Turkish state in February, as part of the agreed road map to end three decades of war between Ankara and the outlawed Kurdistan Workers Party (PKK).
Turkish officials began talks with the jailed leader of the PKK, Abdullah Ocalan, in late 2012. Talks have also been held with PKK officials working for the Kurdistan Regional Government (KRG) in northern Iraq.
Ocalan and other militants have reportedly abandoned the project of an independent homeland within Turkey, and agreed to lay down all arms in March.
Due to winter conditions, PKK militants will begin to withdraw from Turkish borders in spring. In an attempt to inspire confidence, 100 PKK militants will disarm and withdraw from Turkish soil in February, the Hurriyet daily reported.
"According to the timetable on the table, the PKK will announce its decision to halt hostilities in February right after an official call by Abdullah Ocalan," the paper said.
In exchange, Ankara will grant wider rights to Turkey's Kurdish minority, which amounts to 15 million people. Until now, negotiations have focused on the withdrawal of PKK militants from Turkey. Prime Minister Recep Tayyip Erdogan stressed that the aim of the peace process is to convince the militant groups to abandon their arms.
The rebels also demand the release of hundreds of Kurdish activists held in prisons as well as the recognition of Kurdish identity in Turkey's new constitution.
The apparent breakthrough came after Ocalan decided to apply to the Turkish Constitutional Court over a ban that prevented the publication of his work The Kurdish Manifesto. Ocalan has been serving a life sentence in the island prison of Imrali since his capture in 1999.