Turkey and PKK in 'Peace Road Map Talks'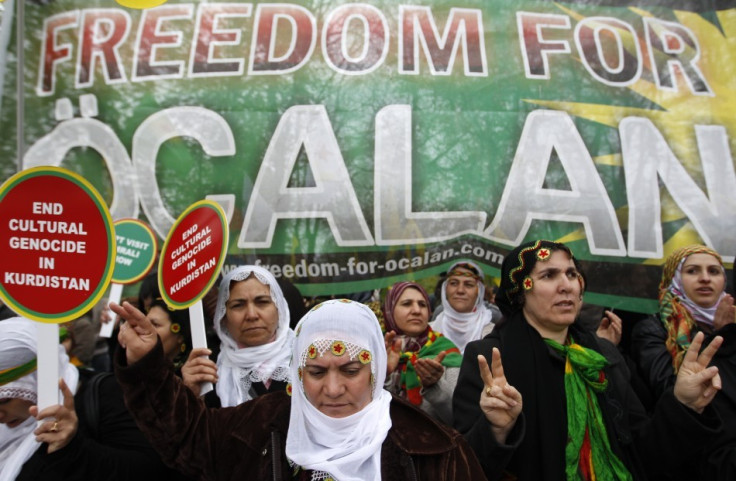 Turkish officials and the jailed leader of the outlawed Kurdistan Workers' Party (PKK) have reportedly agreed on a road map to end the three decade-long conflict between Turks and Kurds and secure the PKK's departure from Turkey.
Ongoing talks between Ankara and Abdullah Ocalan, who has been jailed on the island prison of Imrali since his capture in 1999, have culminated in Kurdistan abandoning the project of an independent homeland within Turkey.
The militant group, which is recognised as a terrorist organisation by Turkey, US and the EU, will lay down arms in March, according to Radikal newspaper.
In exchange, Ankara will grant wider rights to Turkey's Kurdish minority, which amounts to 15 million people.
Negotiations have focused on the withdrawal of PKK militants from Turkey. Prime Minister Recep Tayyip Erdogan stressed that the aim of the peace process is to convince the militant groups to abandon its arms.
"Our sincerity can be seen in the steps we have been taking," he said. "The aim is to have the separatist terrorist organisation leave Turkey. [The PKK should] give up arms and leave Turkey."
The rebels also demand the release of hundreds of Kurdish activists held in prisons as well as the recognition of Kurdish identity in Turkey's new constitution.
Although Ocalan made clear that there are no demands for independence, both sides have agreed that a more autonomous local government in Turkey's Kurdish areas might be possible.
Ankara will have to remove its reservations on articles four and five of the European Charter of Local Self-government, which should pave the way to greater autonomy to local Kurdish mayors.
The amnesty for senior PKK commanders to return to Turkey with impunity is also a key issue in the peace talks. In the last step of the roadmap, a peace force will be placed to check the withdrawal of PKK militants from Turkish territories. The PKK started pulling out from Turkey in 1999, but 500 militants were killed by security forces.
Despite the good outcome of negotiations, Turkey's pro-Kurdish Peace and Democracy Party (BDP) have stressed that Ocalan would have to be freed before full peace talks take place.
"The conditions between the parties are just not equal," BDP co-chair Selahattin Demirtas told fellow MPs on Tuesday.
"And by that, no, I do not mean Erdogan going into Imrali."
© Copyright IBTimes 2023. All rights reserved.