Between 4.5 and 12 billion kilograms of plastic rubbish ends up in the oceans each year. A prototype reactor could turn some of this waste back into useful fuel for ships passing through polluted waters.
This could help clean up some of the plastic in the oceans while providing an extra source of fuel, the creators of the reactor said, presenting the findings at a meeting of the American Chemical Society in San Francisco. Plastic in the oceans can have a devastating effect on marine life and ecosystems.
The reactor is small enough to fit into a shipping container and is said to be able to turn up to 4,500kg plastic into diesel fuel in a 10-hour day. The reactor breaks down the very large molecules in plastics into smaller ones that can be used for fuel, in a process called pyrolysis.
This basic process usually requires huge refining systems in order to make viable diesel fuel. The prototype reactor uses a metallocene catalyst and a controlled pyrolysis reaction to make diesel directly.
The reactor is being developed by EcoFuel Technologies and the non-profit Clean Oceans International. So far laboratory tests show that the small reactor can efficiently produce diesel from plastics at low temperatures, requiring less energy to drive the system, the developers said at the conference.
"The catalyst system also allows us to perform the pyrolysis as a continuous-feed process and shrink the footprint of the whole system," said Swaminathan Ramesh, founder of EcoFuel Technologies.
"We can scale the capacity to handle anywhere from 200 pounds per 10-hour day to 10,000 or more pounds per 10-hour day. Because of its small size, we also can take the technological process to where the plastic wastes are."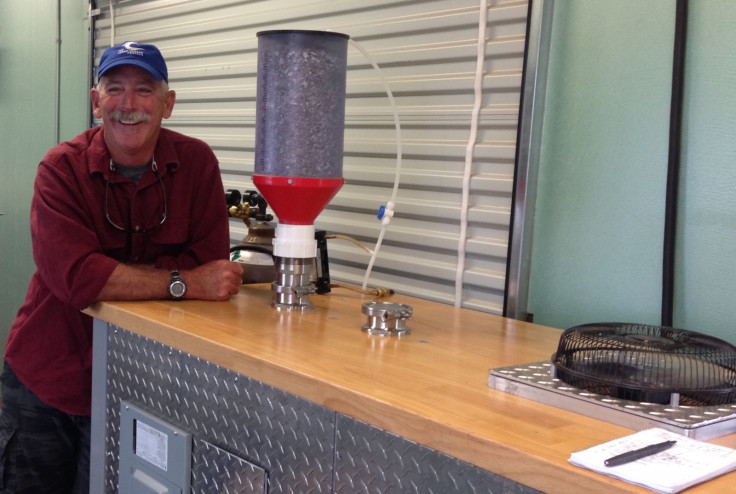 James Holm, founder of Clean Oceans International and a sailor for 40 years, said: "If we can get people around the world to pick this up and use it to shift waste plastics to fuel and make money, we are winning.
"We can even eliminate plastic waste before it gets to the oceans by creating value for it locally on a global basis."
The next steps are a demonstration for the government of Santa Cruz, California, which is interested in the technology for reducing plastic waste and disposing of non-recyclable plastics.