Sony has revealed its new mobile gaming platform called Playstation Mobile which is due to arrive on Android smartphones and tablets from 3 October.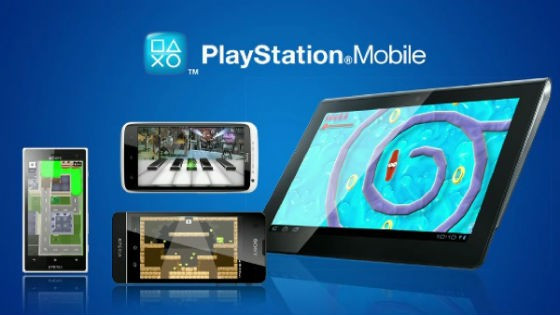 Originally trailed at E3 2012 under the name "Playstation Suite", the rebranded Playstation Mobile was officially unveiled at the Tokyo Game Show, and will be available on Android-based smartphones and tablets from 3 October, with plans to include Fujitsu and Sharp-branded devices in the future.
Thirty games will be available from the platform's launch, ranging in price from 39p to £6.60. As well as games from Sony's worldwide studios, third-party games are also expected on the platform.
And in November, Sony will launch The Playstation Mobile Developer Program, allowing independent developers to access the Playstation Mobile SDK (software development kit) and start creating games themselves.
The "bite-size" Playstation Mobile games will be available to purchase via the Playstation Store. Players' Store accounts will be linked to their mobile device, meaning that any games purchased will instantly appear on either their smartphone or tablet.
Playstation Mobile is expected to combat the poor sales figures of Sony's handheld console, the Playstation Vita, which sold only 61,000 units during its first week on sale in the UK last February. Compared to the PSP, Sony's previous handheld console which sold more than 185, 000 units during its launch window, Sony called the Vita's sales figures "unacceptable."
Speaking to The Telegraph, Playstation executive Shuhei Yoshida said encouraging developers to work on Vita games had been "difficult":
"We're having a more difficult time than we had anticipated in terms of getting support from third-party publishers, but that's our job. We will continue to talk to development communities and publishing partners and tell them why Vita can provide a great experience for the IPs they have."
Sony also used the Tokyo Game Show to reveal its new slim Playstation 3 model, and to announce that Playstation Plus - a membership system that offers players discounts on new games - will be made available on the PS Vita.
The new super-slim PS3 will be available in two versions: A 500GB model will be released in the UK on 28 September, priced £240 and a smaller, 12GB model will launch on 12 October for £185.