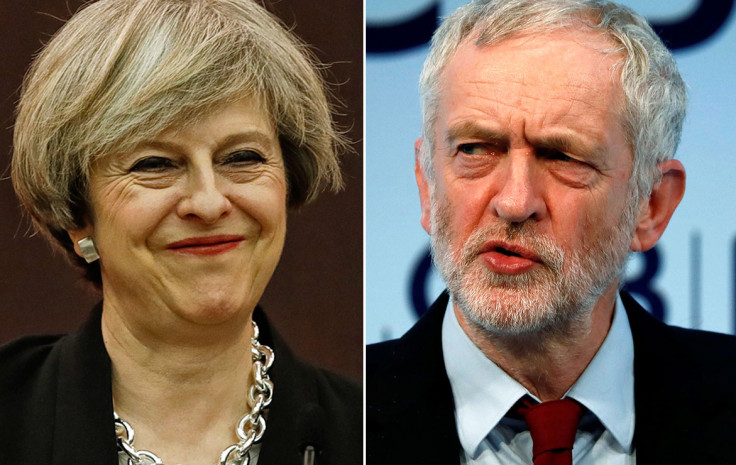 Theresa May was forced to deny that planned controversial changes to personal independence payments (PIP) were "sneaked out" by her government after being pressed on the issue by Jeremy Corbyn at prime minister's questions (PMQs) on Wednesday (1 March).
The government wants to tighten the rules around the welfare payments for the disabled because changes in response to two tribunal rulings in 2016 could add £3.7bn ($4.5bn) to the benefit bill by 2023.
The Conservatives are expected to table emergency legislation to stop 160,000 claimants from receiving the benefit following a ministerial statement to the House of Commons.
"Last week the government sneaked out a decision to overrule a court decision to extend PIPs to people were serve mental health conditions," Corbyn said.
"A government that found a £1bn in inheritance tax cuts to benefit 26,000 families seems unable to find the money to support 160,000 people with debilitating mental health conditions."
May, in response to the Labour leader, denied that the reforms represented a policy change. "Let me be very clear about what is being proposed in relation to PIPs," she said.
"This is not a policy change, this is not a cut in the amount that is going to be spent on disability benefits and no one is going to see a reduction in their benefits from that previously awarded by the DWP [Department for Work and Pensions]."
The Labour leader later accused the Tories of being the "nasty party" and described the changes as "shameful", with May sarcastically describing Corbyn's leadership as "incredible".
But it is not just Labour who are opposing the PIP changes as Conservative backbencher Heidi Allen has urged the government to scrap the reforms.
"If [the courts] have come up with this ruling, which says that the criteria should be extended, then I believe we have a duty to honour that," she told BBC Radio 4's Today programme.