Pocahontas the Porn Star: Graffiti Artist Gives Disney Princesses Slutty Makeovers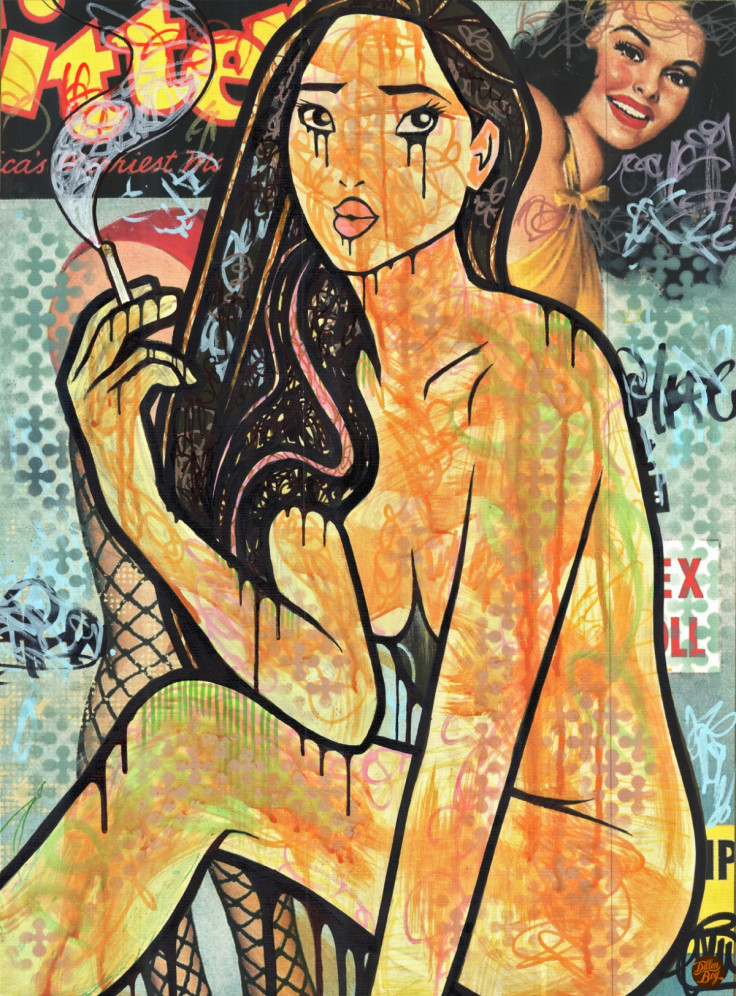 An American graffiti artist has removed the clothes and inhibitions of childhood icons of Disney's princesses in a bid to challenge the oppressive myths of gender.
James Dillon Wright, known as Dillon Boy, has become the latest artist on the web to take aim at falsely marketed ideas of perfection and innocence by reinventing the characters as porn stars or sexual beings.
His satirical series Dirtyland depicts fairytale beauties such as Pocahontas and Cinderella naked and smoking. The lowbrow backdrop is filled with drips and graffiti scrawls, smut magazines and spray paint stencils.
In one image Princess Taina can be seen embracing a topless Sleeping Beauty provocatively.
Dillon, who often combines pop culture, branding and advertising in his work, insists that it is the job of artists to go against the grain and transform representations.
"Most of my audience were kids when these princesses ruled their world, so now that they are all adults (and sexually active) they are all ready to hang paintings of naked Disney chicks all over the house," Dillon told Beautiful/Decay.
"I believe it's my job as an artist to question the very things around me and to continuously break down the traditional and more conventional ways of making art. It is my intention to raise or lower your eyebrows in one way or another."
Disney has often faced criticism for allegedly slipping in the odd subliminal messages and sexual imagery into their animations. In The Little Mermaid film, King Triton lives in a castle of gold which featured an oddly shaped structure closely resembling a penis.
But Dillon is keen for fans to understand the underlining message behind his work.
He said: "Well, one thing is for sure, we live in a sexually charged culture. Walk outside and you will quickly find a billboard or an ad in a publication showcasing a woman as a sex object.
"Sex sells remember. I simply used the pure, untainted characters of Walt Disney to convey that message. But that's obvious, I'm not doing anything that hasn't been done before... but I'm ready to do it again!"
© Copyright IBTimes 2023. All rights reserved.