Disabled Disney Princesses
Italian artist Alexsandro Palombo challenges the stereotypical Disney vision of the ideal woman with these drawings of princesses with physical disabilities.
"Have you ever seen a disabled protagonist in a Disney movie?," Alexsandro asks on his blog. "You sure don't because disability doesn't match Disney's standards!"
Disability is a subject close to the artist's heart. He says: "Two years ago I had a rare form of cancer. The surgery to remove it left some parts of my body paralysed. I am now a disabled person, and I have to deal with all forms of discrimination every day.
I wanted to give visibility to a problem that affects many people all over the world. It's a message against discrimination, a message to redefine standards of beauty."
Alexsandro says that if Disney featured a disabled character positively, it could change the way children look at disability.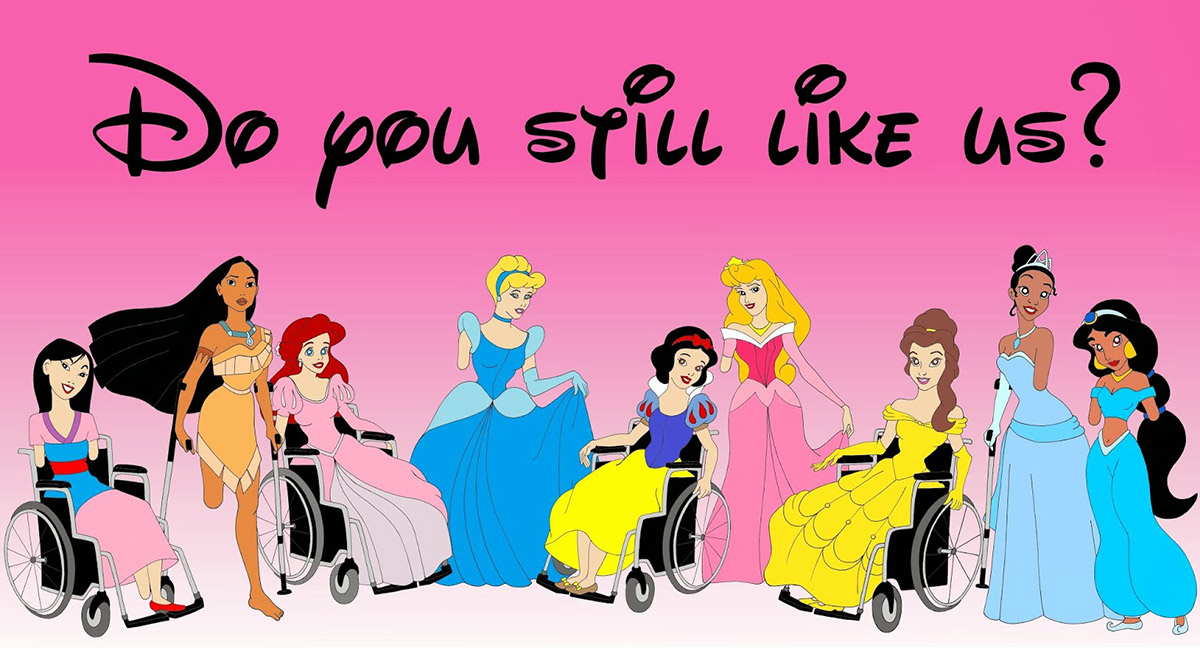 © Copyright IBTimes 2023. All rights reserved.