The PokerStars website has been redesigned to work with the Apple iPhone and iPad and Android mobile devices.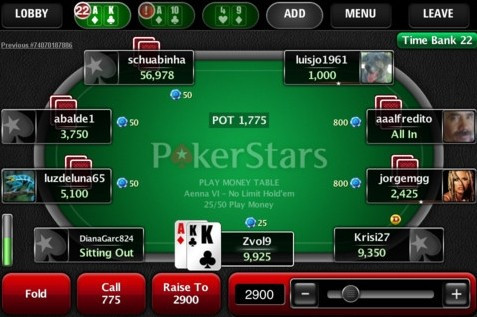 In a nutshell: The PokerStars website has transferred its online games onto Apple iOS and Android devices, providing its range of poker variants when users are on the go.
Why we like it: With some apps it is hard to figure out why they took so long to make their way onto platforms that provide such a large audience as the iPhone and Android. This is especially true when the web-based version of that software is in itself very simple.
Anyone who has played online poker knows that most of the software - outside of PKR's avatar-based system - is pretty simple. It usually involves a top-down view of the table, betting functions and some chat and navigation options.
Why has PokerStars only just ported this simple system across to mobile devices? As the spokesman told IB Times UK, even though the web version seems basic it can't be pushed on to devices such as the iPhone or Android mobile phone without some major changes and adjustments to maintain its playability.
The mobile interface is designed to be user friendly. If you know your way around some basic apps, chances are you can figure this one out without resorting to the online help.
For example, the dialogue list at the side of the table doesn't have any obvious input options but if you do what seems obvious and click the chat box itself, up they pop.
New accounts can also be created from within the app itself, so you don't have to download the PokerStars software on your PC or Mac.
All the regular tournament options are available, including different formats of poker, cash games (also known as ring games) and levels of betting from freeplay up to high-roller tables with thousands wagered every hand.
The app also includes PokerStars' Zoom version of the game. This is a ring game designed to allow players to see a lot of hands in a very short time.
Fold a hand while you are waiting for everyone else to decide what they are doing and you are sent to a new table. No-one at your old table knows you folded and moved away until your turn comes around.
This is great if you want to get a lot of play in a short space of time. However, it does remove the traditional tactics of learning who is the tight player at the table only risking their chips when they have a good hand and who is the bluffer most likely to pay you off when you hit a big hand.
Overall, this is an excellent version of the PokerStars format that delivers thanks to a well thought out mobile design.
Download Link: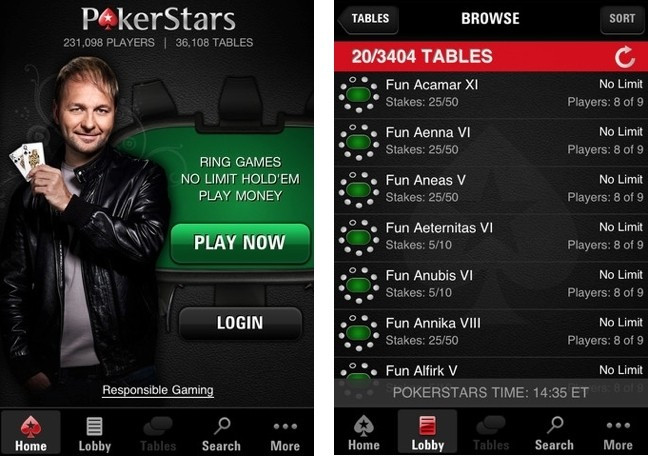 Must Read:
App of the Week - MyBizTracker