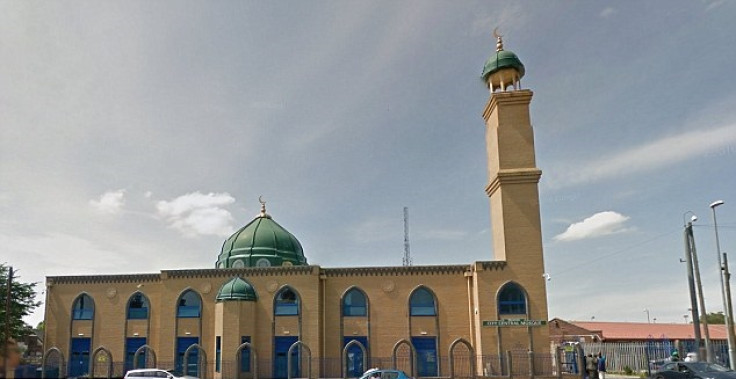 Police have arrested a man after threats to burn mosques on Bonfire Night were posted on a Facebook page.
A social media profile, set up in the name of 'Shuff Mohammad', included pictures of mosques which were apparent targets in the Stoke-on-Trent area of Staffordshire.
The images included a sinister selfie of a masked man outside City Central Mosque, in Hanley and photos of Normacot Mosque, an Islamic centre in Cobridge, and the former North Road School which has been converted into a community centre with prayer rooms.
The Facebook page also featured a series of hate-filled pictures, videos and comments including a post which read: "5th of November, remember, remember it's national burn a mosque night". There were also posts about the Prophet Muhammad.
Police were alerted to the offensive and disturbing posts by concerned members of the public.
A young Pakistani mother, who asked to remain anonymous, said she believed the man behind the profile has children at the school her son attends. She explained that the posts have alarmed the local community.
"It's the talk of the Muslim community," she told Mail Online. "His posts are deeply offensive but I just thought he was looking for attention. I didn't really take it very seriously. But now it seems he is taking it further by making threats to burn down mosques on Bonfire Night.
"I've heard the police are telling people to be extra cautious and to look for anyone acting suspiciously on November 5," she explained.
"My sister was panicking about going to pray at the mosque in case something happens. It's really worrying but we just have to hope he's not serious. I'm surprised Facebook hasn't shut the profile down.'
Staffordshire Police confirmed they are taking the matter 'very seriously' and have stepped up patrols in Muslim communities such as Normacot, Cobridge, Shelton, Hanley and Tunstall over Bonfire weekend.
Inspector Paul Johnson said: "A man has been arrested this afternoon in connection with inciting racial hatred through social media. The man, in his 30s from the Stoke-on-Trent area, remains in police custody.
"We've received reports from concerned members of the public about comments made on social media. We are taking this matter very seriously."
Conservative councillor Sadaqat Maqsoom, who represents Normacot and Lightwood North on Stoke-on-Trent City Council, said: "I was informed about it today and I know the police will be visible in the area tomorrow. You never know with things like this so public safety is paramount. We have seen things like this online before so let's hope nothing happens."
Anyone with information is asked to call 101, quoting incident number 312 of October 26. Alternatively, call Crimestoppers, anonymously, on 0800 555 111.