UK: Four teenage girls arrested for racist abuse of Muslim couple on tram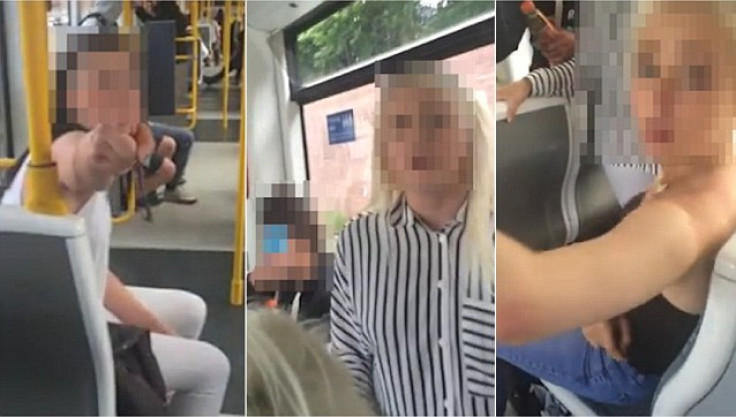 Four teenage girls have been arrested after they were videoed hurling racist abuse at a couple travelling on a tram with their baby.
The alleged incident took place on the Metrolink service between Rochdale and Oldham on Friday (12 June).
A group of six girls are said to have got on the tram at the Shaw and Crompton station and began directing comments at the woman, who was wearing a nikab, a traditional head covering worn by Muslim women.
The woman's husband attempted to intervene, however the girls were unrelenting and became more and more verbally abusive.
"One of the girls started off by saying 'Aren't you feeling hot in that?' to which my wife replied 'that shouldn't concern you'. The girls then carried on making other remarks and using condescending swear words. I informed them that my wife's mother had just passed away, to which they showed no remorse or empathy and carried on swearing and using abusive language.
"I then got up and told them to stop and again informed them politely that my wife's mother has just passed away. They carried on with the abusive language. They even threatened to 'punch my wife on her face".
He warned the girls that they were being recorded by CCTV and that there were many witnesses aboard the tram.
"They took no heed. At this point I felt this needed to be recorded as evidence. Our baby had awoken and was screaming in fear. Who can be so heartless? Fortunately, there were some off-duty police officers at the other end of the tram, who rushed over to assist after hearing the commotion. They threw the girls off the tram at the next stop."
The husband expressed his concerns about the incident and what might have transpired if his wife had been travelling alone with their baby.
"Nobody deserves to be treated in this manner, regardless of race or religion. We were simply minding our own business and there was no need for this vile, disgusting behaviour."
Police investigating the racial abuse of a man and woman on a tram have made a number of arrests, it has been reported.
A statement by Greater Manchester Police said: "At around 3.30pm on Friday 12th June 2015, the two victims and their young child were travelling on the Metrolink between Shaw and Manchester when they were racially abused by a group of teenage girls.
"Following enquiries by officers, four girls aged between 16 and 18 have been arrested on suspicion of a racially aggravated public order offence. Further enquiries are on going in an effort to identify and arrest the other offenders."
Video footage of the altercation has been viewed more than a million times.
© Copyright IBTimes 2023. All rights reserved.