Police confront couple who engaged in sexual activity on Southwest flight to Las Vegas
The couple, which was repeatedly told to stop by flight crew, was released without charges.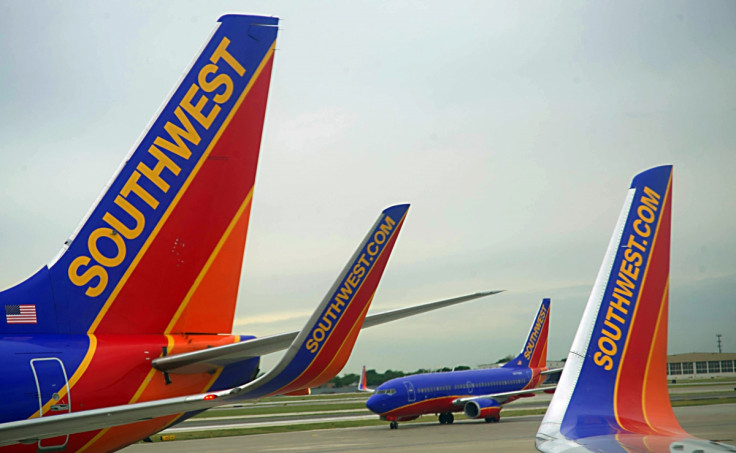 It appears that what happens in Vegas, truly stays in Vegas. A couple on a Las Vegas-bound Southwest Airlines flight managed to avoid charges after they reportedly joined the mile high club.
McCarran International Airport spokesman Michael Oram said the couple were asked to stop but "they just couldn't control themselves". Oram said the pair was "all over each other" and that there reportedly is video of the two engaging in sexual activity on social media.
Las Vegas police received reports of the indecent incident aboard flight 3246 from Atlanta. The couple was met at the gate by police, but no arrests were made and the investigation will not continue, the Las Vegas Review Journal reported.
"Nobody on the flight wanted to file charges," Lt John Liberty, watch commander for the Las Vegas Metropolitan Police Department told NBC3 Las Vegas.
"The flight crew left and did not even file a statement so we have nothing to charge them with. They were identified and all the information will be turned over to the FBI."
FAA spokesman Ian Gregor told NBC3 Las Vegas that the only way the agency would get involved would be if the passengers disobeyed a crew member's instructions. "When that occurs, the FAA can propose civil penalties against a passenger," Gregor said.
A Southwest Airlines spokeswoman confirmed the incident in a statement to Fox News. "Southwest does not condone this type of activity and we apologise to the other passengers onboard who were potentially exposed to this activity."
© Copyright IBTimes 2023. All rights reserved.