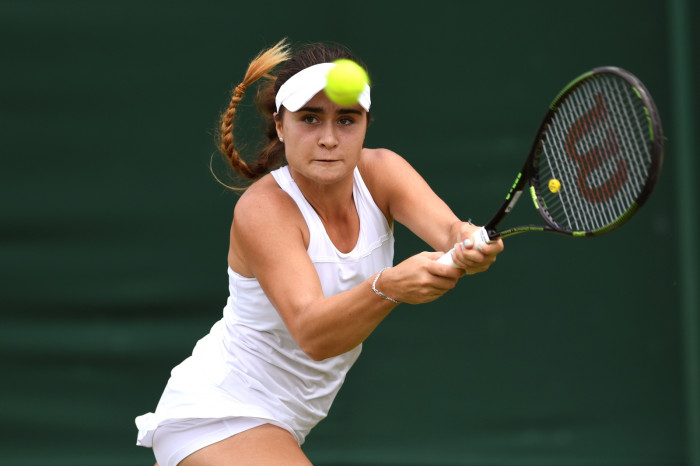 A criminal investigation has been launched after an 18-year-old English tennis player was struck down by a mystery virus as she competed at Wimbledon this summer.
Rising star Gabriella Taylor was rushed to hospital with a mystery illness and placed in intensive care, but she was eventually diagnosed as having leptospirosis, a bacteria transmitted through rat urine.
Taylor, from Southampton, is ranked 381st in the world. The rising prospect was hoping to win the Wimbledon Girls Singles' title when she fell ill midway through a quarter final match on Court 12.
Reports state that she may have picked up a virus, but doctors at Southampton General Hospital diagnosed Taylor with the potentially deadly bacterial infection, which can cause organ failure.
There are fears she may have been poisoned by a crime syndicate or even a rival player's coach, though there is no suggestion her quarter final opponent was involved.
Speaking to The Telegraph, Taylor's mother, Milena, said her daughter had been staying at the National Tennis Centre, only leaving to travel directly to the All England Club at Wimbledon. "She was staying in a completely healthy environment," she said.
"For her to get ill in these circumstances, with rat urine was just impossible. The bacteria the infection team found is so rare in Britain that we feel this could not have been an accident. Her bags with her drinks in were often left unattended in the players' lounge and someone could have taken the opportunity to contaminate her drink."
A Scotland Yard spokesman said: "Merton police are investigating an allegation of poisoning with intent to endanger life or cause GBH. The allegation was received by officers on 5 August with the incident alleged to have taken place at an address in Wimbledon between 1-10 July.
"The victim was taken ill on 6 July. It is unknown where or when the poison was ingested. The victim, an 18 year-old woman, received hospital treatment and is still recovering. There have been no arrests and enquiries continue."