Russia has announced daily three-hour ceasefires in the Syrian city of Aleppo – beginning on 11 August – to allow humanitarian aid to arrive in the city. The proposal by Moscow is being considered by the UN.
In a televised briefing, senior Russian Defence Ministry official Lieutenant-General Sergei Rudskoi said the ceasefire would come into effect between 10am and 1pm local time (8am and 11am BST). Rudskoi said Russia, the UN and the US were discussing the issue of joint control over the delivery of humanitarian aid.
Rudskoi said "all military action, air and artillery strikes" would be paused during the ceasefire. "This is to ensure that all interested organisations have the opportunity to deliver their humanitarian assistance to the residents of Aleppo," he said.
He added that Moscow would work with Damascus to ensure the safe delivery of the humanitarian aid. Rudskoi said a point for collecting aid and forming convoys had been created near Handarat, on the northern outskirts of the city.
According to Reuters, war-ravaged Aleppo is divided into rebel and government-held areas. Rebels hold the east, where an estimated 250,000 people are thought to live. Government forces attacked the rebel-held area in July and cut off access to the Castello Road, the area's main supply route.
On 5 August, rebels launched a major assault southwest of Aleppo in an attempt to break through the siege. Rebel forces were able to cut through the government-control territory, but continued fighting prevents a safe corridor for civilians and aid to be created.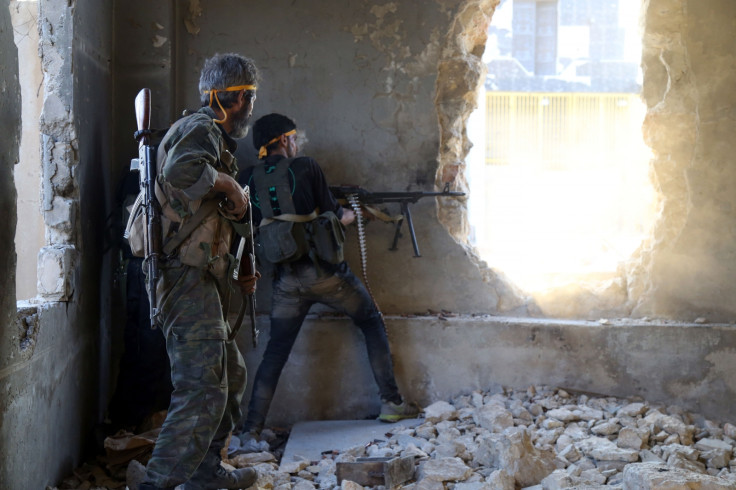 At least one rebel group fighting within Aleppo expressed scepticism over Russia's plan. "Is this publicity that Russia is a neutral party? What is three hours? In those three hours they will just be bombing [rebel-held] Idlib!" Abd al-Salaam Abd al-Razzaq, spokesman of the Nour al Din al-Zinki rebel group told Reuters.
Air strikes in rebel-held Idlib province, southwest of Aleppo, have killed at least 19 people and wounded dozen others on 10 August.
However, according to the BBC, Rudskoi said more than 1,000 rebels had been killed and an estimated 2,000 wounded in the last four days southwest of Aleppo.
UN aid chief, Stephen O'Brien said he was willing to consider Russia's proposal. However, O'Brien said that a 48-hour ceasefire would be necessary to deliver all the humanitarian aid the residents need.
"At all times I will look at any kind of suggestion which enables humanitarian aid to be delivered," O'Brien said. "When we're offered three hours then you have to ask what could be achieved in that three hours – is it to meet the need, or would it only just meet a very small part of the need?"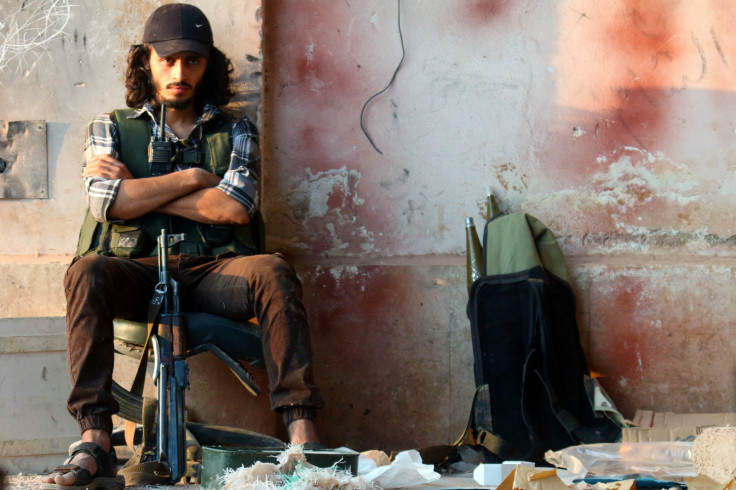 He continued: "Clearly, from our point of view, we're simply there to meet the need, all the need...To meet that capacity of need you need two [road] lanes and you need to have about 48 hours to get sufficient trucks in." O'Brien previously noted that the Castello Road was so badly damaged that only smaller trucks could be used to deliver aid, lengthening the process.
Meanwhile, State Department spokeswoman Elizabeth Trudeau said the US would welcome any ceasefire to allow the delivery of humanitarian aid, but noted that a truce would have to be observed by all parties.