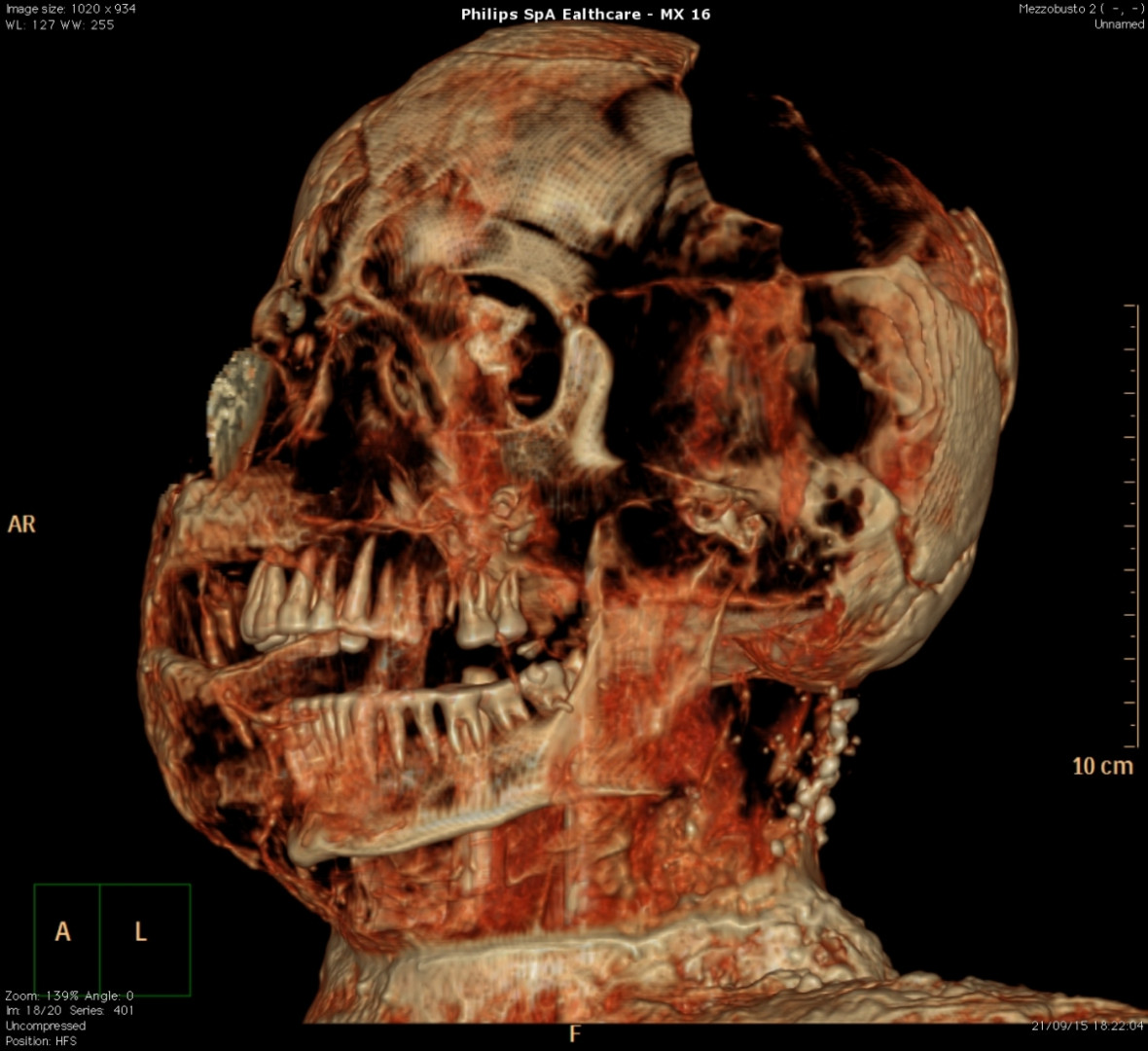 Astonishing images have been released showing the skeletal and dental remains of the Pompeii victims of the 79AD Mount Vesuvius eruption which encased their bodies in volcanic ash nearly 2,000 years ago. Scientists used a multi-layer CAT scanner to peer inside the body casts of the victims, revealing details about their health and lifestyles.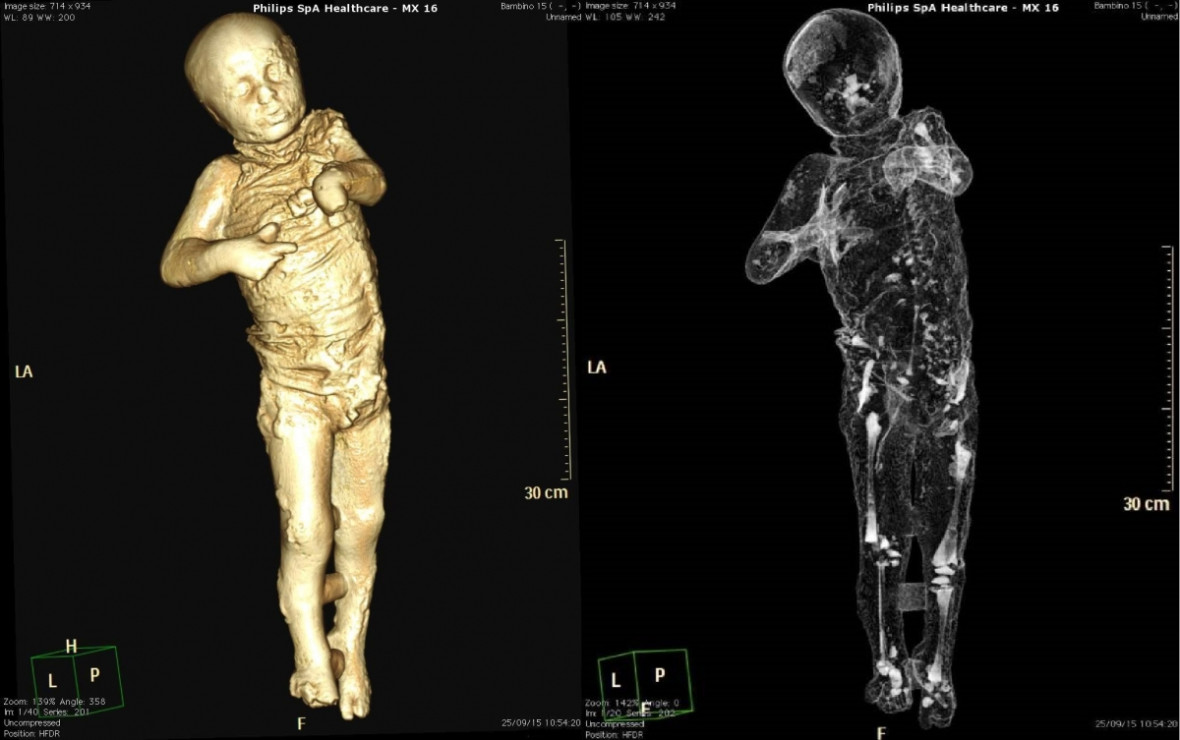 Researchers performed scans on 18 of the body casts from Pompeii. Analysis showed all the victims had perfect teeth and no problems with obesity. Radiologist Giovanni Babino, who was in charge of the scans, told news agency AGI: "This project offers an infinite range of approaches to researchers. From an analysis of the inhabitants' lifestyles or their teeth or other medical factors, to reconstructing the history of the casts themselves and the restoration work they have undergone."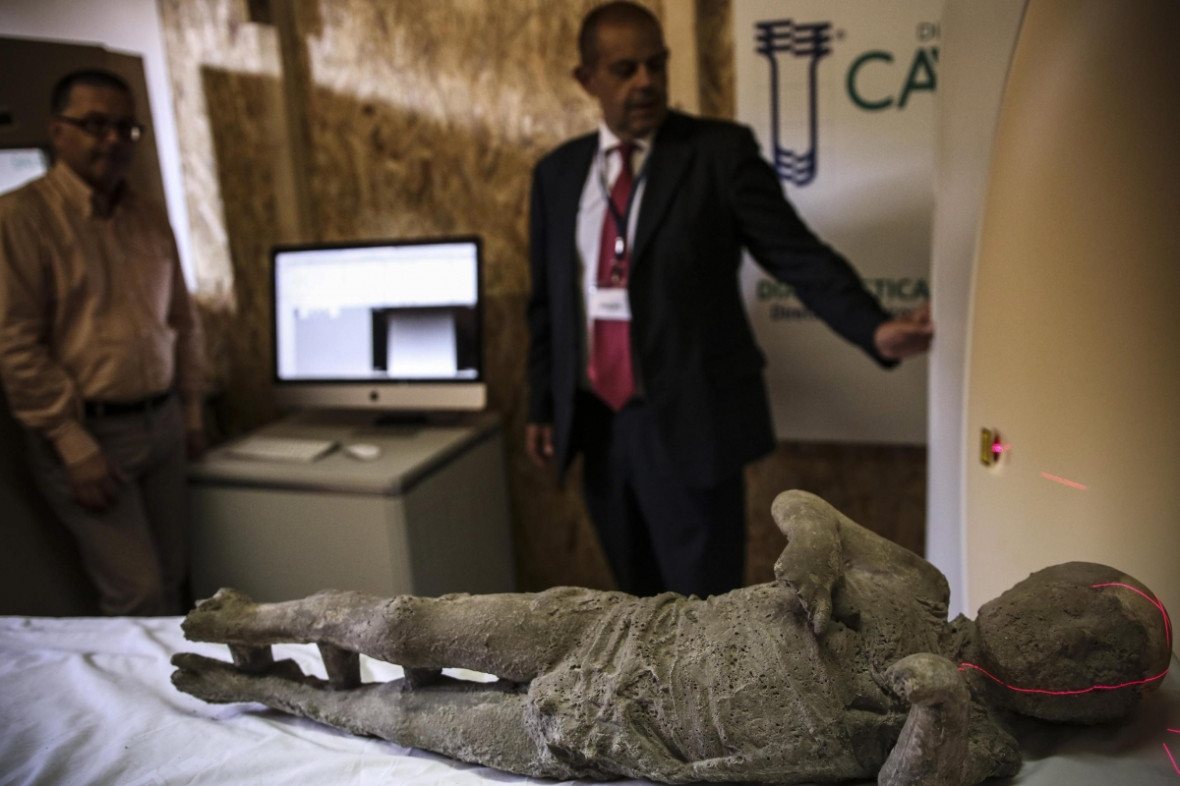 Specialised dentist Elisa Vanacore said the scans show Pompeiians had a far better diet than we do today. She was quoted by The Local as saying: "They have really good teeth – they ate a diet that contained few sugars, and was high in fruit and vegetables. The initial results also show the high levels of fluorine that are present in the air and water here, near the volcano."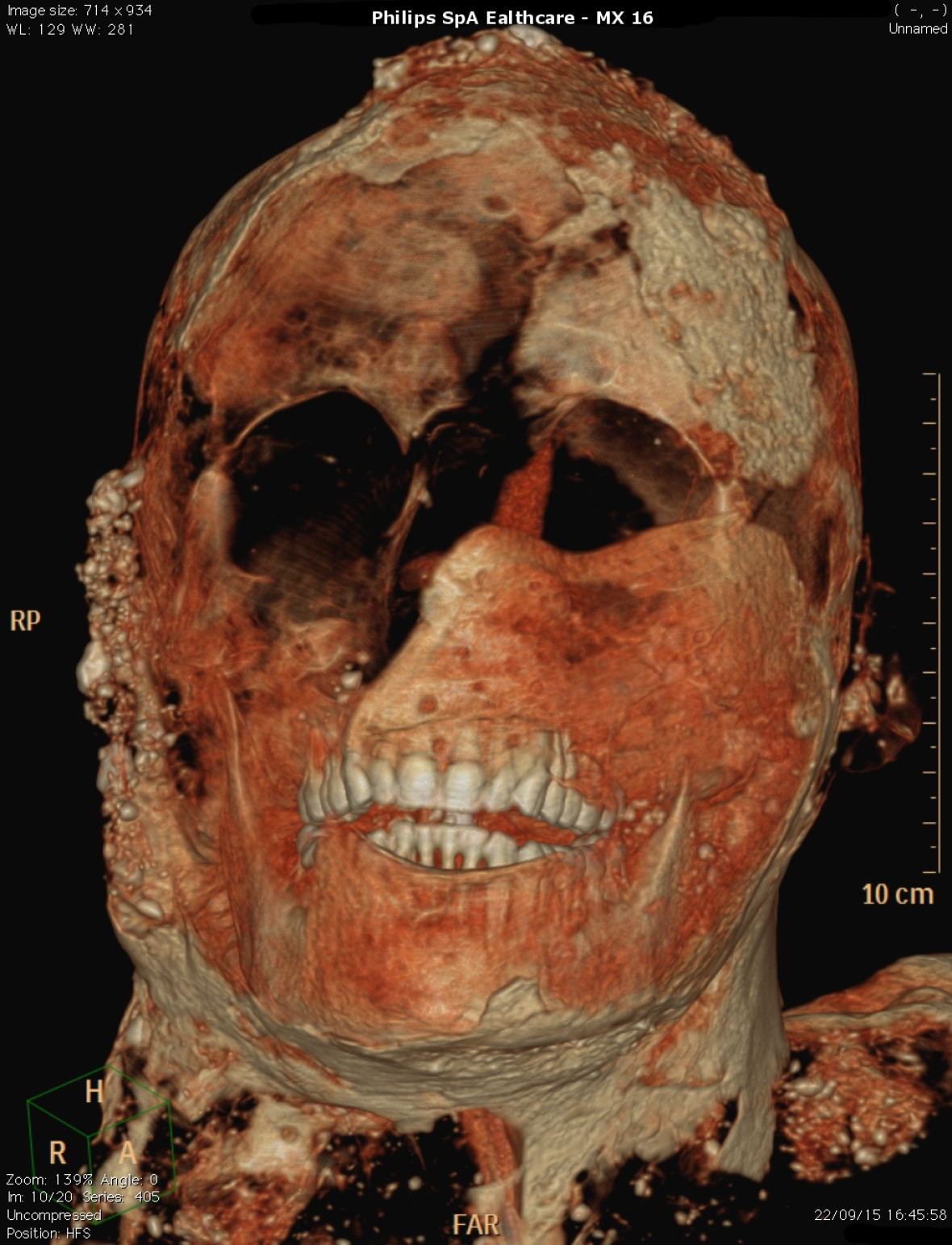 Massimo Osanna, the director of the site, said: "Their diet was balanced and healthy, similar to what we now call the Mediterranean diet. The research is a big step forward in our understanding of the Roman world. Exceptional findings are emerging about their age, sex, social status and dietary habits."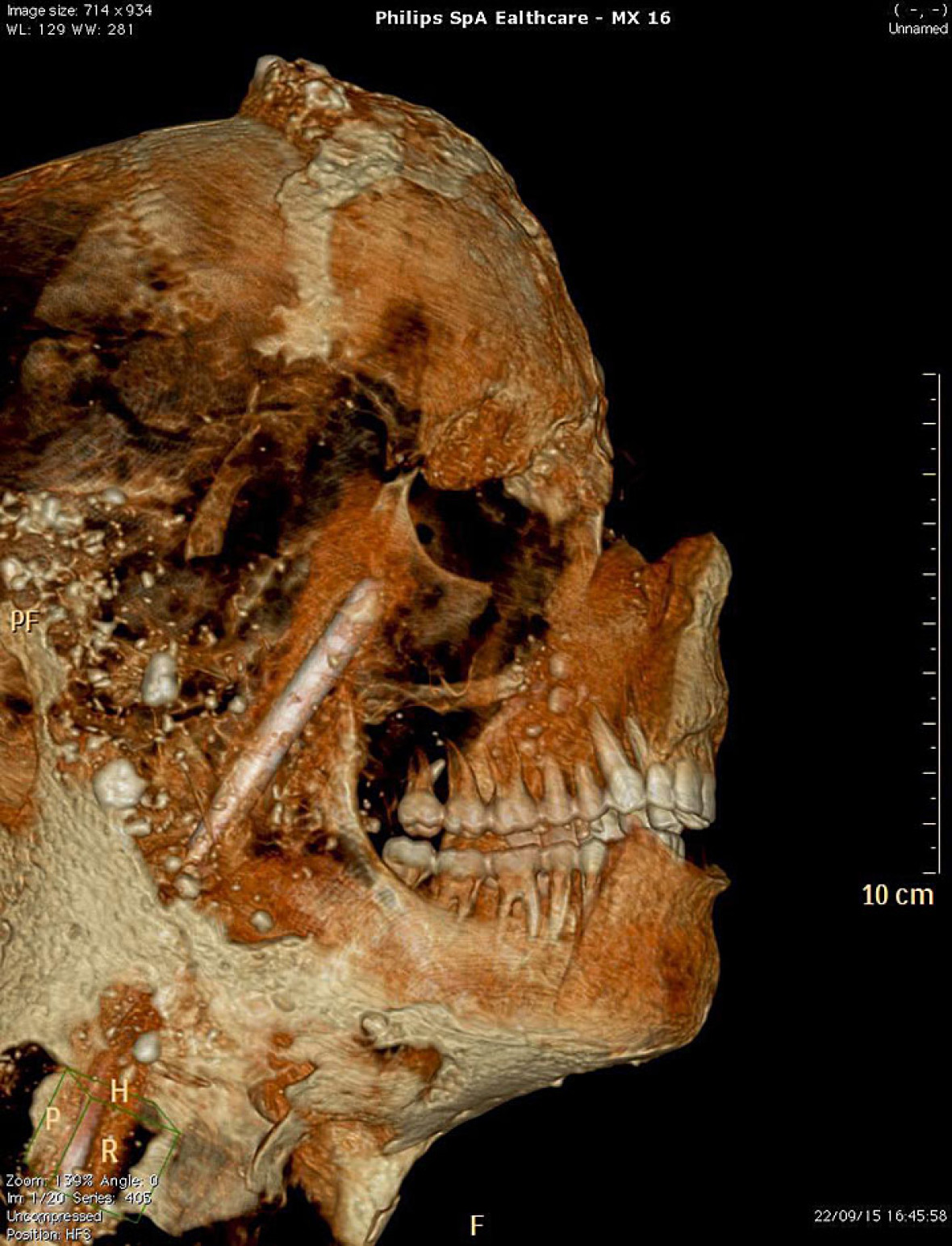 Previously, researchers from the University of Cincinnati showed that lower class people living in the city would have eaten foods such as giraffe legs, flamingo, and shellfish. Researchers analysed homes, shops and businesses around a busy gate to the city, looking at fossilised waste in drains, cesspits and latrines. They found meats, fish, grains, fruits, nuts, and lentils.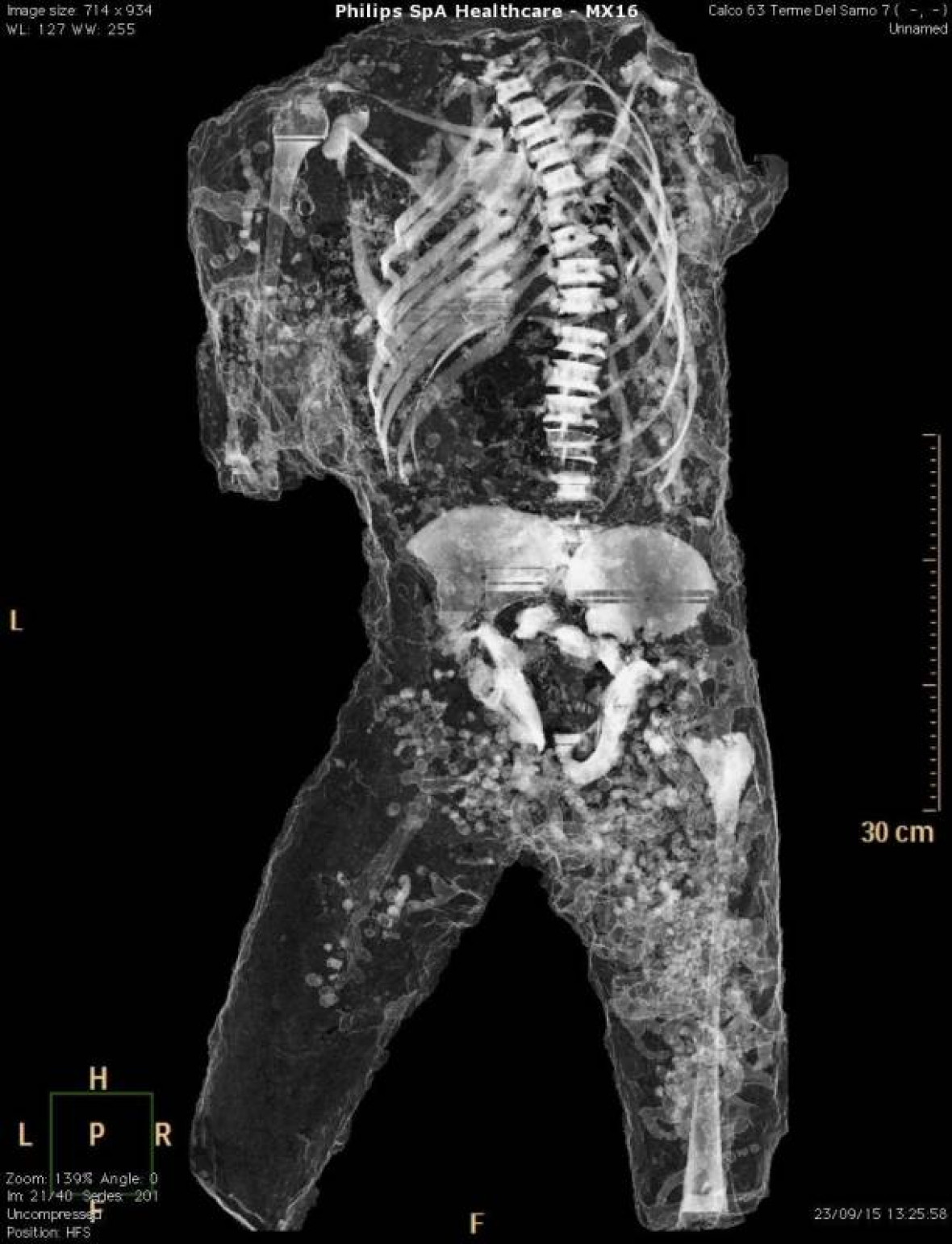 Steven Ellis, one of the scientists involved, said: "The traditional vision of some mass of hapless lemmings – scrounging for whatever they can pinch from the side of a street, or huddled around a bowl of gruel – needs to be replaced by a higher fare and standard of living, at least for the urbanites in Pompeii."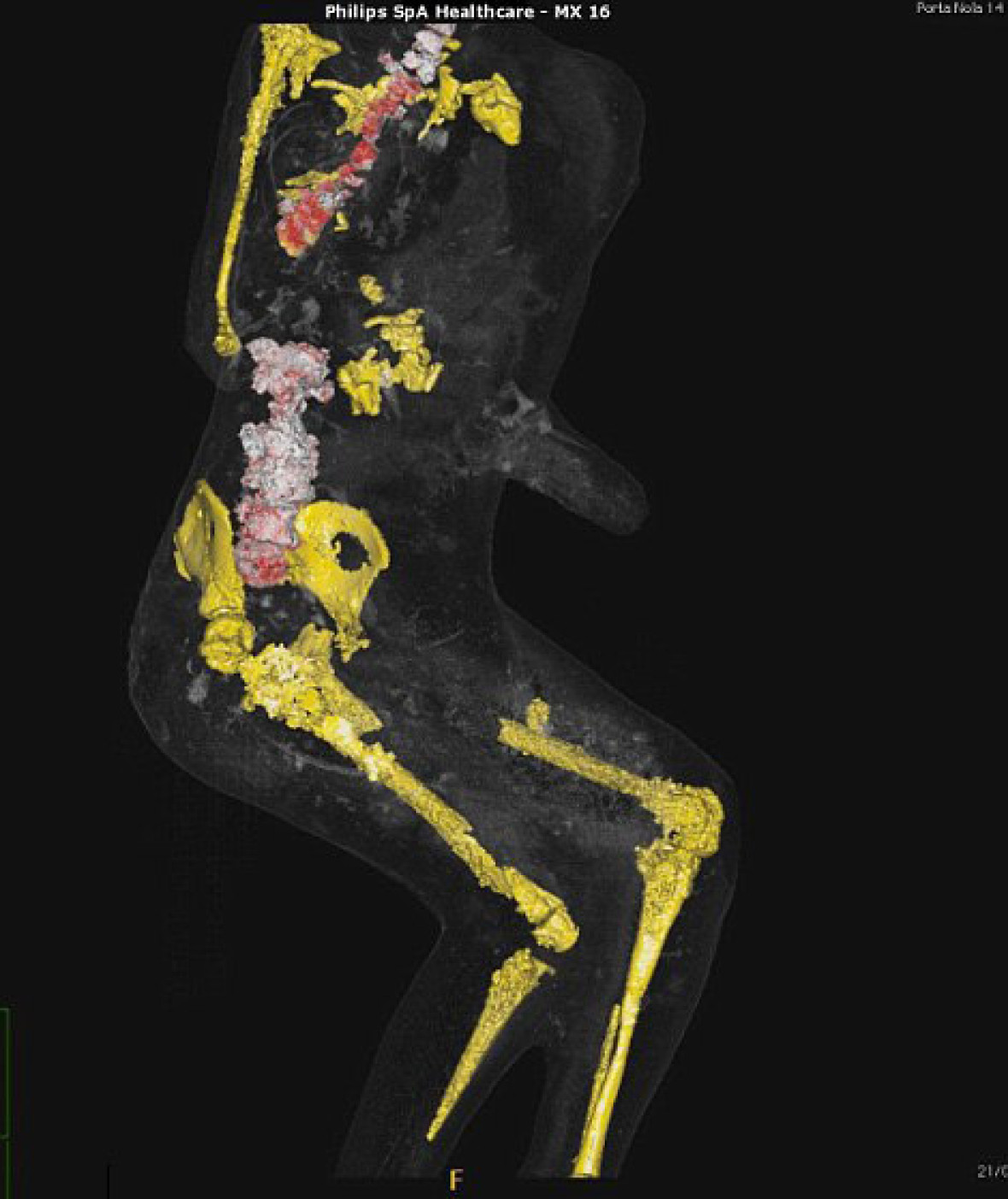 The scans also support the idea that most of the inhabitants would have died from head injuries caused by falling buildings during the volcanic eruption of 79AD, with the scans revealing a number of cranial fractures. In total, the team hopes to perform scans on 86 body casts to learn more about the people living at the time and the events leading to their deaths.