Late pop singer Adam Faith was allegedly recruited by MI6 to spy on Cuban communist leader Fidel Castro.
Faith, who died in 2003 at the age of 62 after suffering a heart attack, reportedly told his musical collaborator David Courtney that he was approached by the British intelligence agency in 1997. Courtney, who makes the revelations in his new book, reveals how he once spotted Faith sitting with an unknown man at The Savoy.
Recalling the incident, Courtney told The Sunday Times: "[Faith] called me to one side and asked me to sit at a table across the way while he continued his meeting. I could see he had become more animated with his hands and nodding his head. After about 15 minutes he waved over to me to join them. The guy in question was a very pleasant, unassuming chap. We talked for a while and he left.
"I said to Adam 'What was that all about?' 'Well,' he said, 'I am going to tell you something but you must never repeat it.' I agreed. 'I have been filming a travelogue series for the BBC in Cuba, and that guy is from MI6."
According to Courtney, MI6 were aware that Faith had business interests in Cuba with connections in the capital city, Havana. The agency is said to have asked Faith to "basically spy on them in preparation for the post-Castro era".
On a later trip to the Caribbean island, Faith, real name Terry Nelhams-Wright, met Castro but was "c******g himself with fear" that the revolutionary had cottoned onto his spying mission.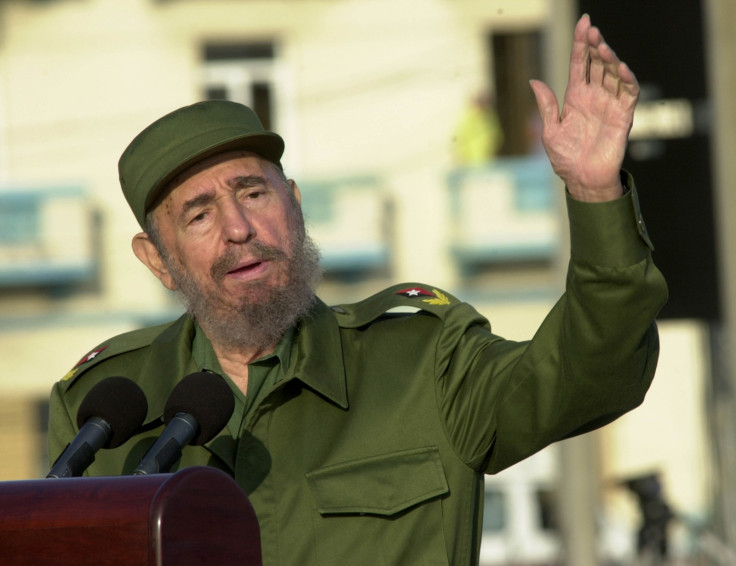 The singer reportedly told Courtney: "He looked up at me and said: 'I know you'. He held up a copy of my first record in his hand and said to me in broken English: 'What do you want if you don't want money?'" in reference to Faith's chart-topping 1959 single What Do You Want? Faith never revealed to Courtney specifically what he was doing for the MI6.
Courtney, who has worked with musical icons like Sir Paul McCartney, Jimmy Page and Eric Clapton, met Faith while collaborating on Leo Sayer's debut album. Faith rose to prominence in the 1960s with the number one albums What Do You Want?, Poor Me and the well-received Someone Else's Baby. The musician teamed up with The Who's Roger Daltrey for his final album, Stuck In The Middle With You, which was released in 1993.
Faith also enjoyed a successful stint in acting with films including Beat Girl, but had a complete career change going into the property market. Castro died in November 2016 after spending several years out of the spotlight due to poor health.