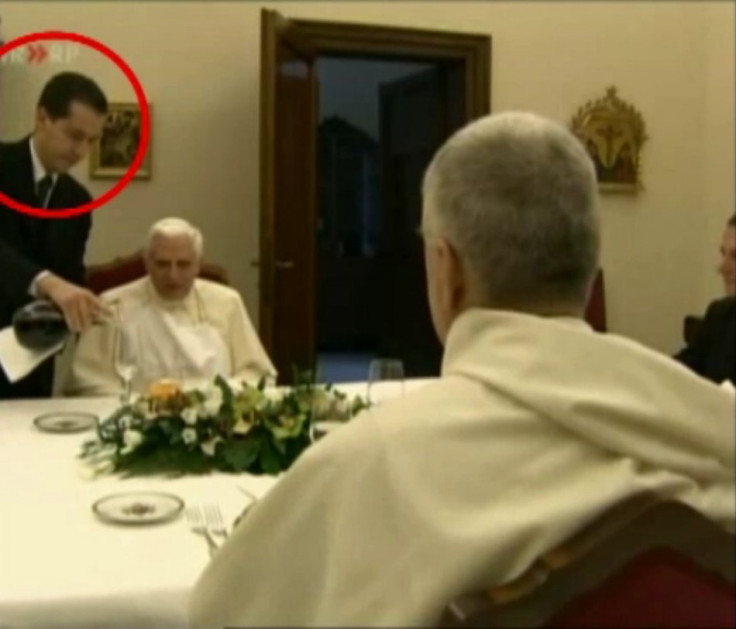 Vatican magistrates have charged the Pope's butler Paolo Gabriele with illegal possession of secret documents.
As the investigation was on, the magistrates said the probe could deeper to find out if any accomplice was involved.
The 46 year-old was arrested after a mass of confidential church papers were reportedly found in his apartment. Gabriele has been working as the Pope's butler since 2006 and quite often seen very close to the Pope.
Dubbed as "Vatileaks", this is being seen as a huge embarrassment for the Vatican.
Since Vatican does not have any jail, Gabriele has been detained in one of the "secure rooms" in the Vatican police force office.
He may have to face up to 30 years of imprisonment if convicted of the charges.
The leaks came into the limelight after a publication released a book on the leaked documents with details of power struggle and corruption at the topmost levels of the Catholic Church administration.
The documents include sensitive papers and personal letters to the Pope.
Reports suggest a mixed reaction from the Italian media whether Gabriele had acted alone or was merely a scapegoat in a larger power struggle.
"Never has the sense of disorientation in the Catholic Church reached these levels. But now there is something even more - a sense of systemic disorder," Reuters quoted church historian Alberto Melloni as writing in Italy's daily Corriere della Sera.
The butler was apparently identified as the one who leaked the documents to journalists on Saturday and immediately detained.
The Director of the Press, Federico Lombardi, released a statement confirming Gabriele's detention.
"It ended the first phase of 'brief investigation' under the direction of the Promoter of Justice, Prof Nicola Picardi, and has started the phase of 'formal investigation' conducted by the judge, Prof Piero Antonio Bonnet.
"The defendant has appointed two lawyers of his choice, to act at the Vatican Tribunal, and has had a chance to meet them. They will assist in subsequent stages of the proceedings," said the statement.
Lombardi also vowed that the accused will enjoy all legal guarantees provided by the criminal code in force in the State of Vatican City.