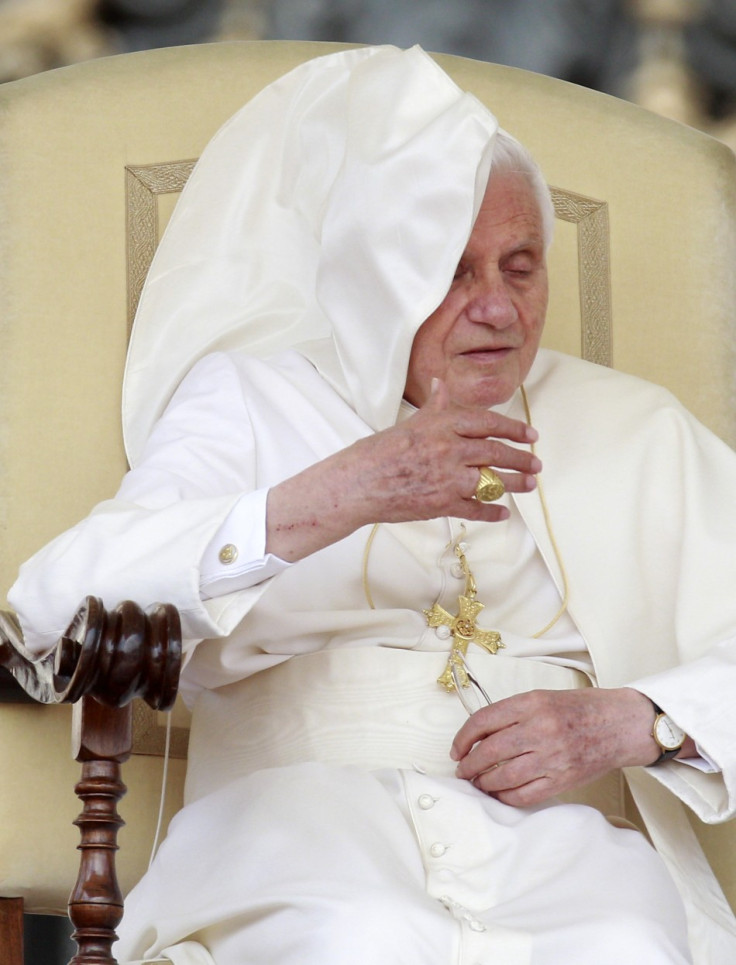 Pope Benedict XVI has received a mitigated welcome in Madrid after protesters took to the streets Wednesday to denounce the cost of a million-strong youth party for Pope Benedict XVI at a time when the country is hit by the economic crisis.
Benedict XVI, 84, is in the Spanish capital to celebrate World Youth Day events, which will take place from the 16 until the 21 of August, but the visit divides the country as more than 100 groups have opposed the pontiff's stay.
Most of those groups, which all have different objections and grievances and range from gay and lesbian rights group to groups fighting for a clearer distinction between the state and the church, have all united against the visit.
There is even a separate plan for a gay and lesbian "kiss-in" once the pope gets here Thursday, the AFP reported.
Most of the groups are also angry at the fact that the celebrations will cost more than 50.5-million-euro ($73 million), excluding the cost of police and security, with even some priests acknowledging the extravaganza is not welcome at such a difficult time.
According to some activists the event will cost taxpayer more than than 100 million euros, and have protested holding banners that read "The pope's visit, not with my taxes."
Organisers have defended the event, saying most of the cost will be paid by the the registration fee people have been asked to pay to attend the events and insist it will be beneficial to Spain as it will boost its economy.
Their remarks, it seems, have failed to convince the protesters, especially after figure showed that unemployment is at 20.89 per cent, with 45 per cent of the people under 25 being jobless.
Moreover, the government is set to announce further cuts, which is set to further anger the protesters.
Gays and lesbian activists have also said they will seize the occasion to denounce the church's attitude towards homosexuality and hold a separate protest in which they will stage a homosexual "kiss-in" as following the pope's arrival.
"The kiss-in, being organised on Facebook, is to protest against the Church's "moral condemnations of sexuality," said Jaime del Val, a spokesman for one of the gay groups involved, Asamblea Transmaricabollo de Sol.
The protests and criticisms did not stop the preparations and speakers blasting pop music have been dispatched to the streets along with 200 white confessionals in the form of boat sails.
The pope will hold a "Prayer Vigil" on Saturday evening at an airbase southwest of the capital, and will also celebrates mass there on Sunday morning.