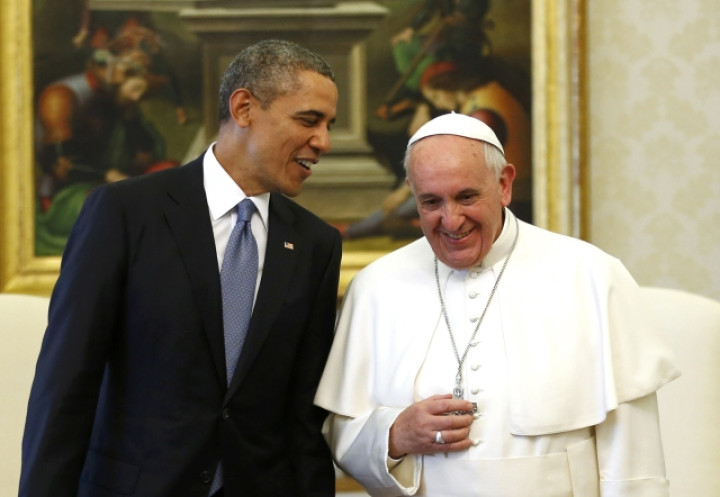 Pope Francis has announced he is to make his first official visit to the US as a pontiff next year.
The Pope will travel to Philadelphia next September to attend an international conference on the importance of family.
"I'd like to confirm that, God willing, in September 2015 I will travel to Philadelphia for the eighth World Meeting of Families," the Pope told attendees of an interreligious conference on traditional family values at the Holy See.
Francis is also expected to visit New York and Washington, in response to invitations by President Barack Obama, UN Secretary-General Ban Ki-moon and Congress, although the Vatican has not confirmed this yet.
"[The Pope] wanted to guarantee his presence to the organisers of the World Meeting of Families in Philadelphia 2015, but for the rest I have nothing to say, no concrete information to give," Vatican spokesman Rev. Federico Lombardi said.
Last week, the Vatican envoy to the UN suggested that the upcoming 70th anniversary of the world body was "the ideal time" for Pope Francis to address the General Assembly.
"If he comes to Philadelphia, he will come to New York," said Archbishop Bernardito Auza.
The Pope's predecessor, Benedict XVI, made a five-day trip to the US in April 2008, stopping in New York and Washington.