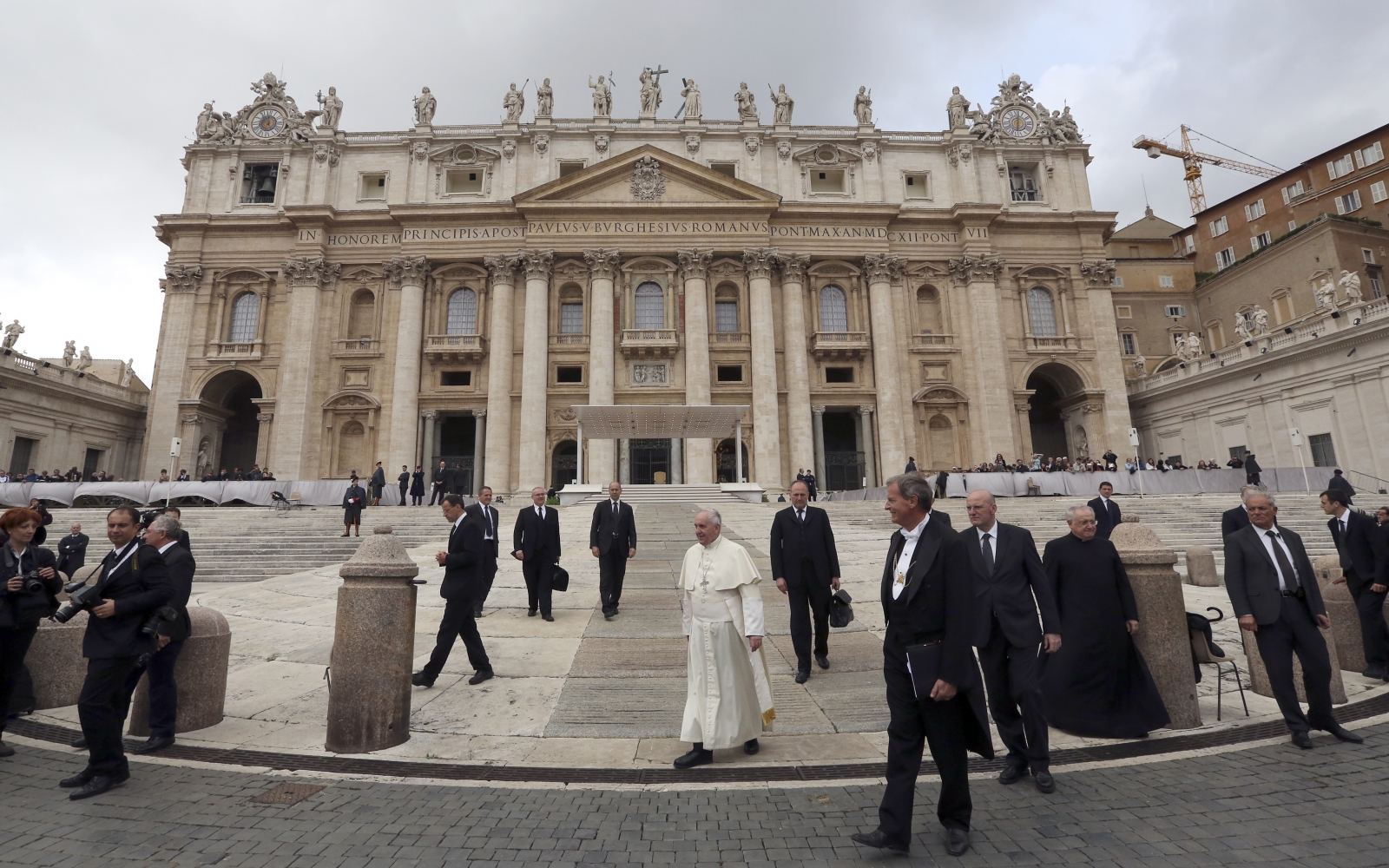 Homeless people can now wash themselves at the Vatican after Pope Francis approved a plan to install three showers in a restroom near the colonnade of St Peter's Square, La Stampa reported.
The decision was made after a homeless man, known only as Franco, rejected an invitation to dinner last October from Archbishop Konrad Krajewski, the Vatican almoner, because he smelled.
"Father, I cannot come to the restaurant with you because I smell", Franco told the archbishop at the time of the invitation.
"Nobody here starves to death, we [homeless people] manage to eat a sandwich every day. But there is no toilet we can use and no place where we can have a shower," he continued.
The episode prompted the Vatican to discuss how to improve the condition of homeless people in Rome.
Work on the three showers will begin on 17 November. A further 10 have already been built at parishes across Rome.
"The basilica [St. Peter's] exists because it holds the corpse of Jesus Christ," Krajewski told reporters after they asked whether the initiative to build showers could upset some people.
"And we serve Christ by helping the poor," he continued. "Throughout Rome's history, poor people have always gathered near the basilica."
Krajewski, 51, was appointed almoner last November.
At the time of his appointment he said: "The Holy Father told me at the beginning: 'You can sell your desk. You don't need it. You need to get out of the Vatican. Don't wait for people to come ringing. You need to go out and look for the poor."