Pope Francis Praises Exorcists for Combating 'Devil's Works'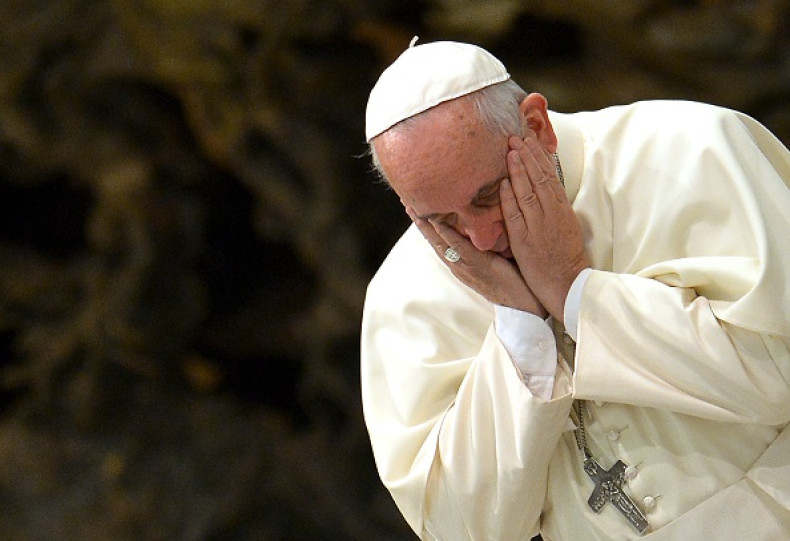 In the first International Association of Exorcists conference to be held in Rome this week, Pope Francis praised exorcists for combating "the Devil's works", and warned of a rise in Satanism.
At the conference that brings together 300 priests and experts from over 30 countries to discuss the threat of the occult and Satanism, Pope Francis said that the exorcists need to display, "the love and welcome of the Church for those possessed by evil."
Through this, the Pope stressed that "the Church welcomes those suffering from the Devil's works," reported the Telegraph.
The International Association of Exorcists was founded in 1990 and given the formal nod by the Vatican in June this year.
The organisation is a knowledge house bringing together Catholic clergy and psychiatrists.The Catholic Church has warned of a rise in Satanism and the occult in the recent years.
"The struggle against evil and the Devil is becoming more and more of an emergency," said Dr. Walter Cascioli, a psychiatrist and spokesman for the association.
According to Dr. Cascioli, books, television series and horror movies that have driven people to the dark side, "opens the way to extraordinary demonic activity."
"Certainly, the number of people who are turning to these practices, which are damaging psychologically, spiritually and morally, is constantly growing. This worries us a great deal because we have seen an increase in extraordinary demonic activity," said Dr. Cascioli.
Dr. Cascioli says that over the years people have lost their belief in evil and this is exactly what the Devil intended.
"His trickery is to make us believe that he does not exist. But the point is the same – to deaden people's faith," said Dr. Cascioli.
Pope Francis has been more vocal about the devil than his predecessors.
"Yes, the devil exists, the devil exists... even in the 21st century!" the Pope said in a statement last April.