Pope Francis has condemned the brutal slaying of 16 people, including four nuns, at an elderly care home in Yemen as an "act of senseless and diabolical violence". On Friday, 4 March, gunmen burst into a Catholic retirement home in the nation's port city of Aden that was established by a charity established by Mother Teresa.
The attackers, who were armed with automatic weapons, gained access to the facility upon killing a security guard, said security officials in the city. They separated four Indian nuns working at the medical facility from others before opening fire on their helpless victims.
The motives of the gunmen, who fled without confrontation after the attack, was not clear. No group has yet claimed responsibility for the shootings but both al-Qaeda and the Islamic State (Isis) have a strong presence in the country that has been engulfed in civil war since last year.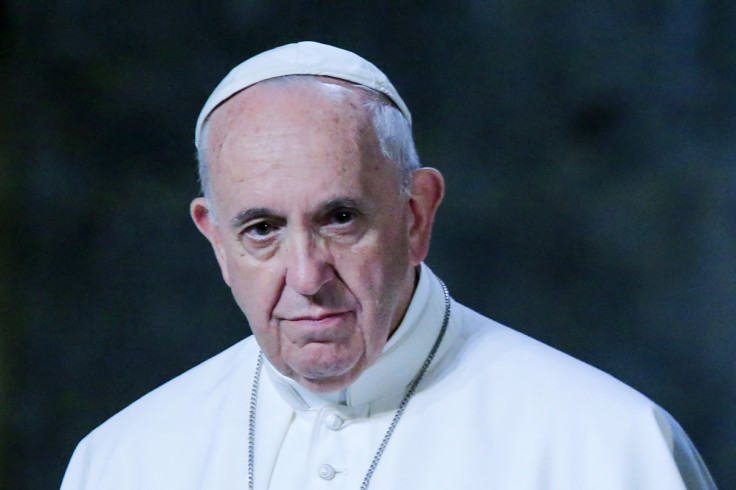 The Vatican's Secretary of State Pietro Parolin said on Saturday, 5 March: "His Holiness Pope Francis was shocked and profoundly saddened to learn of the killing of four Missionaries of Charity and 12 others at a home for the elderly in Aden.
"He sends the assurance of his prayers for the dead and his spiritual closeness to their families and to all affected from this act of senseless and diabolical violence."
After the shocking murders, eye witnesses said they saw bodies of dead workers with their arms tied behind their backs on the floor. Photos circulated online afterwards purportedly from the scene showing men with their hands tied behind their backs lying lifeless in a pool of blood, with gunshot wounds to the head.
A local branch of Isis (Daesh) claimed responsibility for or a string of deadly attacks in Aden in recent months. Assailants have previously vandalised Christian cemeteries and churches in the once-cosmopolitan country.
Yemen has been in a state of civil war since March 2015 when Houthi rebel fighters forced President Abd-Rabbu Mansour Hadi to flee to Saudi Arabia. An Arab coalition, assembled by the Saudis, were drawn into the conflict with the Iran-backed rebels on the receiving end of repeated airstrikes.